Photo Credit: Kelly E. Carter
Patek Philippe collectors were treated to an exclusive look at the dazzling 2015 Patek Philippe Basel collection of timepieces at a private dinner for 80 enthusiasts at the Golden Gate Club in San Francisco, where renderings for the Shreve & Co.'s new Union Square store opening in 2016 were also displayed for the first time. Haute Living takes you inside this elite affair that was as elegant as a Patek itself and shares the news about the swank new digs Shreve & Co. will call home.
Lane Schiffman, co-owner of Shreve & Co., and Larry Pettinelli, President of Patek Philippe US, hosted the evening, which drew Haute Living publisher Seth Semilof, Cheryl Baxter and Donald and Lora du Bain, amongst others, and included a cocktail reception where cases of beautiful Patek Philippe timepieces were on display. Fans of the Swiss watchmaker were as eager to see the new Pateks as well as hear the latest on Shreve & Co. As you know, Shreve & Co., San Francisco's preferred jeweler for 163 years, was forced to move this summer from its namesake building, which it had occupied at 200 Post since March 1906. The iconic company is in a temporary location at 117 Post Street but hopes to move into its new spot at 150 Post Street on Sept. 1, 2016.
"We happened to have a little transition this year—I guess some of you might have noticed," Schiffman said to the guests, drawing chuckles. "We hope to break ground in early spring for our brand new, almost 12,000 square-foot facility about 200 feet from the original Post and Grant location."
He added, "It's on the sunny side of the street at 150 Post," which garnered lots of applause. "We're planning to build what we hope to be the most luxurious, most wonderful place to come and enjoy some of the most beautiful jewelers and watchmakers on the planet—and hopefully get you to buy (jewelry and watches). Thank you all for being our most loyal clientele. We cherish our relationship with you."
We're sure you'll love not just the spaciousness of the store but its offerings as well. We're talking couture collections, new designer brands and boutiques and enhanced client amenities. An expansive collection of Patek Philippe's most captivating timepieces will be showcased in an exclusive setting, creating a warm and inviting environment for you.
"We can't be here without you," Schiffman said, "and Shreve wouldn't be here without our relationship with Patek Philippe. We have great partners and they epitomize what we have as a family business."
Schiffman and Pettinelli, in his 27th year with Patek Philippe, go back decades and it's clear to see how much they enjoy working with and respect one another.
"In this day and age, life is too short to deal with people you don't like or you don't trust," Philippe told their guests, who applauded loudly. "So why are we here? We're here to show you a viewing of the watches that were introduced in Basel this year. A lot of them haven't been brought to the country yet. They will be coming later in the fall. But more importantly it's to celebrate the investment that the Schiffmans continue to make back into the business and back into the this community of San Francisco… I don't think we can find better partners."
The dinner took place in the Hawthorn Room, where a massive window revealed the Golden Gate Bridge in the distance.where a five-course meal prepared by McCalls was served in the dim, flower-filled setting. A delicious 2008 Silver Oak Cabernet Sauvignon and 2013 Rombauer Chardonnay were poured.
Photo Credit: Kelly E. Carter
Earlier in the day, Semilof was given a personal look at renderings of the new boutique by Schiffman and Pettinelli. When you enter the store, you'll be seduced upstairs by a grand, sweeping staircase. There will also be a VIP lounge/salon with private selling rooms in the rear.
"Throughout our facility we're going to have a higher level of service on site than we had before because we never had room for that," Schiffman said. "We're going to have an entire second floor and rooms dedicated to bridal and engagement rings. We're going to have an entire floor dedicated to fashion jewelry. Mikimoto, which is the finest in cultured pearls, will have a magnificent boutique. We'll  have an event facility so we can host our clients to a beautiful lunch and maybe have a fireside chat with Larry Pettinelli or (Semilof) and Haute Living."
When Schiffman found out that Shreve & Co., would have to vacate the space (Harry Winston will take over), he said the first call made was to Patek Philippe.
"That tells you how important we think (the relationship) is," Schiffman says. "We think it lines up with our DNA as the most ideal brand we can carry. Rolex as well are the two that I would never want to open up a store without. But Patek really has more of the higher echelon of craft. We see Shreve as the full range of the finest jewelry, finest watchmakers, finest craftsmen in the world are purveyed in this one, beautiful store. We want to have the best there is in diamonds. We want to have the best there is in watches. That's easy, Patek Philippe is right there at the top. We want to have the most luxurious fine jewelers from all over the world, which we also try to carry as well."
Pettinelli said, "Lane has been generous enough to give us a very healthy space," Pettinelli said. "We'll have museum vitrines. We'll have some sit-down areas. It will be more of an area where you can explore Patek. It's not just a sales counter.We talk all of the time about when people buy something at this level, whether it's a big diamond , it's about celebrating a kind of an event usually. You want to have an environment that makes it an event and makes it memorable."
We can't wait.
Shreve & Co, opening in 2016
Shreve & Co, opening in 2016
Shreve & Co, opening in 2016
Shreve & Co, opening in 2016
Shreve & Co, opening in 2016
Shreve & Co, opening in 2016
Shreve & Co, opening in 2016g
Shreve & Co, opening in 2016
Patek Philippe Watchmaker's timepiece
From the watchmaker's bench
From the watchmaker's bench
Lane Schiffman's personal Patek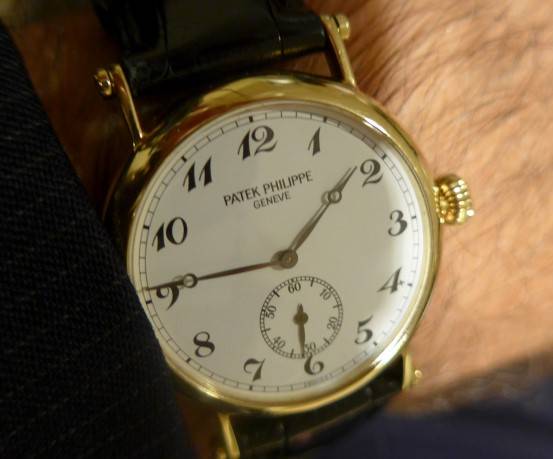 Larry Pettinelli's Patek that he received in 1989 when Patek Philippe celebrated its150th anniversary
Patek Philippe Collection
Patek Philippe Collection
Atmosphere 2
Maine lobster and grilled filet of beef
Renderings courtesy of Lochte Architectural Group