Photo Credit: © MOANALANI JEFFREY PHOTOGRAPHY
It's hard to say who gave the more commanding performance: Kelsey Grammer, Alexandra Silber and Nathan Gunn onstage with conductor Michael Tilson Thomas leading the San Francisco Symphony or the women who came out to celebrate the opening of the 2015-16 season of this world-renown orchestra on Sept. 24 at the Louise M. Davies Symphony Hall. They all deserve a standing ovation.
Valentino, one of the evening's sponsors, was well represented on the red carpet with San Francisco Symphony President Sako Fisher, Dede Wilsey, Jennifer Siebel Newsom, Stephanie Marver, Alexandra Singer, Mary Gonsalves Kinney, Allison Speer and Kirsten Skipper, director of Valentino's boutique in Union Square, beautifully donning the Italian fashion house's designs. Not only did designer Karen Caldwell dazzle in a stunning gold and cobalt blue frock she created but her gorgeous Karen Caldwell Design gowns were also rocked by Symphonix Dinner co-chairs Clarissa Nicosia and Brianna Haag, Daru Kowakowski and Jenn Sockolov. Sonya Molodetskaya, our new Style Editor-at-Large, flaunted a fierce Vasily Vein high-low dress that showed off her gams.
"I want to say there is no other designer who makes me feel more happy and more special walking red carpet than you!," Molodetskaya wrote in her Facebook shout-out to her fellow Russian countryman. "Your amazing talent, your hard work, your patience dealing with me – everything you do is beyond incredible."
Fashion plate Komal Shah worked directly with Christian Siriano on her stunning white feathered number. Sarah Somberg opted for the sexy red frock—with handy pockets—that was the finale in Emilia Wickstead's Fall 2015 runway show. "It was the first red carpet look that she did," said a glowing Somberg. Charlot D. Malin showed off in Rubin Singer as did Alexis Traina and Yurie Pascarella in Andrew Gn, Lorre Erlick in Marchesa, Navid Armstrong in Alexander McQueen and Tanya Powell in Morgane Le Fay.
Photo Credit: Brenda Zarate
Dagmar Dolby and her daughter-in-law Natasha Dolby chaired the opening gala, which began with cocktail receptions. Inside a tent on Grove Street, the 730 guests at the Patrons' Dinner feasted on Maine lobster paired with Iron Horse Vineyards, 2013 Estate Chardonnay, herbed lamb chop and lamb shoulder rillettes and seasonal vegetables paired with Iron Horse Vineyards, 2012 Estate Pinot Noir, and a roasted peach melba dessert with a sweet ribbon of sheet music and vanilla ice cream.
On the steps of City Hall, a red carpet led the way to the entrance where musicians played. In the North Light Court, Nicosia and Haag, whose flawless hair and makeup, courtesy sponsor La Mienne, toasted their Symphonix Dinner Party guests with La Marca Prosecco, who dined on a fall salad, braised short rib and duo of pluot parfait and hazelnut roulade, paired with Rodney Strong wines.
In the Grand Rotunda, which indeed was quite grand, Symphony Supper co-chairs Nancy Greenbach and Mary Sky greeted the 360 attendees, who also enjoyed the same meal as those the 375 people at the Symphonix Dinner Party. In the Wattis Room dinner, chaired by Ana Paras, inside the Louise M. Davis Symphony Hall, the menu for 30 people consisted of a torchon of foie gras, Alaskan halibut, fillet of true ribeye and, for a dessert, a warm apple galette with Asian pear sorbet. Long Meadow Ranch and Paras Vineyards wines were poured. It was quite an evening for McCall Associates, which handled all four dinners and got some assistance from production partners Got Light and Michael Hensley Party Rentals.
After a complimentary reception in the Symphony Hall for all ticketholders, it was showtime!
Photo Credit: Kelly E. Carter
"Hey, great to see you. Whadya do this summer?" MTT said to laughs as he opened the show. "I'm glad you asked what we did. We actually just got back from a spectacular European tour."
And then the SF Symphony put on a spectacular stateside show, starting with a wonderful performance of Respighi's Roman Festivals. After intermission, Carousel Waltz from Carousel preceded brilliant selections from South Pacific ("Some Enchanted Evening" by Gunn and "I'm in Love with a Wonderful Guy" by Silber). MTT surprised everyone when he brought out Stephanie Blythe, who is appearing in Sweeney Todd at the War Memorial Opera House just across the way, to sing "You'll Never Walk Alone" from Carousel.
The anticipation grew for Grammer, a late replacement for Patrick Stewart, whose unforeseen change in his filming schedule disappointed trekkies. Ah, but Grammer delivered and then some as he and the adorable Silber entertained and truly delighted with their selections from My Fair Lady. After the overture, Grammer sandwiched "Why Can't the English?" and "I'm an Ordinary Man" around Silber's "Wouldn't It Be Loverly?" Grammer continued on with "I'm an Ordinary Man" before the duo combined for a memorable performance of "The Rain in Spain." Silber's "I Could Have Danced All Night" was magical, as was Grammer's "I've Grown Accustomed to Her Face." The performance ended with an encore of "I Could Have Danced All Night" with Silber, Grammer and Gunn.
Photo Credit: Kelly E. Carter
There was no slowing down at the after party, co-chaired by Libby Leffler and David Saxe. In a carpeted tent, Foreverland, a Michael Jackson tribute band, and DJL! kept the dance floor packed while The Sam Chase entertained those hanging out on Grove Street, where rocking chairs and animal-print chairs awaited any tired guests. Blueprint Studios did a masterful job on the décor for all cocktail receptions and dinners, the pre-concert reception in Davies Symphony Hall and the after-party.
We're sure no one left the after party hungry or thirsty since there was plenty of food and drinks, provided by La Marca Prosecco (the Official Sparkling Wine Sponsor of SF Symphony), Atla CA, The Beer Hall, Cadence, Harvey's Gourmet Donut Company, Hi-Neighbor Group, Humphry Slocombe, Jasmine Rae Cakes, Johnny Doughnuts, Judy's Breadsticks, Mr. Espresso, Mr. Tipple's Recording Studio, One Market Restaurant, Pier 23 Cafe, Sixth Course Chocolates, Sutro's at the Cliff House and Souvla.
The Opening Night Gala benefits the SF Symphony's education programs, which annually reach over 75,000 Bay Area children. Wells Fargo was the Presenting Sponsor of the gala. Kaiser Permanente sponsored the the Patrons' Dinner. Valentino sponsored the After-Party and Jan Shrem and Maria Manetti Shrem graciously underwrote the gala guest artists.
Maria Manetti Shrem and Olivia Hsu Decker
Clarissa Nicosia and Brianna Haag , in Karen Caldwell, with hair and makeup by La Miene
Marti McMahon, Olivia Decker and Karen Caldwell
Robert Atkinson and Eric Marko
Komal Shah and Tanya Powell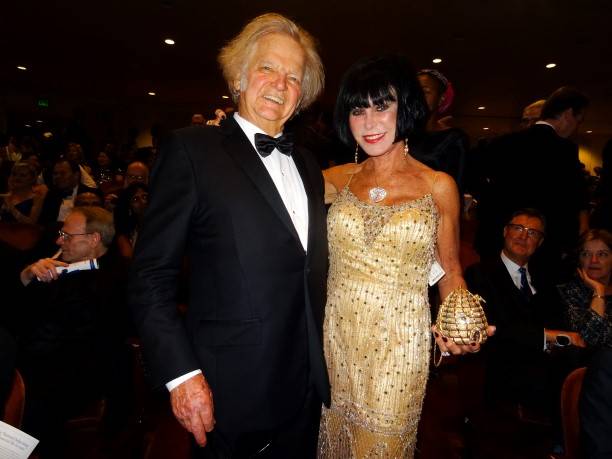 Michael and Marilyn Cabak
Daru Kowakowski and Navid Armstrong
Navid Armstrong and Daru Kowakowski 2
Lou DeMattei and Amy Tan
Kathleen McIntosh and Michael Covarrubias
Paula West
Alexis Swanson and Allison Speer
Carl and Yurie Pascarella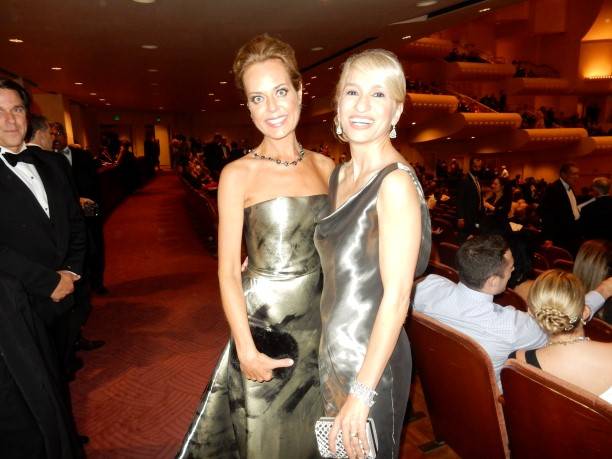 Charlot D. Malin and Navid Armstrong
Daru Kowakowski and Olivia Decker
Mary Gonsalves Kinney and Sarah Somberg
Ken McNeely and Inder Dhillon
Patricia Lauck and Olivia Decker
Rada Katz
Dessert at Patron Dinner
Musicians greet guests at City Hall
Atmosphere 01
Atmosphere 1
Atmosphere 2
Davies Symphony Hall Atmosphere
Nathan Gunn
Alexandra Silber
Alexandra Silber
Stephanie Blythe
Stephanie Blythe
Kelsey Grammer
Alexandra Silber and Kelsey Grammer
Kelsey Grammer and Alexandra Silber
Alexandra Silber
Nathan Gunn, Kelsey Grammer, Alexandra Silber and Michael Tilson Thomas
Performance
The Sam Chase perform at after-party
Dagmar Dolby and Michael Tilson Thomas
Eliza Cash, Dean Cash, Tony Bates and Cori Bates
Zachary Bouge, Alison Pincus and Adam Cahan
Allison Speer and Juliete de Baubigny
Amy Tan, Joshua Robison and Carl Pascarella
Gretchen de Baubigny, Athena Blackburn, Timothy Blackburn and Barbara George
Jake Wall, Nate Johnson; Blake Patterson; Robyn Cain; Jonathan Cain; Adam Shane
Ambassador James Hormel; Natasha Dolby; Michael Nguyen
Clothilde Hewlett, Kelsey Grammer and Brenda Wright
David Dolby and Natasha Dolby
Gretchen de Baubigny; Dagmar Dolby
Natasha Dolby and Dagmar Dolby
Ambassador James Hormel; Nancy Bechtle; Sako Fisher; Michael Nguyen
Sako Fisher, Cynthia and John Gunn
Gaurav Garg; Komal Shah
Clarissa Nicosia; Brianna Haag
Jack Calhoun, Dede Wilsey and Trent Norris
George Shultz; Charlotte Shultz
Joshua Robison; Dagmar Dolby; Jack Calhoun; Trent Norris
Sako Fisher; Rose Fisher
Danielle Maybach; Schuyler Hudak; Ben Kaplan; Sarah Fenn
Kevin Nord; Carolyn Chang; Kirsten Skipper; Phat Nguyen
Ken Monnens; Jan Shrem; Maria Manetti Shrem; Rolando Beramendi
James Krohn; Shannon Blunden; Alan Morrell; Theresa Spirz; Mike Genoshe
Alex Clayton,Kevin Kaiser, Chase Rapp, Rose Fisher, Bill Fisher, Jessica Slor, Remy Fisher, Shane Wilkinson, Emily Bibb and Jamie Hutter
Charlot D. Malin
Jon Rubinstein, Karen Richardson, Renata Anderson and Raj Singh
Sarah Somberg, Brad Somberg, Mary Gonsalves Kinney and Jason Kinney
Vanessa Getty and Alexis Traina
Juliete de Baubigny, Trevor Traina and Anne Vyalitsyna
Nathan Gunn and Maria Manetti Shrem
Photos by Moanalani Jeffrey Photography, Olivia Hsu Decker and Kelly E. Carter