The Venetian, Palazzo and Sands Expo celebrated Earth Hour 2015 on Saturday night from 8:30 p.m. to 9:30 p.m. with a candlelight display at Doge's Palace Plaza in front of the Venetian. The resorts also turned off the marquees and non-essential outdoor lighting.
Members of the public, resort team members and their children were invited to help light the thousands of reusable LED candles for the display as Earth Hour approached.
Guests of the resorts were invited to turn off non-essential lighting in their guest suites and share in the Earth Hour experience.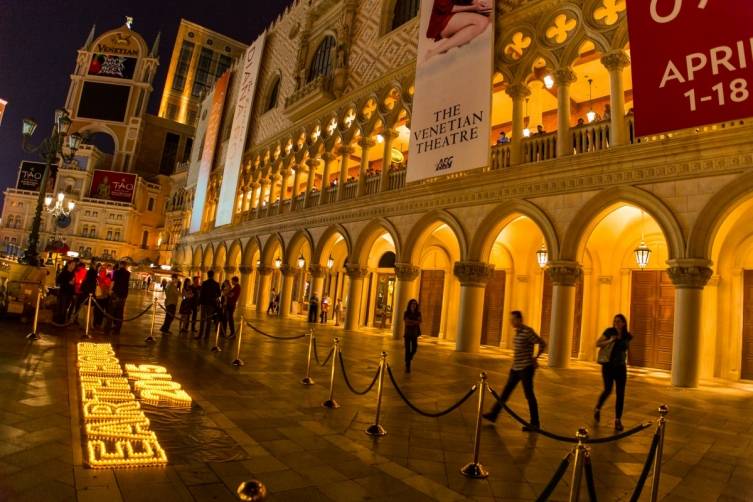 The Venetian and Palazzo non-essential lights and marquees go dark for Earth Hour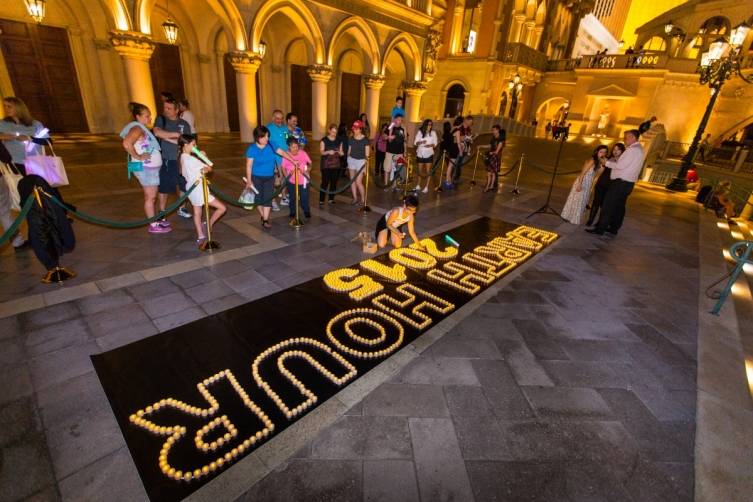 The last candle is put in place for the Earth Hour display at The Venetian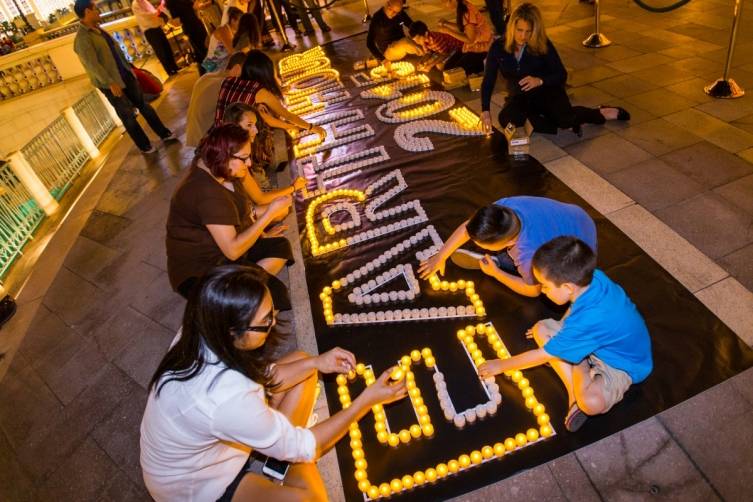 Guests and team members help with the Earth Hour display at The Venetian
Earth Hour 2015 candlelight display at The Venetian