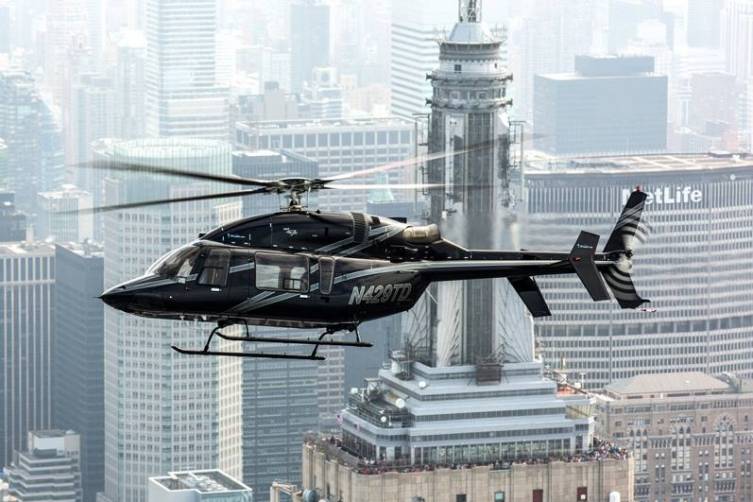 Busy executives who travel often know that getting to the airport on time can be a challenge.
Enter Gotham Air, a new mode of transport that can get you from NYC to JFK or Newark airports in six minutes.
Flyers will enjoy complimentary hors d'oeuvres provided by Bouchon Bakery (eat quick!) and beverage services available for afternoon flights.
Expect luxury helicopter interiors, including Hermes leather furnishings, and fast connections with VIP lounges and ground support concierge services once you arrive at the airport.
"We make getting to the airport fast, luxurious and exciting and have created an enjoyable experience that people can look forward to," said Gotham Air President, Colleen Cowan. "Our fast and smooth Bell 407 choppers are the sports car of helicopters with speeds of up to 160mph with first class seating allowing customers to take in breathtaking views of the city."
You can catch the 'copters at Pier 6 in downtown Manhattan, the same spot when Gotham partners Helicopter Flight Services does business. As you may know the 30-year-old HFS is one of the most trusted names in luxury aviation here in the city.
The best part? To celebrate the launch, first time riders can book a $99 flat rate flight by simply selecting a departure from one of three Manhattan heliports. After that, a one way fare is $199 – $219 dependent on departure time.
On those rare days when the weather keeps us on the ground, a fleet of Teslas will be ready and waiting to get you where you need to go. You never need to share the car strangers and we can pick you up and drop you off at your front door.
Flights can be booked by logging onto the website or downloading the free GothamAir app at the Apple iTunes Store in early February 2015.
"This changes everything about travel," says Gotham Air CEO Tim Hayes. "Our customers can go from sitting in a car to relaxing in one of our luxe choppers within minutes. We plan to bring a new level of luxury and convenience to people's lives."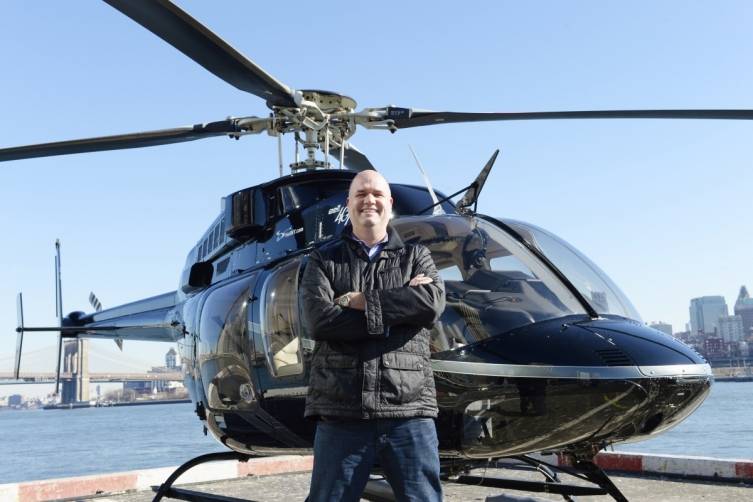 Subscribe to discover the best kept secrets in your city