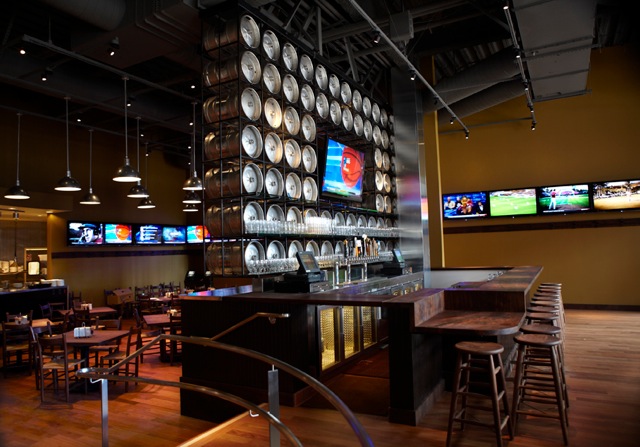 Photo Credit: Frankie Frankeny
America's most watched sporting event takes place this Sunday and even though our beloved 49ers failed to make it to the playoffs, chances are you'll want to watch the Patriots and the Seahawks duke it out in the Super Bowl. Whether you're a die hard football fan or prefer to enjoy the event simply for finger-licking good game day eats (and the half time show!), we've got you covered. Here, we list the ideal places to watch the Super Bowl for every type of personality.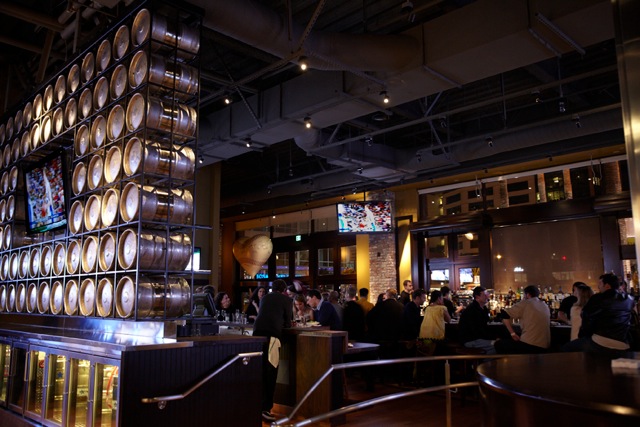 Photo Credit: Frankie Frankeny
For the die hard fans, we recommend Public House. With plenty of seating for all types of groups, large or small, and 26 televisions broadcasting the game, you'll be able to book a seat for comfortable viewing and you won't miss any plays. There's also 24 beers on tap, 24 bottled beer options, and a full bar. Plus, when you get hungry you can choose from Traci Des Jardins delicious offerings that include bar bites (like mini corn dogs and sweet potato fries), sandwiches (tri tip cheesesteak with gouda, poblanos, and onions, anyone?) and entrees (fried chicken, Anchor steam battered fish and chips).
For the dive bar lover, we suggest one of San Francisco's oldest and most beloved saloons, Elixir in the Mission. Known for their spicy and potent bloody Marys as well as their extreme selection of American whiskey, Elixir doesn't normally serve food. However on Sunday, Mo Daddy will be grilling up tasty meat treats on a cadillac grill out in front. Bar goers are invited to partake in some of his delectable grilled products.

Photo Credit: Mason Pacific
For the chic set who want to avoid any drunken scenes, we say you head to Mason Pacific in Nob Hill. This elegant eatery is one of our favorite neighborhood joints and in the small bar, they'll be showing the game to guests as well as serving football fare like potato skins and fried chicken. It's first come, first serve, so go early to ensure you get a seat at the intimate, but welcoming bar.

Photo Credit: Bartlett Hall
For those who want to linger in the same place all day, we advise you book a table at Bartlett Hall. The happening bar and restaurant in Union Square is letting groups reserve tables for up to six hours. Choose from one of their prime viewing booths or a spot that is less close to the televisions, but just as happening scene wise. On the menu? Wings with caramelized kimchee and bacon aioli, pulled pork pizza with pineapple and smoked mozzarella, and French fries with house-brewed beer mustard.

Photo Credit: Soma StrEAT Food Park
For those who want to stick to their healthy resolutions, we endorse the Soma StrEAT Food Park's vegan extravaganza. From 11 am to 9 pm, over 12 vendors will be serving up vegan specials such as nachos with fermented cilantro-lime cashew crema and smoked seitan patty burgers with green apple kimchi. There's also 12 big screen TVs, bottomless mimosas, and a vegan wing eating competition.

Photo Credit: Ed Anderson
For homebodies who prefer to watch from the comforts of their own couch, we urge you to pick up provisions from 4505 Burgers and BBQ. They've got everything you need for an amazing meal, including smoked pork spare ribs that come with sides, parker house rolls, and green salads, smoked chicken wings tossed in a house made buffalo sauce, chorizo con queso with chips, and pimento cheese with saltines and sliced smoked sausages. If those dishes don't scream game day, we don't know what does.
Subscribe to discover the best kept secrets in your city