This isn't revolutionary France, but there might just still be a divide between fashionistas who are wearing culottes this season, and those who haven't caught on yet. While the name stems from the French bourgeois class who wore the to-the-knee pants, these have a lot more in common with their 1980s brethren than the1780s versions. Have a look-see at who is doing them best for fall.
Michael Kors, $1,250
This dark mushroom, stretch-wool culotte is perfect for a day at the office. Top it off with a cashmere sweater and casual heels.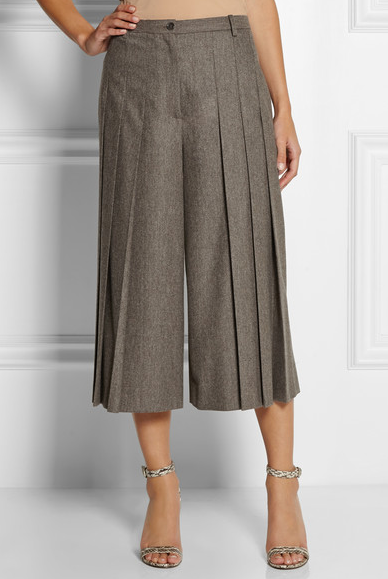 Valentino, $1,890
This charcoal and black cashmere culotte is perfect for a weekend night out. Style up with gorgeous black heels and Valentino's matching black cape.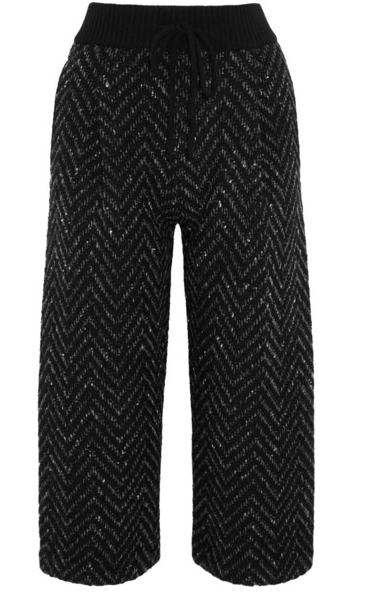 Proenza Schouler, $2,450
This cabernet-colored leather culotte is sure to turn heads when you're out in the city. Try out these gorgeous Proenza Schouler sandals to complete the look.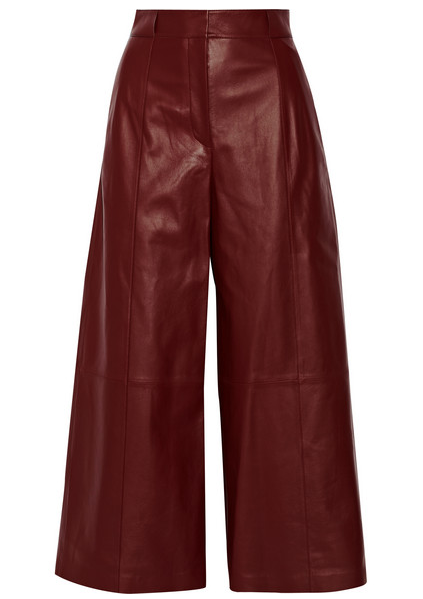 Roksanda Ilincic, $1,415
Channel your inner-Claire Underwood in this classic and sophisticated navy wool-crepe culotte. Complete it with a white or crème blouse.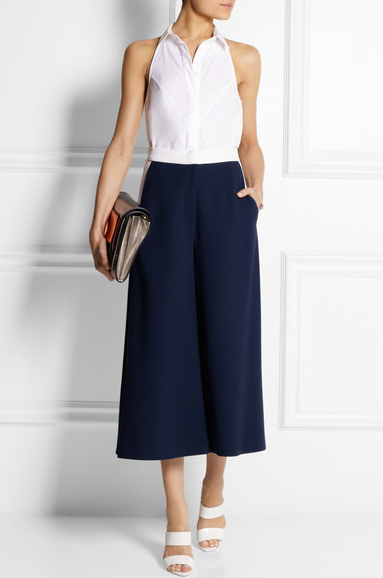 Alexander Wang, $695
We love this midnight-blue twill culotte by Alexander Wang. This distressed pick will go perfectly with black, white and everything in between.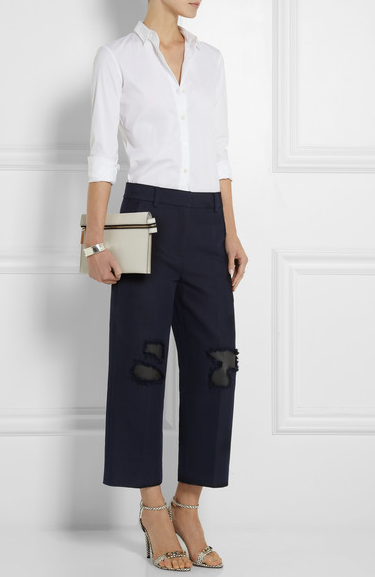 Thakoon Addition, $420
Feel extra breezy this fall in these made-for-Miami silk crepe culottes by Thakoon Addition. Spice up the color with a bright sweater and your favorite sandals.