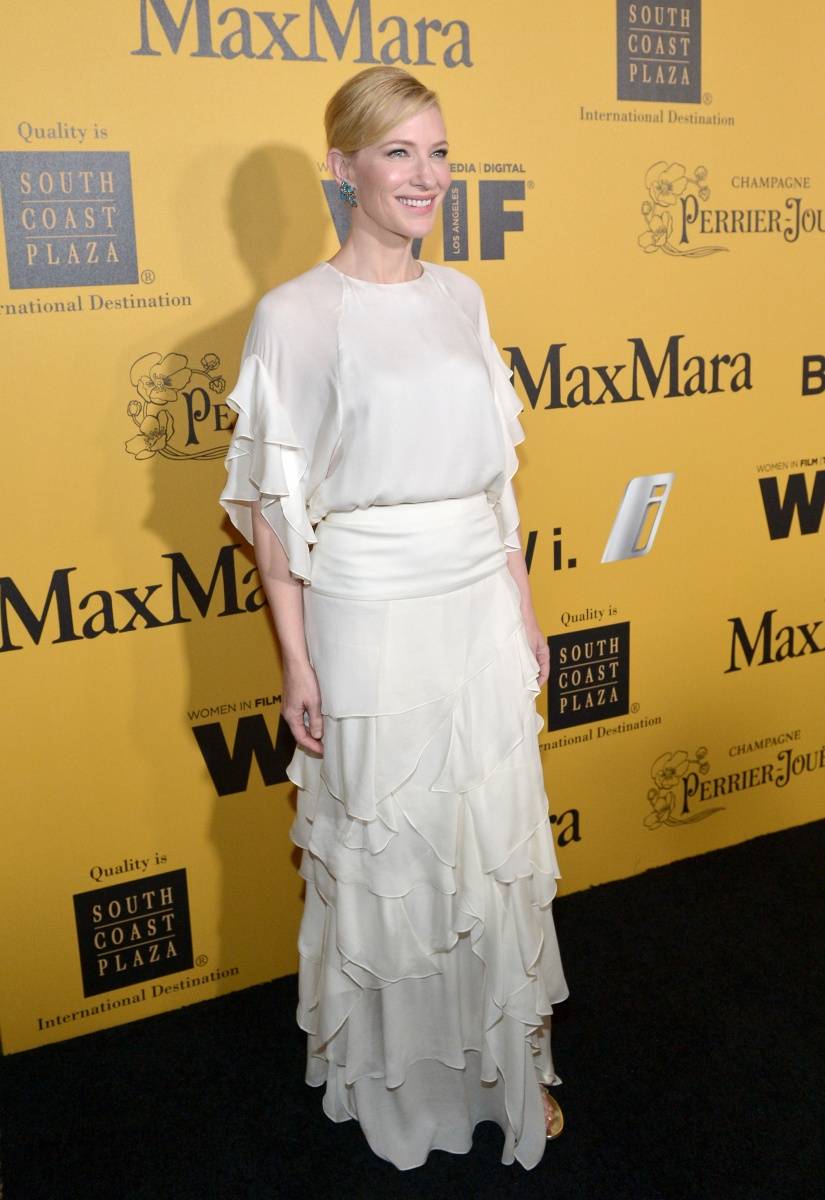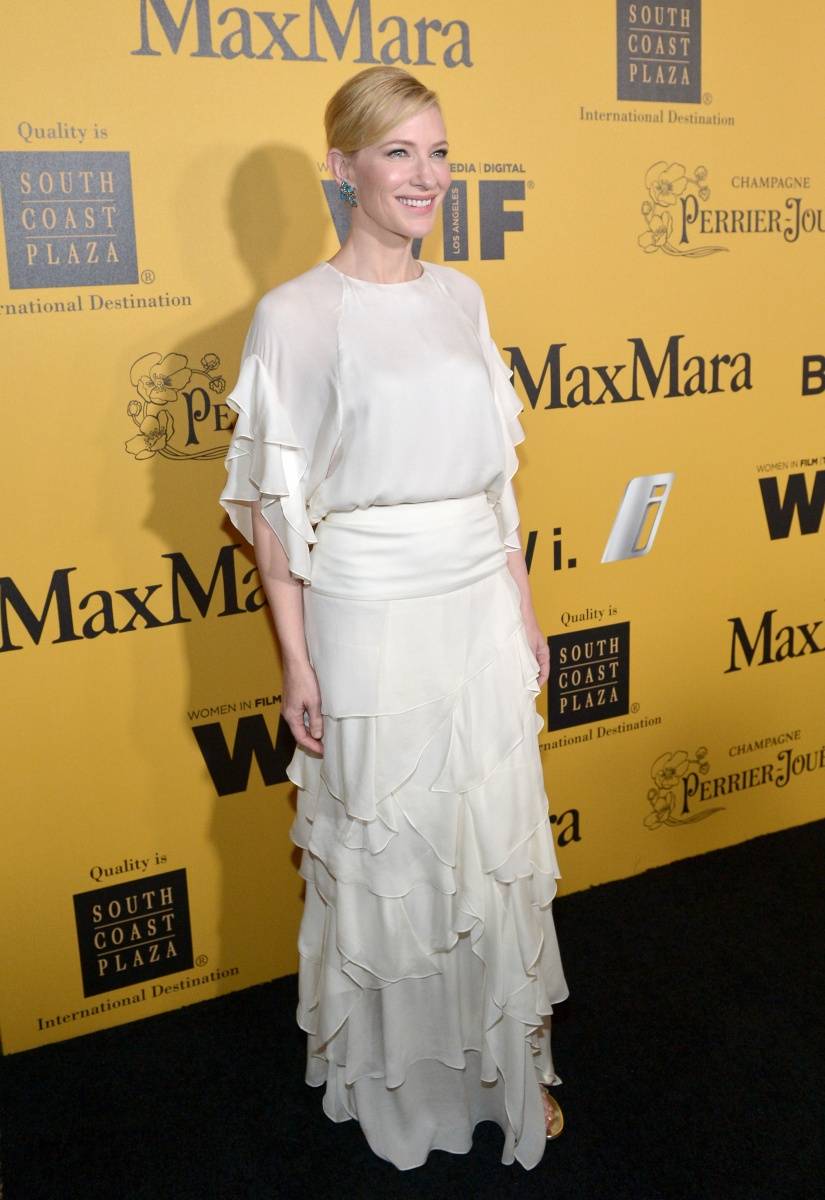 The power women of Hollywood stepped out on Wednesday night to toast the stars of film and television who have made an impact for females in the entertainment industry at Women in Film's 2014 Crystal + Lucy Awards. 
The evening's theme was Exceptional, which was fitting given that Cate Blanchett and Kerry Washington were among the honorees.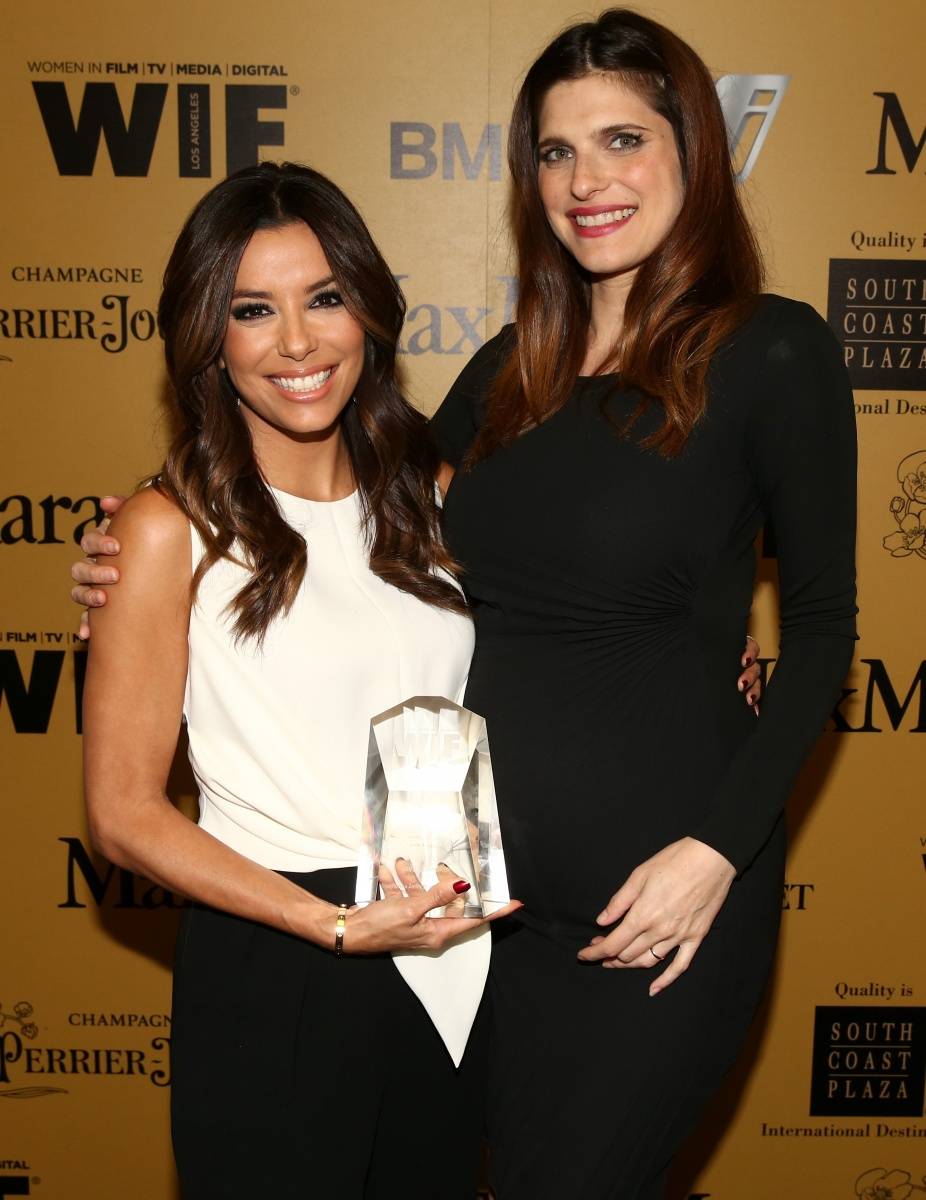 Shonda Rhimes presented Washington with WIF's The Lucy Award for Excellence in Television and praised her for being the first African American woman in 40 years to star in a network drama; the latter, during her first public event since becoming a new mom, graciously accepted her award as her husband, Nnamdi Asomugha, proudly watched from their table.
During Rose Byrne's acceptance speech, she thanked Nicola Maramotti of Max Mara for presenting the 2014 Women In Film Max Mara Face of the Future Award to her. She was especially thankful to the brand's global ambassador "for referring me as 'refined'. Clearly she has not seen Neighbors!"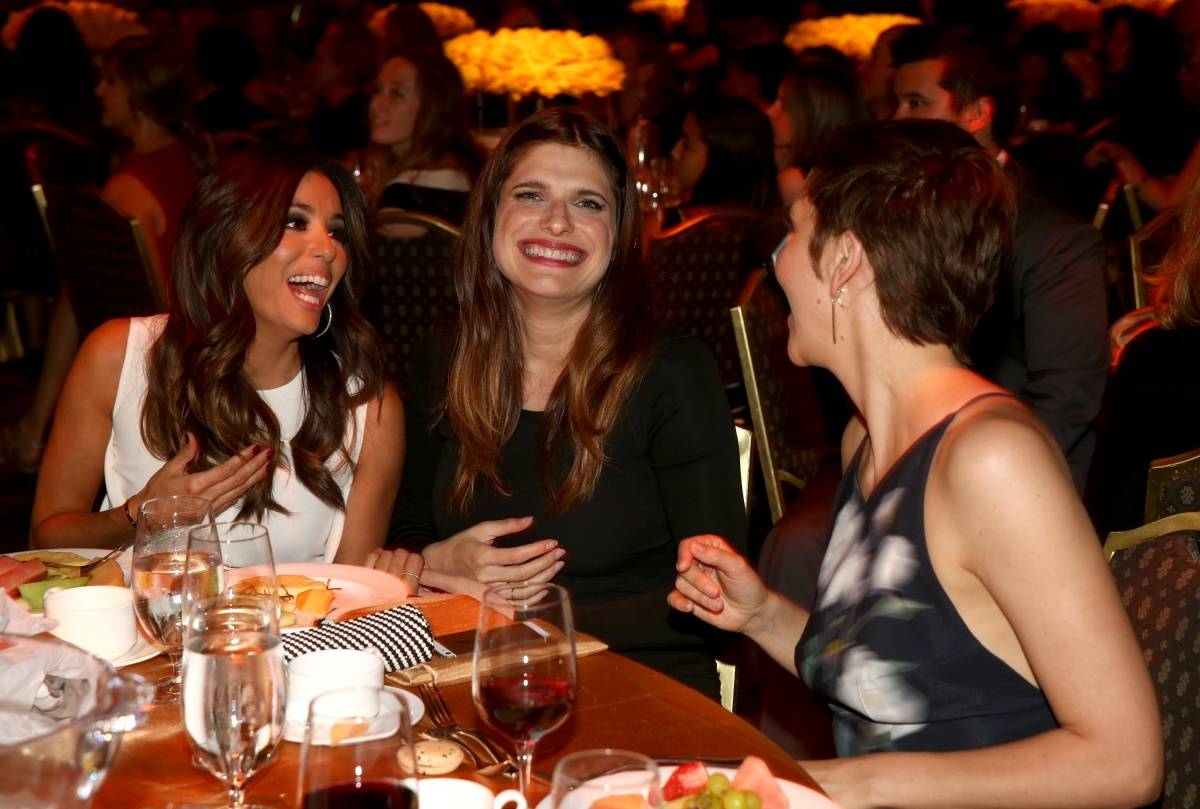 Laura Dern presented WIF's The Crystal Award for Excellence in Film to Cate Blanchett,  while Eva Longoria, accepting the Norma Zarky Humanitarian Award, praised each of her fellow honorees, including the writer and director of Frozen, Jennifer Lee, for "inspiring us to Let It Go."
The evening also celebrated Bonnie Spence, Chair Emeritus, and Judith Parker Harris, Founding Chair, of the WIF PSA Production Program (The PSA Program) with The Founder's Award ("The Tichi") in recognition of their distinguished service to WIF, as well as Lee with the Dorothy Arzner Directors Award.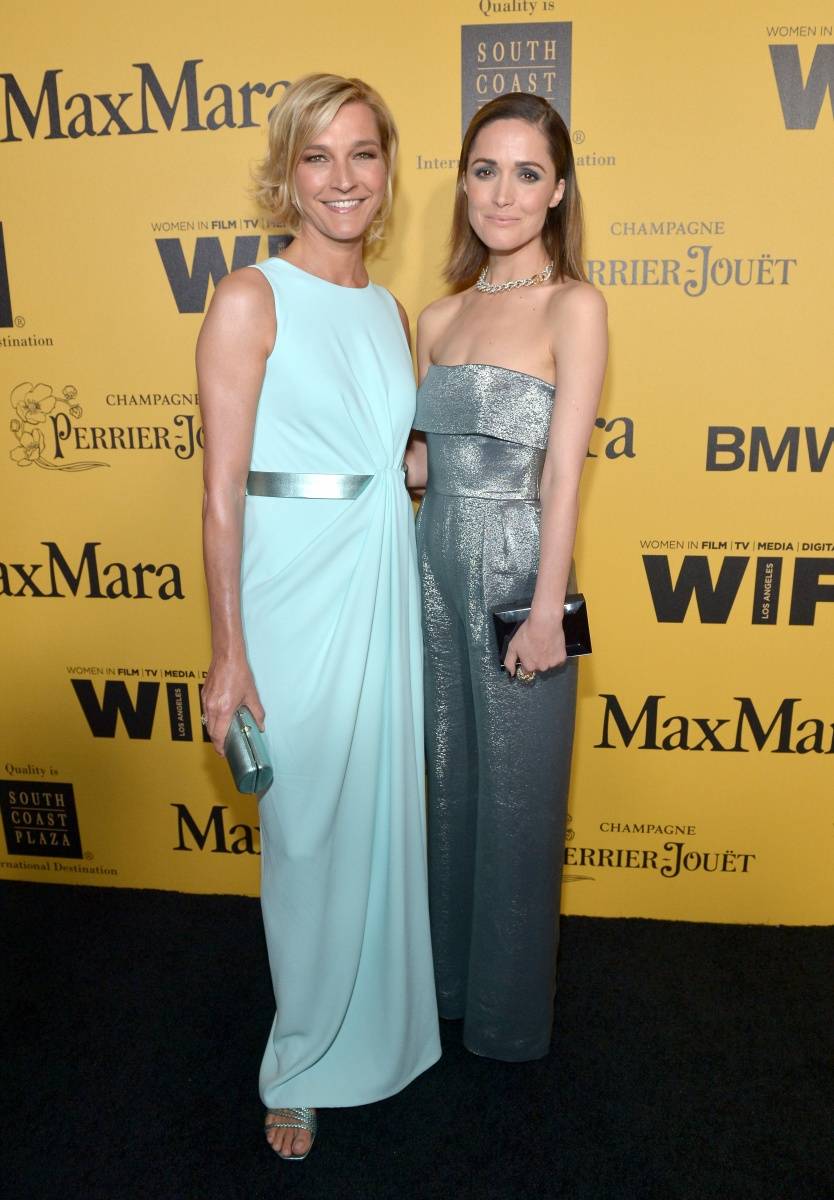 Additional guests at the fete included Ann Russo, Annet Mahendru, Arielle Kebbel, Betsy Beers, Dana Melanie, Daniela Bobadilla, Diahann Carroll, Emma Bell, Eloise Mumford, Florence Henderson, Gabrielle Carteris, Joely Fisher, John Lasseter, Jon Tenney, Kate Flannery, Kathleen Robertson, Kiki Sugino, Sharon Lawrence and Shohreh Aghdashloo.
The event was hosted by Tracee Ellis Ross and sponsored by presenting sponsor Max Mara, as well as premiere sponsors BMW, Perrier-Jouët, and South Coast Plaza; it raised funds and awareness for WIF and its many educational and philanthropic programs.
Like Haute Living Los Angeles? Join our Facebook page or follow us on Twitter @HauteLivingMag.
Crystal Award honoree Cate Blanchett WIF 2014 Crystal + Lucy Awards presented by MaxMara, BMW, Perrier-Jouet, South Coast Plaza - Getty Images
Getty Images for Max Mara
Eva Longoria in MaxMara attends WIF 2014 Crystal + Lucy Awards presented by MaxMara, BMW, Perrier-Jouet, South Coast Plaza - Getty Images
Getty Images for Max Mara
Eva Longoria Lake Bell Maggie Gyllenhaal at WIF 2014 Crystal + Lucy Awards presented by MaxMara, BMW, Perrier-Jouet, South Coast Plaza - Getty Images
Getty Images for Max Mara
Founders Award honorees Judith Parker Harris and Bonnie Spence - Getty Images
Getty Images for Max Mara
Kerry Washington and Shonda Rhimes at WIF 2014 Crystal + Lucy Awards presented by MaxMara, BMW, Perrier-Jouet, South Coast Plaza - Getty Images
Getty Images for Max Mara
Kerry Washington and Shonda Rhimes onstage at WIF 2014 Crystal + Lucy Awards presented by MaxMara, BMW, Perrier-Jouet, South Coast Plaza - Getty Images
Getty Images for Max Mara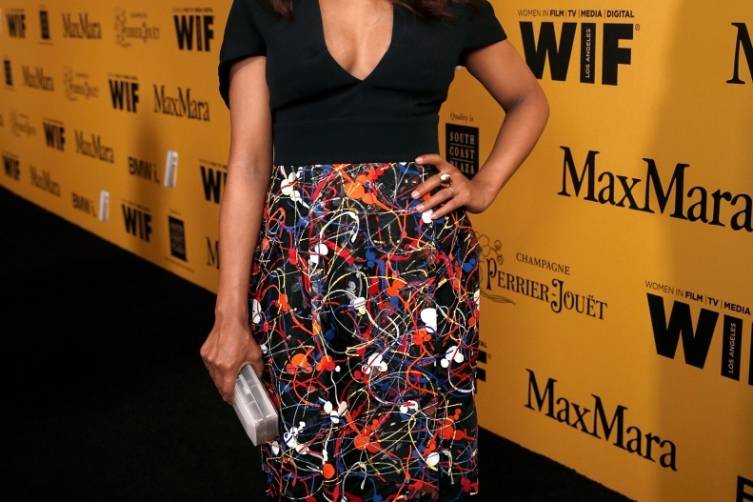 Kerry Washington in MaxMara at WIF 2014 Crystal + Lucy Awards presented by MaxMara, BMW, Perrier-Jouet, South Coast Plaza - Getty Images
Getty Images for Max Mara
Kristen Bell and Jennifer Lee at WIF 2014 Crystal + Lucy Awards presented by MaxMara, BMW, Perrier-Jouet, South Coast Plaza - Getty Images
Getty Images for Max Mara
Kristen Bell at WIF 2014 Crystal + Lucy Awards presented by MaxMara, BMW, Perrier-Jouet, South Coast Plaza - Getty Images
Getty Images for Max Mara
Kristen Bell onstage WIF 2014 Crystal + Lucy Awards presented by MaxMara, BMW, Perrier-Jouet, South Coast Plaza - Getty Images
Getty Images for Max Mara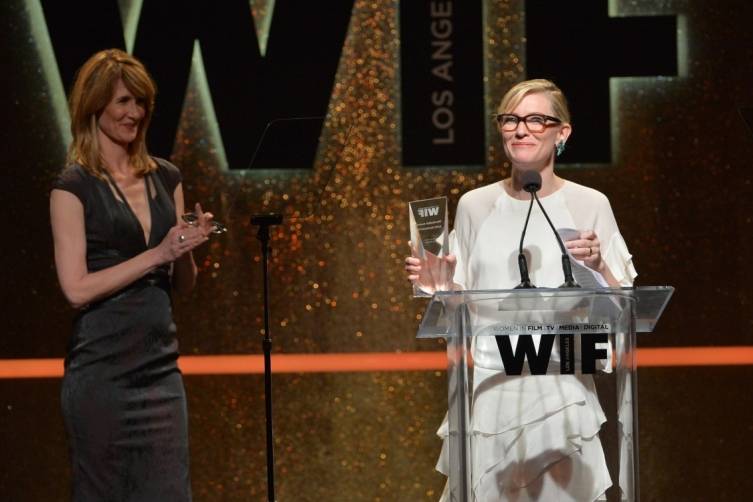 Laura Dern Cate Blanchett onstage WIF 2014 Crystal + Lucy Awards presented by MaxMara, BMW, Perrier-Jouet, South Coast Plaza - Getty Images
Getty Images for Max Mara
Maggie Gyllenhaal onstage WIF 2014 Crystal + Lucy Awards presented by MaxMara, BMW, Perrier-Jouet, South Coast Plaza - Getty Images
Getty Images for Max Mara
Rose Byrne WIF 2014 Crystal + Lucy Awards presented by MaxMara, BMW, Perrier-Jouet, South Coast Plaza - Getty Images (2)
Getty Images for Max Mara
Rose Byrne WIF 2014 Crystal + Lucy Awards presented by MaxMara, BMW, Perrier-Jouet, South Coast Plaza - Getty Images
Getty Images for Max Mara
Shonda Rhimes WIF President Cathy Schulman Betsy Beers at WIF 2014 Crystal + Lucy Awards presented by MaxMara, BMW, Perrier-Jouet, South Coast Plaza
Getty Images for Max Mara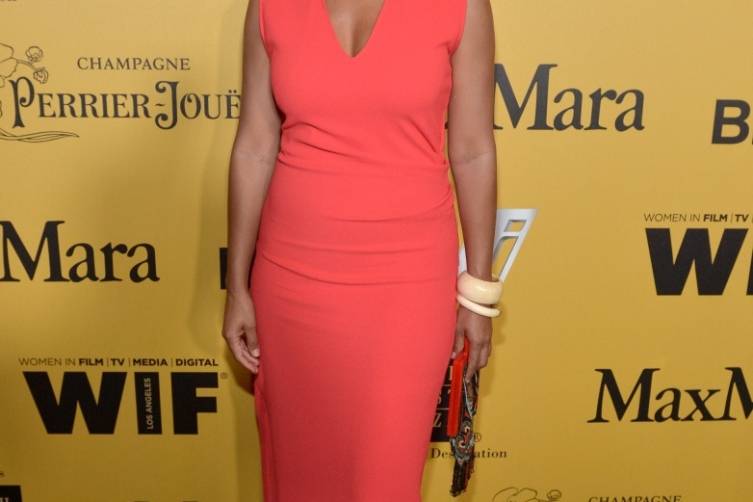 Tracee Ellis Ross onstage at WIF 2014 Crystal + Lucy Awards presented by MaxMara, BMW, Perrier-Jouet, South Coast Plaza - Getty Images
Getty Images for Max Mara
Subscribe to discover the best kept secrets in your city