Luxe shoe brand Roger Vivier and Criselda Breene, hosted a luncheon in advance of the upcoming 3rd Annual Wine, Women & Shoes gala.  In anticipation the ladies who lunch got together to enjoy a scrumptious lunch and shopping for a cause, with a portion of the proceeds used to purchase the chic shoes going to the Miami Children's Hospital Foundation.
Breene is a co-chair of the gala which supports the Miami Children's Hospital Foundation. It will take place February 6th at the Coral Gables Country Club. Vivier has been an integral partner in the popular event.
The luncheon brought out Tina Carlo, Carola Pimentel, Siri Willoch Traasdahl, Jordan Claure, Suzy Buckley, Padma Vattikuti, Hadley Henriette, Heidi Heinau-Hoersman, Daniela Swaebe, Jocelyn Cortez-Young, Maacha Le Blanc who enjoyed bubbly, shopping, lunch and a beautiful gift of a book on the brand's history.
Roger VIvier is an iconic French shoe brand readily identifiable by their virgule, or comma, heel. Cathrine Deneuve wore his famous pilgrim shoes in Belle du Jour,  Wallis Simpson had closets full of Viviers that was the envy of all chic women and now the most stylish women in the world sport the storied brand. 
IMG_8011
Roger Vivier-Miami Children's Hospital Luncheon-Jan.17 2014-Criselda Breene
Amanda Alvarez, Robbin Newman, & Cederique Montagnon
Roger Vivier-Miami Children's Hospital Luncheon-Jan.17 2014-Carola Pimentel & Criselda Breene1
Carola Pimentel & Criselda Breene
Jocelyn Cortez-Young, Suzy Buckley, & Daniela Swaebe
Roger Vivier-Miami Children's Hospital Luncheon-Jan.17 2014-Jordan Claure, Siri Willoch Traasdahl, Maacha Le Blanc, Tina Carlo, Criselda Breene, & Carola Pimentel
Roger Vivier-Miami Children's Hospital Luncheon-Jan.17 2014-Suzy Buckley & Tina Carlo
Roger Vivier-Miami Children's Hospital Luncheon-Jan.17 2014-Table Decor_2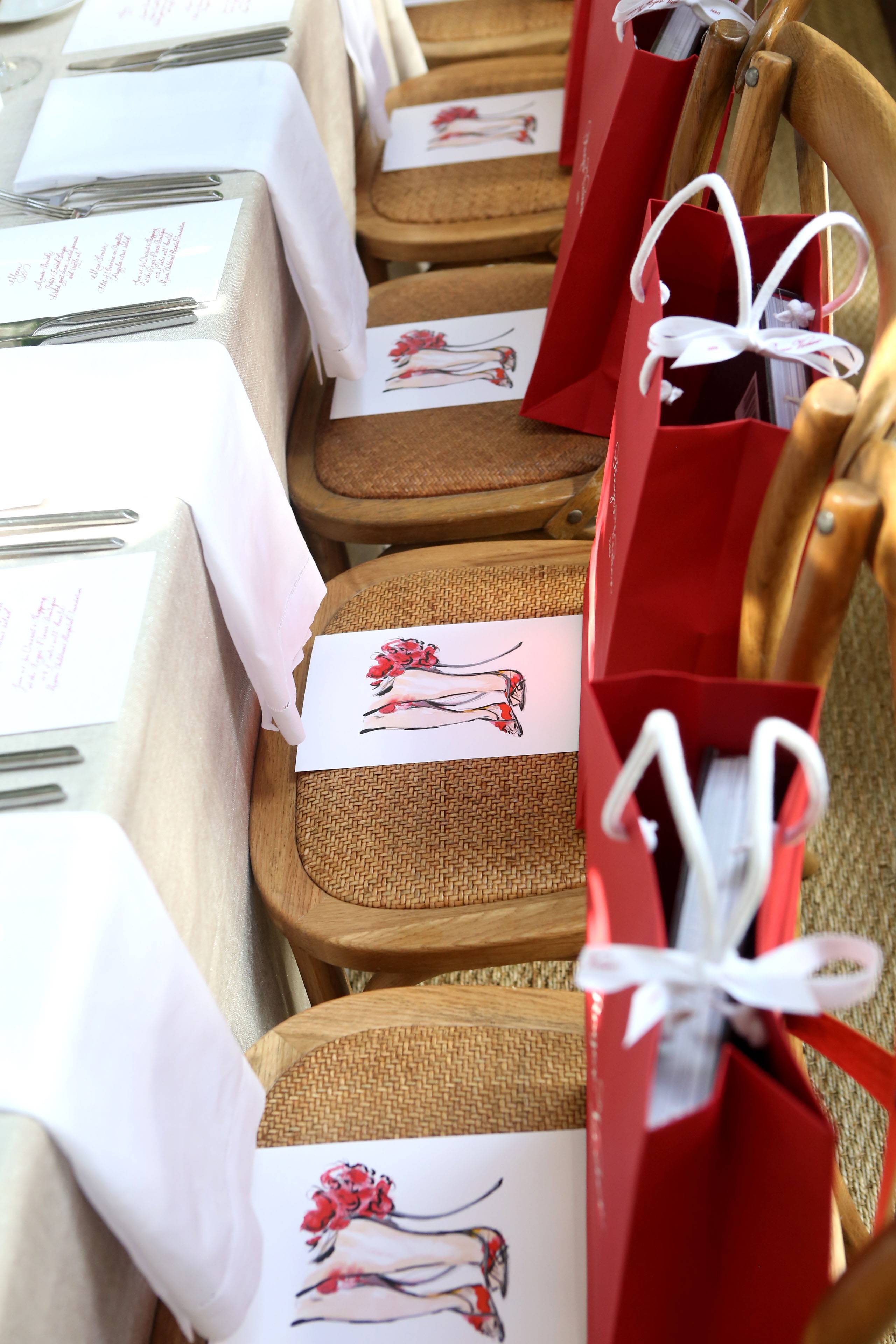 Roger Vivier-Miami Children's Hospital Luncheon-Jan.17 2014-Table Decor_Bruno Frisoni Sketch
Roger Vivier-Miami Children's Hospital Luncheon-Jan.17 2014-Table Decor_Specialty Cocktail
Roger Vivier-Miami Children's Hospital Luncheon-Jan.17 2014-Criselda Breene Speech
Roger Vivier-Miami Children's Hospital Luncheon-Jan.17 2014-
Subscribe to discover the best kept secrets in your city