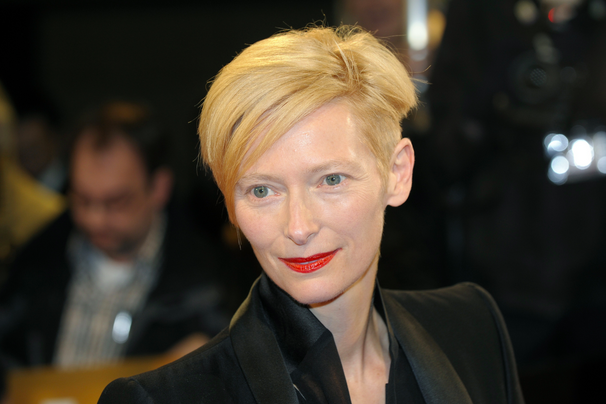 Legendary actress, Tilda Swinton, was honored at the Museum of Modern Art on Tuesday for her contribution to cinema. "I'm a film nerd," she told the crowd, which included event co-chairs David Bowie, Ralph Fiennes, Karl Lagerfeld and Anna Wintour.
Dressed in chic Chanel white trousers and a gray tweed jacket, the Oscar-winning actress shared her reasoning for working in the feature film industry. "I continue to do it simply because I continue to believe that film is good for the soul," she explained.
In 2007, Swinton won a best supporting actress Oscar for Michael Clayton. "I think you shine a sharp and uncompromising beam onto your work," Fiennes told Swinton in front of the star-studded room. "I've admired her since I was a student. She's unique, and a great artist."
Other notable attendees included Sofia Coppola, Jessica Biel, Lupita Nyong'o and Mayor Michael Bloomberg.