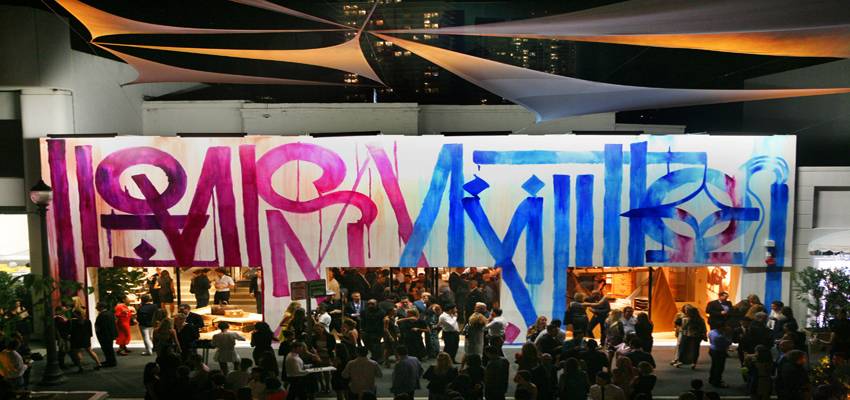 Louis Vuitton opened its temporary Design District store on Thursday with a party and the unveiling of a new façade by famous street artist RETNA. Revelers sipped champagne in the store amongst beautiful shoes and handbags and in a huge outdoor lounge that spilled out under the stars onto 40th Street.  The lavish party juxtaposed nicely against RETNA's work, who was on hand to celebrate his pink and blue outdoor oeuvre. Inside, guests were so wowed by the shop's dizzying selection of Louis merchandise set upon antique display cases and furniture, they were hard-pressed to believe these were just transient digs while the grand, three story boutique is finished in 2014.
Alex Colindres and Anthony Spinello
Retna, Valerie Chapoulaud-Floquet, & David Goubert
Criselda Breene
Ilian Velasco, Douglas Hox, Francisco De La Torre, & Torottya Barma
Michael Konig & Jennifer Pear
Josh Fein & Jenny Zalkin
Silvia Barisione & Cathy Leff
Mario Cader Frech, Alejandro Biel, Sol Biel, & Robert Wennett
Dana Shear, Elizabeth Beracasa, & Laura Buccellati
Kamil & John Lin
Retna, Don Soffer, & Craig Robins
Anna Williams & Mickey Grendene
Fati Rosenberg, Stephanie Jourdan, & Susie Wahab
Candela Ferro
Filipe de Albuquerque, Florence Molina, & Ugo Colombo
Fabio Lopez & Hernan Arriaga
Ines Rivero
Tara Sokolow-Benmeleh & Marcella Novela
Filippo Brignone, Justine & Luca Giussani, & Retna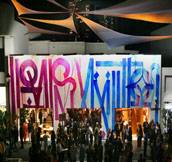 Store Exterior by RETNA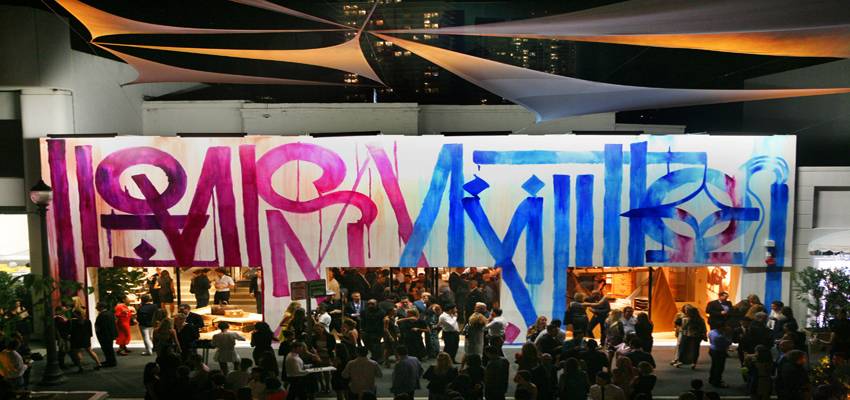 Store Exterior by RETNA-size rec.
Shoes and Bags, Oh My!
Subscribe to discover the best kept secrets in your city