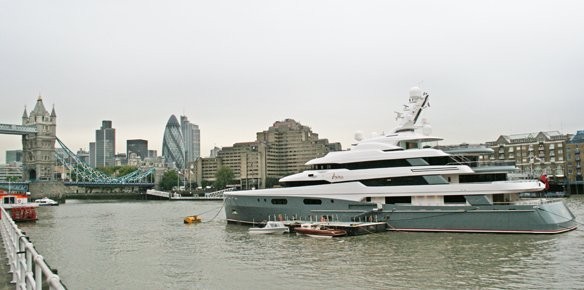 It's an exciting time for London. The summer Olympic games are fast approaching, as is Queen Elizabeth II's Diamond Jubilee. In turn, London has been forecasted to be the most sought-after destination in the world for the first time ever, coinciding with never-before-seen super yachts venturing to the Thames River.
Director of TripAdvisor Emma Shaw said, "The capital has been very much in the spotlight over the past few years, thanks to the royal wedding, Diamond Jubliee and, of course, the Olympics, and we're seeing travelers experience London in an increasingly favorable way."
Tens of thousands of people will be flocking to England, and the wealthy will do so creatively. Royal Docks is offering owners a place to escape the chaos and enjoy the games in luxury, in partnership with MGMT.
READ THE FULL STORY ON HAUTEYACHTS.COM
Subscribe to discover the best kept secrets in your city