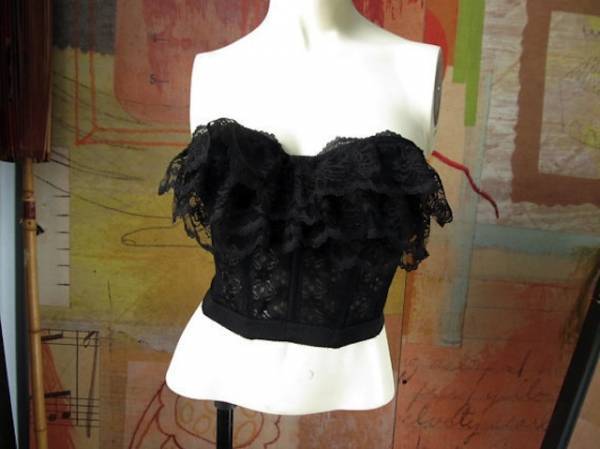 Vintage Clothing has taken over the fashion scene in LA, from clothing and accessories down to vintage shoes. So imagine having the opportunity to feast your eyes on tons of vintage vendors showcasing vintages duds from different decades. If you'd love that, then you'll be happy to hear that Royal/T will launch "ReCollections: Vintage Clothing Swap and Shop" for the very first time on April 1. The free event will be hosted by Jen & Cat and will be held between 12pm-5pm.
In order to swap and sell fashions, all guests should bring at least three items, according to highlighted vintage items: cocktail dresses, purses, platforms, kids clothes, mens collectible shirts & jackets, day wear and much more.
The following vintage vendors will be featured: Ms. KittyVamp Vintage, Jessi Akers, VintageRagsandDigs, The Sarah Marie Shop, Ruby is Love, Doll Next Door Vintage, HipsMcGee, Aquanetta, Carnivore Cockatiel, Vintage Shoe Queen, xxxRnRDollxxx, Jessie & Marco, Gold Rush Vintage, casuconsulto and Kitch Cat Vintage.
For more information on "ReCollections: Vintage Clothing Swap and Shop," visit the event page on Facebook.
Source: Laist
Like Haute Living Los Angeles? Join our Facebook page or follow us on Twitter @HauteLivingLA. Want Haute Living Los Angeles delivered to your inbox once a week? Sign up for our newsletter.
Subscribe to discover the best kept secrets in your city