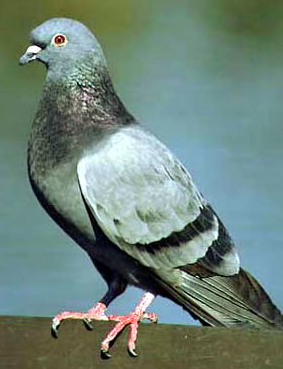 Pigeons have gone by many names, rats with wings, sky rats and flying ashtrays just to name a few.  Now you can add luxurious thoroughbreds to the mix.  On Monday, Hu Zhen Yu, a Chinese shipping tycoon, bought a Dutch pigeon for $328,826.
Once famed in European countries like England and Germany, the cult sport has reached China and it's on the rise.  Recently, China's economy has been booming, and the wealthy search for means of sophisticating themselves, one such way would be adopting a European classic that's been going on for hundreds of years: pigeon racing.
Yu plans on not using the pigeon for racing but rather for breeding, to create scores of baby pigeons destined to be the speed racers of the sky rats, I mean pigeons.
Pigeon racing is no joke; these racing birds are treated luxuriously and pampered for big games where a lot of money is on the line.  Picture the Kentucky Derby, but instead of galloping horses, you get chirping pigeons.
The Dutch pigeon was purchased at an auction by Pigeon Paradise where, including the richest pigeon in the world, 245 pigeons were sold.
Like Haute Living Asia? Join our Facebook page or follow us on Twitter @HauteLivingMag. Want Haute Living Asia deliver to your inbox once a week? Sign up for our newsletter.
Source: Born Rich