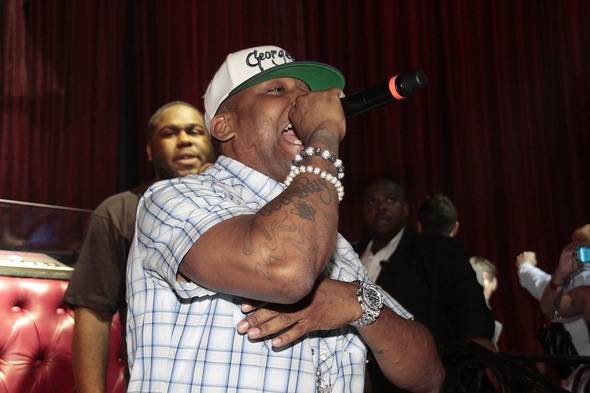 So You Think You Can Deejay?
A vibe with a beat you can dance to is taking over the scene in Las Vegas. Electronic music calls Sin City home, whether it's at the dayclubs and nightclubs, the Electronic Daisy Carnival in June or the deejays like Kaskade, David Guetta, LMFAO, Steve Aoki, Lil Jon, DJ Vice, Tiesto and Paul Oakenfold who now have residencies at nightclubs.
"Fans of electronic music want venues where they can experience the beats of their favorite deejays year round, and that is exactly what Las Vegas delivers," said Sean Christie, owner of Las Vegas Nightlife Group, operator of Surrender Nightclub, Encore Beach Club, Blush Boutique Nightclub and Society Café at Wynn Las Vegas. "Vegas is the perfect destination to host world-class deejays and throw these massive dance parties. The city offers a sense of camaraderie among the artists."
The accessible community of deejays here has made it easier for newcomers to reach out to these superstars for help. Now you have a shot at becoming the latest deejay prodigy in Vegas. The Las Vegas Convention and Visitors Authority launched Vegas Spin-Off, a chance to an up-and-comer to show off beats and get their sounds in front of a panel of international deejays. The grand prize winner will be awarded a guest appearance at a fabled Las Vegas nightclub opening for a renowned deejay, a $10,000 in-home recording studio and $1,500 in PUMA footwear, apparel and accessories.
Start by making your own remix of Mona's "Listen To Your Love" and submit it on Indaba Music. Seven deejay finalists will be selected to compete live in Las Vegas in front of music fans. You can listen to the beats on the Visit Las Vegas Facebook page.