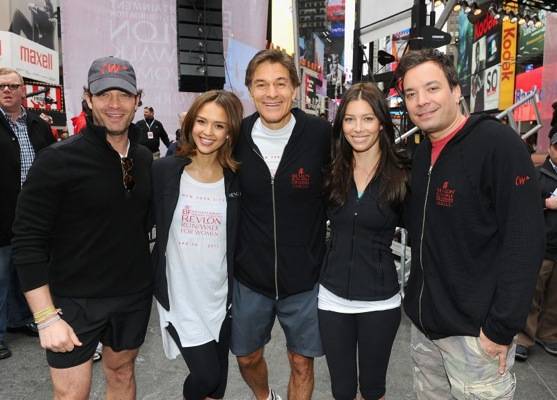 On Saturday, April 30, Revlon, Lilly Tartikoff, and the Entertainment Industry Foundation (EIF) held the 14th Annual EIF Revlon Run/Walk for Women, which began in Times Square and finished off in Central Park. More than 20,000 runners, walkers, and spectators attended the event that benefited local breast and ovarian cancer programs and initiatives. Celebrities and VIPs including Jessica Alba, Jessica Biel, Jimmy Fallon, Keyshia Cole, Matt Bomer, Dr. Mehmet Oz, and Nate Berkus also attended the event.
Jessica Alba and Jessica Biel, Revlon's gorgeous brand ambassadors, along with Jimmy Fallon, Dr. Oz, and Nate Berkus, hosted the annual fundraiser. Grammy nominee Keyshia Cole took to the stage for an electrifying live show and got the crowd pumped up for their race. USA Network's Matt Bromer drove the Toyota Pace car as the thousands of attendees kicked off the race.
Launched in 1994, the EIF Revlon Run/Walk for Women is the product of the combined efforts of Lilly Tartikoff and chairman of Revlon, Inc. and EIF Ronald O. Perelman. Since the inception of the annual event, more than $60 million in grants have been made from the bi-coastal event, with that amount expected to rise after this month's L.A. event.
The proceeds from the New York event went towards supporting nearly a dozen local cancer organizations including The Actors' Fund, Albert Einstein Cancer Center, Cancer Care, Gilda's Club NYC, Memorial Sloan-Kettering Cancer Center, and more. The 18th Annual EIF Revlon Run/Walk for Women in Los Angeles will take place on Saturday, May 7, starting at the LA Memorial Coliseum at Exposition Park.
For more information, or to donate to support this great cause, visit www.revlonrunwalk.com or call 310.322.3344.
Atmosphere_Jamie_64525931_Max
DrMehmet_Jamie_64525885_Max
JessicaAl_Jamie_64525469_Max
JessicaAl_Jamie_64525482_Max
JessicaAl_Jamie_64525489_Max
JessicaBi_Jamie_64525481_Max
JessicaBi_Jamie_64525495_Max
JimmyFall_Jamie_64525906_Max
KeyshiaCo_Jamie_64525896_Max
LRJess_Jamie_64526040_Max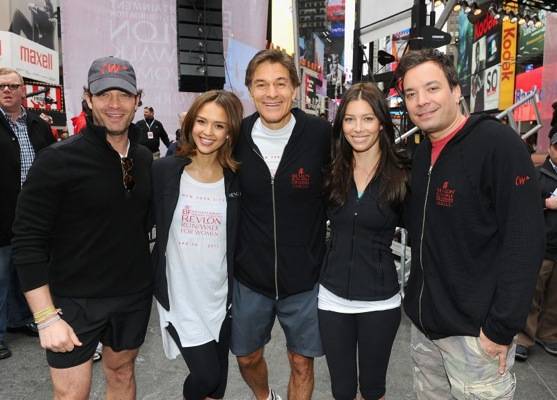 LRNate_Jamie_64525492_Max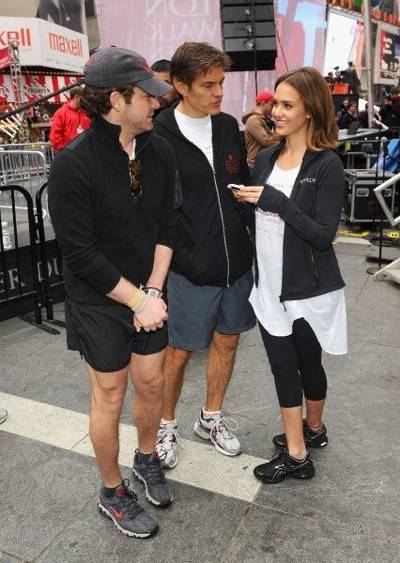 LRNate_Jamie_64525500_Max
MattBomer_Jamie_64525891_Max
MattBomer_Jamie_64525948_Max
MichelleE_Jamie_64525997_Max
JessicaAl_Jamie_64525482_Max