Swiss luxury watch brand, Tissot is the official timekeeper of FIBA (International Basketball Federation) so it's no surprise that they turned to NBA superstar and captain of the French national team, Tony Parker, when choosing a new global ambassador. The winning combination reflects a marriage of like-minded entities, as both share a dedication to precision and excellence.
The first foreign-born player to be honored as an MVP, Parker embodies a European flair that's perfectly in step with the cross-cultural involvement of the Tissot brand, which also acts as the official timekeeper and partner of NASCAR, AFL, CBA, MotoGP and the World Championships of Cycling, Fencing and Ice hockey.
"We are honored to have Tony Parker in the international Tissot ambassador team. His natural talent and focused determination are deeply impressive and our partnership will help spread his inspirational qualities around the world," said Tissot President François Thiébaud at the contract signing at the new Tissot store on the Champs-Elysees in Paris, France — an appropriate place to welcome Parker who is of French origins.
With an advertising tag line that reads: "In touch with your time," Tissot expresses what they are all about — a sensibility that's expressed through top-notch timepieces and the exemplary individuals who have spread their message to the masses since 1853.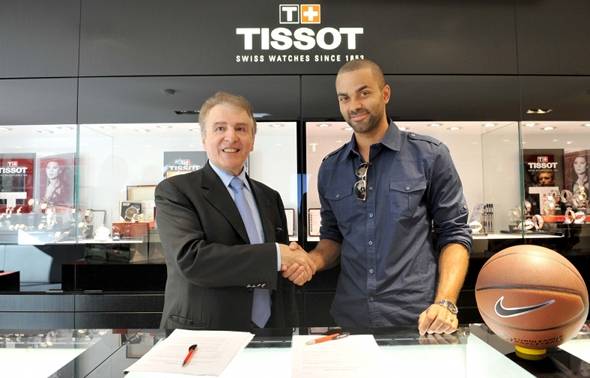 Subscribe to discover the best kept secrets in your city