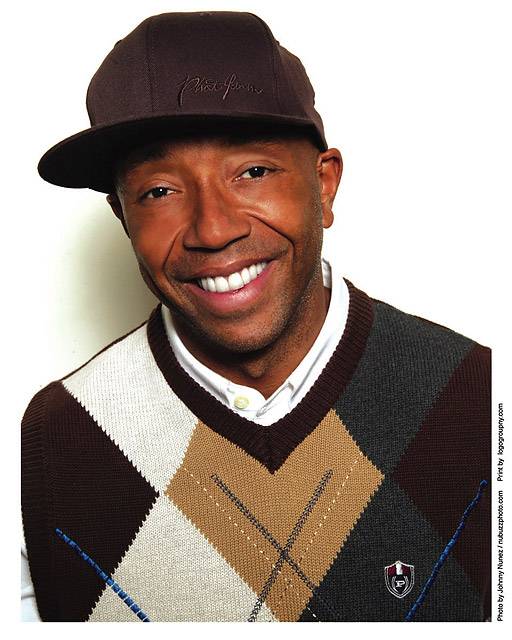 Our Haute 100 list details the accomplishments of the most influential people in each of our markets—Miami, New York, Los Angeles, and San Francisco. These people continue to make moves, so rather than waiting for the next Haute 100 issue to come out, we thought we'd provide you with regular updates on those Haute 100 members who are making headlines. On our Haute 100 New York list is Russell Simmons, the philanthropist, entrepreneur, and music mogul who continues to set an example for aspiring young adults in the business.
Russell Simmons
Category: Entrepreneurs
Company: Rush Communications
Industry: Fashion, Music
What Made Him Haute: The founder of Rush Communications, which has a hand in music, fashion, art, media, telecom, philanthropy, jewelry, and more, can be credited with starting the hip-hop movement through the founding of Def Jam Recordings. In May 2009, Simmons was appointed Goodwill Ambassador for the Permanent Memorial at the United Nations to Honor the Victims of Slavery and the Transatlantic Slave Trade by UN Secretary-General Ban Ki-moon.
What Makes Him Haute Now: Russell, who was once married to Kimora Lee, recently hosted a fabulous yard sale filled with luxurious items and everyday household necessities. The New Jersey house, which sold for $13.9 million, opened its doors for shoppers last weekend and everything from a $200,000 bed once owned by Gianni Versace to $3 coffee mugs were up for grabs.
The hip-hop mogul's Rush Philanthropic Arts Foundation is instituting a program this summer to help distinguish and develop aspiring artists focusing in urban photography and multimedia art. The artists in the program must submit their pieces online, and 20 of the best will be featured at Art Basel Miami Beach. One winning photographer will have their work honored in the Rush Arts Gallery and Resource Center in New York.
Simmons is also the creator of the Prepaid Visa RushCard and recently had lunch with Sheree Jennings, the winner of the "Lunch With Russell Sweepstakes." Card members were entered in the contest with hopes of having lunch with the philanthropist and entrepreneur during RushCard's tax season.
Subscribe to discover the best kept secrets in your city