Hey Chi-town, what are you doing for the three day weekend? I bet you have fireworks plans and sun and fun in your future, but if you're looking for things the other days, consider these weekend picks: nibble with Graham and Tango with Waldo. Happy Birthday America!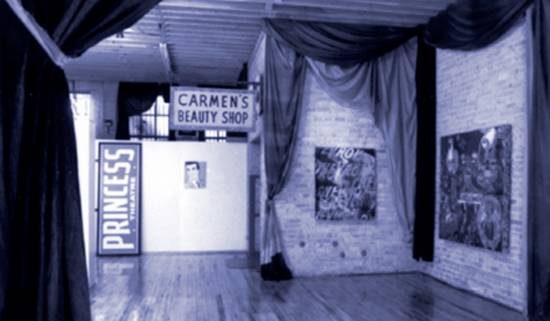 Sample Graham Elliot Bowles' New Nibbles
Graham, in the process of opening Grahamwich (615 N. State- coming soon) is previewing some of his new menu items in a frenzy of art, food and fun. Partnering with painter Joey Africa and musician Erin Gipson, they are showcasing their works at the Mars Gallery in West Loop.
July 1, 7-11 pm
Mars Gallery, 1139 W. Fulton Market. 312-226-7808. www.marsgallery.com/
Red, White and Waldo?
Like scavenger hunts? What about manhunts? Because an undisclosed man claiming to be the Waldo from your childhood plus four of his friends; Wanda, Woof, Odlaw and Wizard Whitebeard are making an appearance somewhere in downtown Chicago for two hours only. Be the first to find them, snap some pics and win prizes. Just be mindful wearing red and white stripes on Sunday; you may have to rethink your fireworks attire.
July 4, 4-6 pm
blog.whereswaldointhewindycity.com/
It takes Two to Tango
Learn, dance, mingle, revel. It's the official Tango Week in Chicago. Schedule a class with world-renowned teachers straight from Argentina or catch a performance of some of the masters and DJs of Latin fame. Spicy.
July 1 9-12 pm
Westin O'Hare, 6100 N. River Rd. Rosemont, IL 847.698.600. www.chicagotangoweek.org/
Subscribe to discover the best kept secrets in your city