Sapphires Model Mangement Launch Party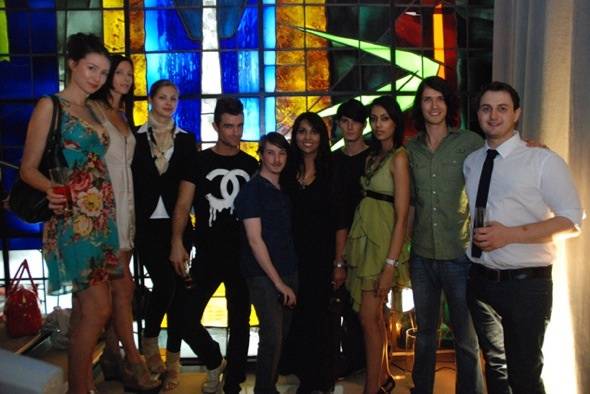 Sapphires Model Management hosted their London launch party last night at the Billiard Room of the Sanderson Hotel on 50 Berners Street.
The event was packed thick with the industry's finest from Sapphires' managing partners Neely Reyes and Ian Warren to models, fashion stylists and editors, film directors, designers, and artists.
The two-hour event, commemorating the opening of Sapphires' Soho office, spilled over into nearly five hours as guests chatted to background music mixed by internationally renowned DJ, Jeffrey Louis-Reed and sipped cocktails made from Aussie Spirits' Vodka O & Kinky Rum, and Jameson Irish Whiskey.
Guests countered the cocktails with Mojito, chocolate-banana and coconut-lime cupcakes from Sweetie Darlings.

 The VIP gift bags were overflowing with beauty products, drinks, sumptuous vouchers, a lovely handwritten scroll from Neely and Ian, and even clothes!
Neely and Ian were delighted at the overwhelming turnout. "We're very grateful to have the support of so many leading industry figures," says Neely, "Sapphires' move to Soho is a big step for the company and we can't wait to see where this new adventure takes us."