Now that it is officially summer and the Fourth of July weekend is upon us, it's time to get those bodies bikini ready. There is no better way to do so quickly than a relaxing and indulgent day at the spa. Here's a look at the Haute 5 summer spa treatments in San Francisco.

Renewing Detox Package at Nob Hill Spa
This new package offered by the Nob Hill Spa is guaranteed to detoxify, cleanse and hydrate your skin. This spa treatment includes a Seaweed Leaf Body Ritual and a Cowry Shell Detox Facial. In between these services a healthy lunch, including a JAMU ginger turmeric drink, is served. This 20-calorie beverage is helps to eliminate free radicals from the body. The package also includes a 15-day take-home supply of GliSODin Detox Supplements, which aims to promote skin hydration and elasticity, while helping to protect against UV damage.
Nob Hill Spa, 1075 California St., San Francisco, 415.345.2888, www.nobhillspa.com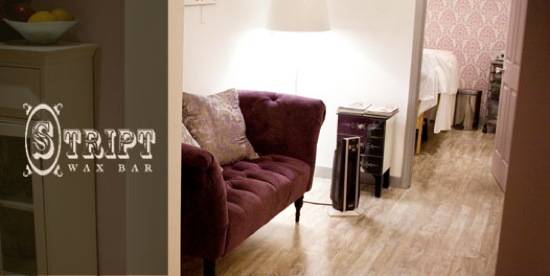 Bikini waxing and Vajacial at Stript Wax Bar
Get that bikini line ready for a day in the sun with a waxing from Stript Wax Bar, a salon dedicated to the art of waxing.  They have even made national news to their signature service, the Vajacial. If you haven't figured it out already, the Vajacial is a facial for your lady parts. With this combo package, you can get a waxing and avoid the unsightly consequences.
Stript Wax Bar, 1764 Union St., San Francisco, 415.771.6419, www.striptwaxbar.com

Aromatherapy Sea Salt Body Glow at Spa~De~Vie at The Ritz-Carlton
Add this as an enhancement to a massage or body treatment to rejuvenate a radiant shine to that soon-to-be-tan skin.  The exfoliating sea salt is rich in trace minerals and an aromatic blend of ylang-ylang, tangerine and lavender essential oils. Soon your skin will have a silky, healthy summer glow.
Spa~De~Vie at The Ritz-Carlton, 600 Stockton St., San Francisco, 415.364.3460, www.ritzcarlton.com/en/Properties/SanFrancisco/Spa/Default.htm

Brown Bunz Mobile Tanning
Who said you needed to go to the beach to get a tan? Brown Bunz mobile tanning will come to you and provide you with a custom spray tan right in the comfort of your own home. You can even invite a few girlfriends over to host a champagne and appetizer spray tan party.
Brown Bunz Mobile Tanning, 415.509.0342, www.brownbunztan.com

Micro-Exfoliating Pedicure at Remède Spa
Get your toes beach ready with Remède Spa's Micro-Exfoliating Pedicure. This pedicure offers a softening treatment that includes an amino acid peeling mask to exfoliate and smooth dehydrated feet. It will also help to optimize their ability to absorb moisture. Now all you need are a new pair of those adorable Valentino jelly sandals.
Remède Spa, 125 Third St., San Francisco, 415.284-4060, www.remede.com

Subscribe to discover the best kept secrets in your city