Sunday afternoon I was off to the London countryside where we went for the Dellal-Crewe wedding, which was held at Guy and Andrea Dellal's home. Max Crewe and Charlotte Dellal, now Mrs. Charlotte Crewe, beamed as they said their nuptials under the huppa made of trees and flowers. The dress was by designer Giambattista.
All of the former American Express head honchos like Ed Cooperman, Phil Reese, and John Crewe were at the wedding, along with Carmen Crewe, the groom's mother, my mother, Judy Cooperman, Andrea Dellal, the bride's mother, Alex Dellal, the bride's brother who is dating Princess Charlotte, Alice Dellal, the bride's sister and London "It" girl, Margherita Missoni, Tatiana Santo Domingo, Derek Blasberg, the author of Classy, Mark Ronson, superstar DJ (who was there as a guest, not doing his DJ thing), Vito Schnabel, Jean Pigozzi, Clarke Crewe, Brett Murray, Vogue girl, Serena Nikkhah, Francesca Versace, Lisa Reuben, Simon Reuben, and Jamie Diner.
Cocktail hour was held outside, while dinner and dancing was inside a glass tent imported from Italy. Seated at my table was Vogue stylist Caroline Sieber and her charming boyfriend Fritz von Westenholz. They had photo shoots going on in one of the cottages on the property where it was staged with the backdrop of a half moon in a nighttime setting. The party went into the wee hours of the following next morning.
What a wedding!
alex-serena-nikkhah
alice-dellal
andrea-dellal-john-crewe
carlos
carlos-souza
caroline-bunser-serena
charlotte-dellal
charlotte-dellal-brother-alex-dellal-grandmother
clark-crewe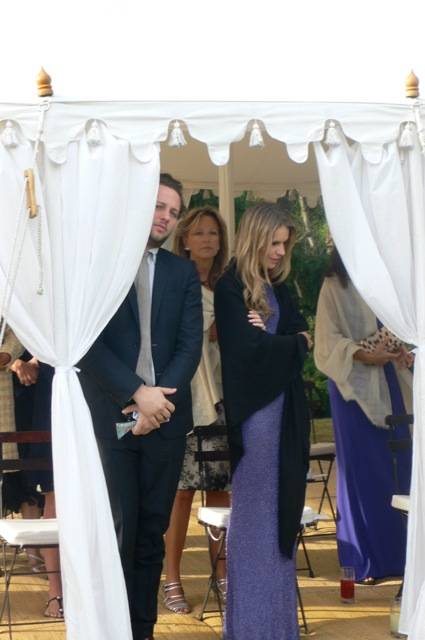 derek-blasberg-eugine-narkos
dori-cooperman
dori-cooperman-lisa-reuben
ed-judy-dori-cooperman-carmen-crewe
francesca-versace-derek-blasberg
guy-dellal
ian-sophie-tracey-phil-reise
johnny-pigazzi
judy-cooperman-carmen-crewe
L1010957_2
L1010963
L1010981_2
L1010984_2
L1010985_2
L1010987_2
L1010992_2
L1020013_2
L1020014
L1020017_2
L1020022_2
L1020032_2
L1020034_2
L1020037_2
L1020040_2
L1020053
L1020054
lisa-reuben-dori-cooperman-jamie-diner
margherita-missoni
mark-ronson
mark-ronson-2
max-crewe
the-best-man-dori-cooperman-clarke-crewe
Subscribe to discover the best kept secrets in your city