This weekend I had a very different experience. My cousin, Justin Collins, married a Sikh woman named Sona Rai. This was my first experience at a Sikh wedding. The way the couple met was featured in the New York Times style section, which you can see here. Guests included Lauren Cooperman, Andrew Beranbom, Ed and Judy Cooperman, Stella and Marlee Beranbom, Judy and Stan Freundlich, Michael Freundlich, Ally Freundlich, Robin Schwartz, Naomi Cooperman, and Rich Collins.
Following the weekend event, I started my week this afternoon at a going-away luncheon at Doubles, hosted by my friend Susan Block Casdin's grandmother. Susie and her husband will be moving to San Diego for two years. We will all miss her when she is gone.
At lunch today was Susie's mother, Ellen Block, Shoshanna Lonstein, Lizzie Tisch, Alice and Tommy Tisch, Susie's brother, Kimberly Kravis Schulhof, Jonny Schulhof, Kelly Mack, Daniella Rich, Debbie Peltz, Caroline Berthet, Kerri Glassman—who has a company Nutritious Life—Charlotte Blechman, Stefanie Hirsch, Allison Rubler, Meredith Verona, Susan Harrison, and Lauren London.
caroline-berthert-daniella-rich
charlotte-blechman-stefanie-hirsch-daniella-rich
ed-coopermen-laurent-cooperman-dori-cooperman-judy-cooperman
hope-sidman
judy-cooperman-just-freundlich-michael-freundlich-aly-freundlich
justin-sonia-collins-sikh-wedding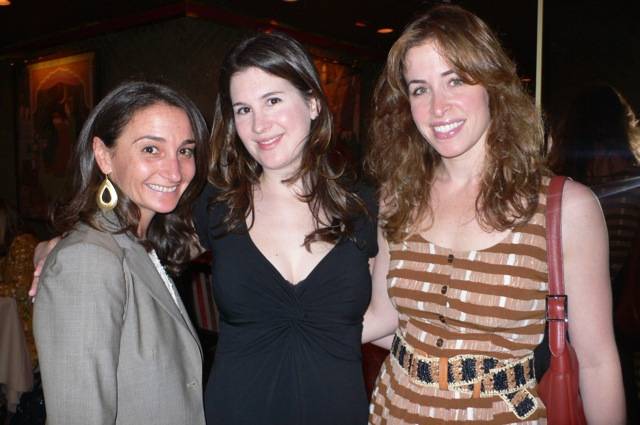 kelly-mack-danielle-genelbart-brett-heyman
Kerry-glassman-dori-cooperman-daniella-rich-debbie-peltz
L1010782
lauren-cooperman-andre-berenbaum
lauren-dori-stella-marlee-at-sikh-wedding
lauren-london-jen-harris-meredith-verona
lauren-stella-dori-cooperman
lizzie-tisch-alice-tisch
lizzie-tisch-stefanie-dori-cooperman-daniella-rich
lizzie-tisch-susie-dori-cooperman-hope
shoshanna-lonstein-susan-block-casdin
silvia-hasselfeld
stan-freundlich
susan-block-casdin
sylvia-hassenfeld-susies-mother
Subscribe to discover the best kept secrets in your city