We all need a little manufactured "happy" in our lives once in a while and if that happy has to be made of Grey Goose, so be it. Our fair and serene San Francisco is blessed with a lofty share of excellent establishments ready to provide a drink, a snack, and a smile. Let today's Haute Five show you where cheer and joy live. After all, it's always happy hour somewhere…and I'll drink to that!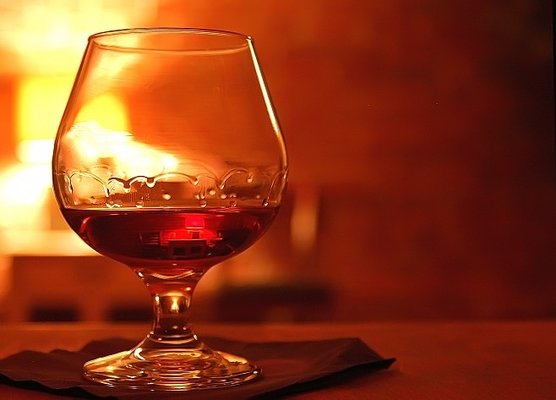 Conveniently located in the heart of the Financial District, Cigar Bar is the perfect after-work stop on any mild spring day. Enjoy $4 drink specials from 4 p.m. to 7 p.m. in their open-air courtyard while enjoying a cigar from their fully stocked humidor and appreciating a happy, handsome crowd. Food specials, live Latin music, and rustic Spanish-inspired décor make the perfect place to get jovial.
Cigar Bar is located at 850 Montgomery St., 415.398.0850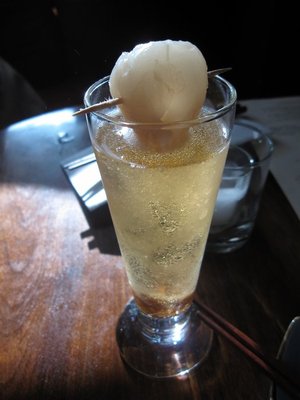 What's not to love about a place with more than 400 choices of single malt whisky?  Doesn't that fact alone make you happy? It's also a sexy space with low lighting and sophistication. Are you smiling? Now add in an incredible deal from 5:30 p.m. to 7 p.m. where all drinks (including their luscious Lychee Mermaid) and appetizers are half off. Are you on your way yet? No? What's stopping you? They have sushi. Good sushi. Half off. GO!
Nihon Whisky Lounge is located at 1779 Folsom St., 415.552.4400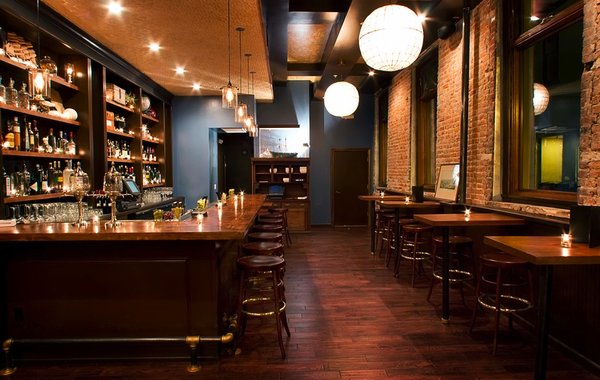 Step into a little Old World history at Taverna Aventine. Inspired by the taverns of ancient Rome, Aventine was built using a 150-year-old sea wall that was an original piece of the SF Barbary Coast. Happy hour here is quite popular given the $4 to $6 drinks, and the gift of a wooden token with each drink ordered. Not just a keepsake, four of these tantalizing tokens equal a drink on the house. Not only does this bar ooze opulence, amusement, and sophistication, but become a member and you can reserve your very own liquor locker to store unfinished bottles, precious cargo, or even your extra tokens.
Taverna Aventine is located at 582 Washington St., 415.981.1500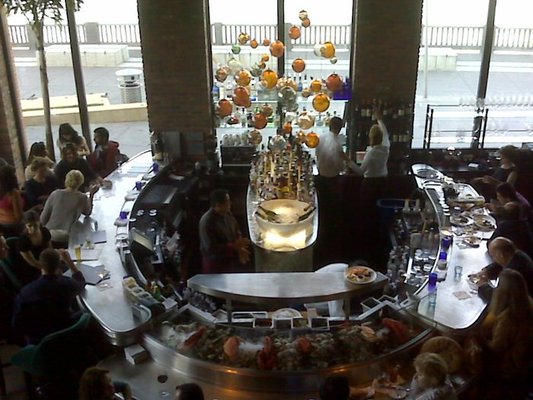 Waterbar is a must for any seafood-loving happy-hour aficionado. Beyond a breathtakingly beautiful interior and an even more stunningly striking view of our beloved bay, the oysters are $1. Specially prepared oyster-complementing cocktails are $5. Local beer is $3 and featured wine is $5. Stop in Monday thru Friday from 3 p.m. to 6 p.m. and get in, get happy, get out.
Waterbar is located at 399 The Embarcadero S., (415) 284-9922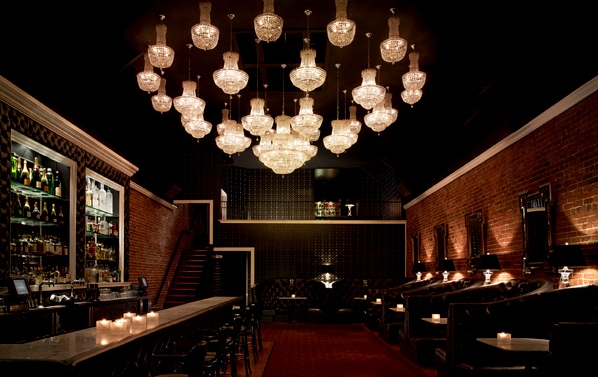 A favorite of our fine mayor, Gavin Newsom, The Ambassador is hip to be happy every day, but gets really swinging on Two Dollar Tuesdays with outrageously decadent deals on food and drink. The loungey, 1940s décor is swank and happening and the bar's atmosphere is posh without pretense. Stop in for a Makers and a mayor sighting. He really is that haute.
The Ambassador is located at 673 Geary St., 415.563.8192
Subscribe to discover the best kept secrets in your city