Is it possible Alex Rodriguez's hip rehabilitation with chiropractor Mark Lindsay of Affinity Health could be the link between the slugger and performance-enhancing drugs?
The feds certainly aren't ruling it out. A-Rod has been officially contacted by authorities seeking to learn his connection with the possible distributor of performance-enhancing drugs, Dr. Anthony "Tony" Galea, who is a principal alongside Lindsay at Affinity Health in Toronto.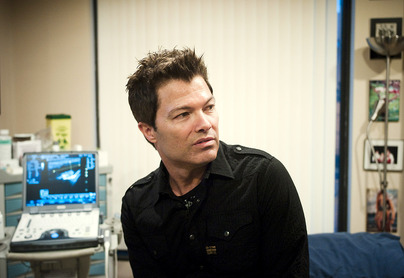 Aware of the investigation against the Canadian doctor, Rodriguez told reporters he is aware of the investigation and plans on cooperating with the feds. He didn't disclose if he had been treated by Galea personally.
Big sports names like Tiger Woods, Jose Reyes, and Olympic swimmer Dara Torres have all been linked to Affinity Health. Woods will no doubt be next in line to be questioned, although he vehemently denied any connection to performance-enhancing drugs in a press conference days ago relating to his infidelity.
In Canada, Galea faces charges for conspiring to smuggle a human growth hormone and the drug Actovegin (which is illegal in the U.S.), reports the New York Daily News.
Subscribe to discover the best kept secrets in your city