Daniel Careaga, M.D. ( Miami/Fort Lauderdale )
Speciality : Body Expert, Breast Expert
DANIEL CAREAGA, M.D.
DOUBLE BOARD CERTIFIED PLASTIC SURGEON
Dr. Daniel Careaga is an award-winning plastic surgeon who specializes in a range of body, face, and breast procedures. By utilizing his extensive experience in all these fields, Dr. Careaga has gained a reputation for being a meticulous plastic surgeon with a powerful practice: Careaga Plastic Surgery.
Dr. Careaga holds a rare double board certification in plastic surgery. With the experience of over 8,000 successful operations performed, Dr. Careaga knows beauty and what his patients want.
"I don't believe in cookie cutter surgery. Each patient has a different body and face style and different goals in mind. By actively involving them in the process, I can consistently deliver the best possible result."         – Daniel Careaga, M.D.
WHY CHOOSE CAREAGA PLASTIC SURGERY?
Careaga Plastic Surgery is a state-of-the-art facility that has gained a reputation for being a phenomenal plastic surgery and medspa practice that utilizes the latest and most innovative technology in the industry. This modern facility specializes in a variety of procedures such as breast augmentation, breast lift, body contouring, tummy tuck, and non-surgical procedures, making Careaga Plastic Surgery the best place to start your beauty journey.
Careaga Plastic Surgery, where safety meets luxury, holds the coveted Gold Seal from the Joint Commission (JCAHO). Dr. Careaga has been voted among the top five plastic surgeons in Florida by his patients and peers for five years in a row. Careaga Plastic Surgery is where patients go to be their own masterpiece!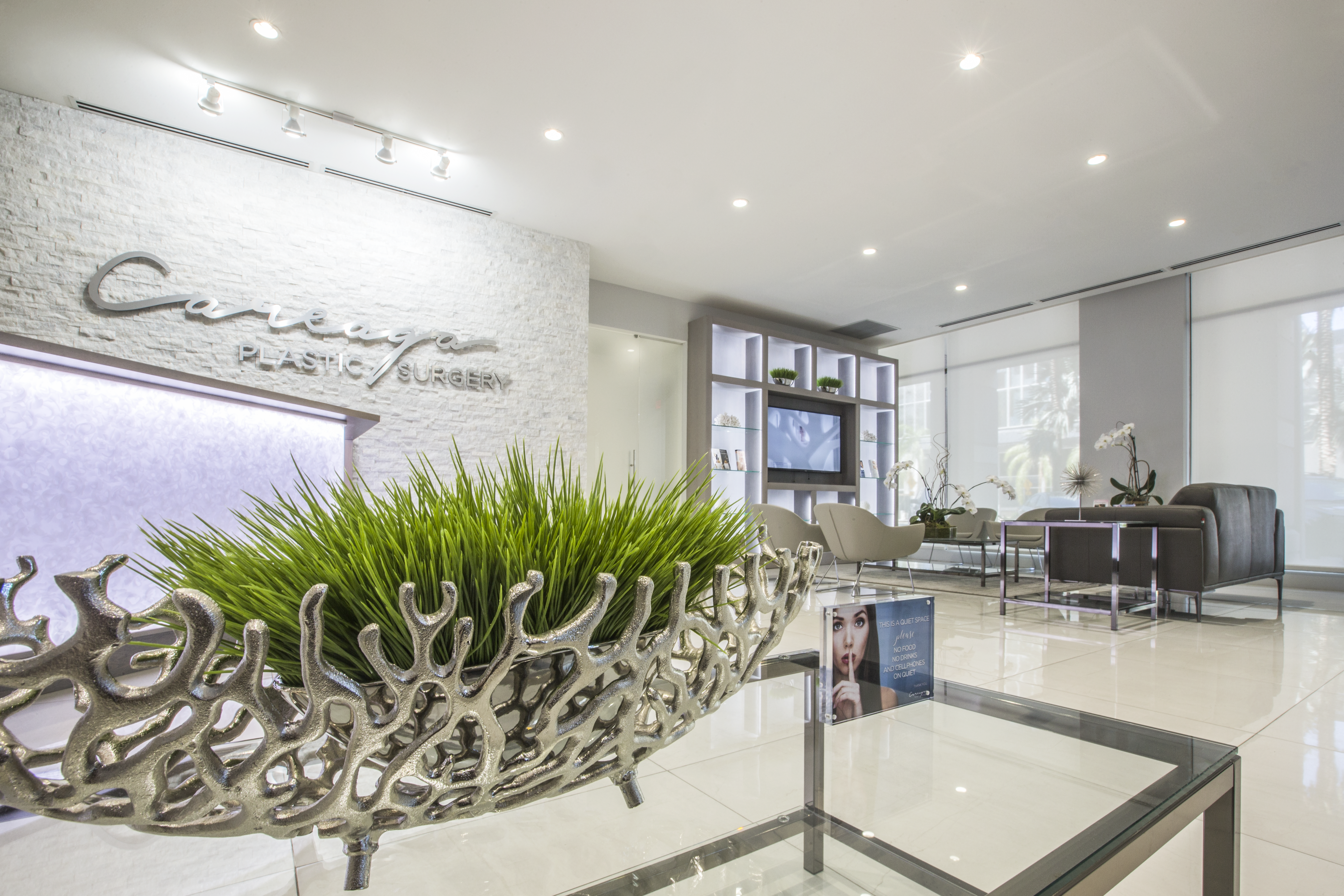 "Dr. Careaga has golden hands! "
I found Dr. Careaga in Facebook and then I looked his reviews and Before & After pictures. During the consult I felt secure and confident from the first time, he and my coordinator Yuni answered all my questions in every single visit I came before my surgery. I visited other doctors before him and I have to say, I only trusted Dr. Careaga. The professionalism and commitment of the staff is something that you can't find anywhere else.
" One of a kind... "
If you're looking for natural results, this is your doctor! Everything about my results has exceeded my expectations. My incision is low, and my belly button is as natural-looking as can be. He listened to all my concerns and was thorough with his responses. I did plenty of research before I decided to go with Dr. Careaga, but I knew from the second I met him, he was the one. He truly is an expert in his field.
Articles

by

Dr. Daniel Careaga
Body lift surgery includes a variety of procedures that are designed to remove excess skin and improve body contours, and it is frequently performed after massive weight loss to address excess, overstretched skin that lacks the elasticity necessary to conform to the body's new shape. Coral Gables, Florida plastic surgeon Dr. Daniel Careaga explains, "Massive weight…