The Feast, a world premiere reinvention of a baroque banquet envisioned by Long Beach Opera and inspired by G. F. Handel's opera Alessandro, received its world premiere with performances on May 20 and 21, 2023. The immersive experience featured the Martha Graham Dance Company and merged opera, dance, theater, the culinary arts  – and even the relationship between performer and audience as they shared the same space throughout the performance.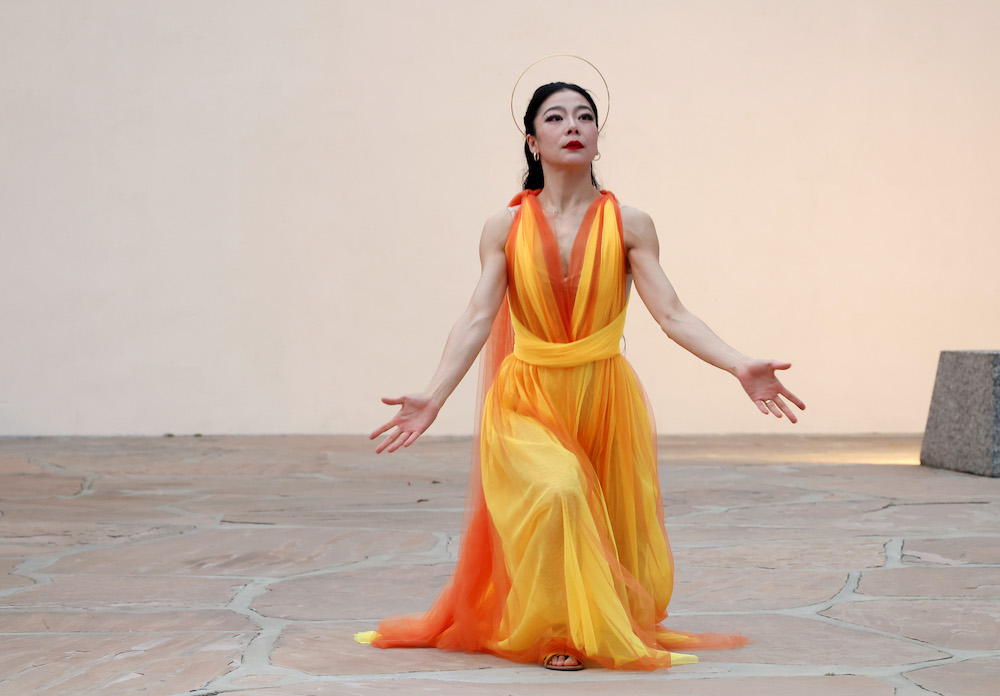 Photo Credit: Phillip Faraone/Getty Images for Segerstrom Center for the Arts Beginning in Isamu Noguchi's iconic garden, California Scenario, and concluding in Segerstrom Center for the Arts' Samueli Theater, the new production brought together seven of Greek mythology's most storied and volatile characters—King Agamemnon, Alexander the Great, Clytemnestra, Cassandra of Troy, Theseus, Medea, and Cleopatra—for a hedonistic banquet that reimagined some of antiquity's most enduring Stories.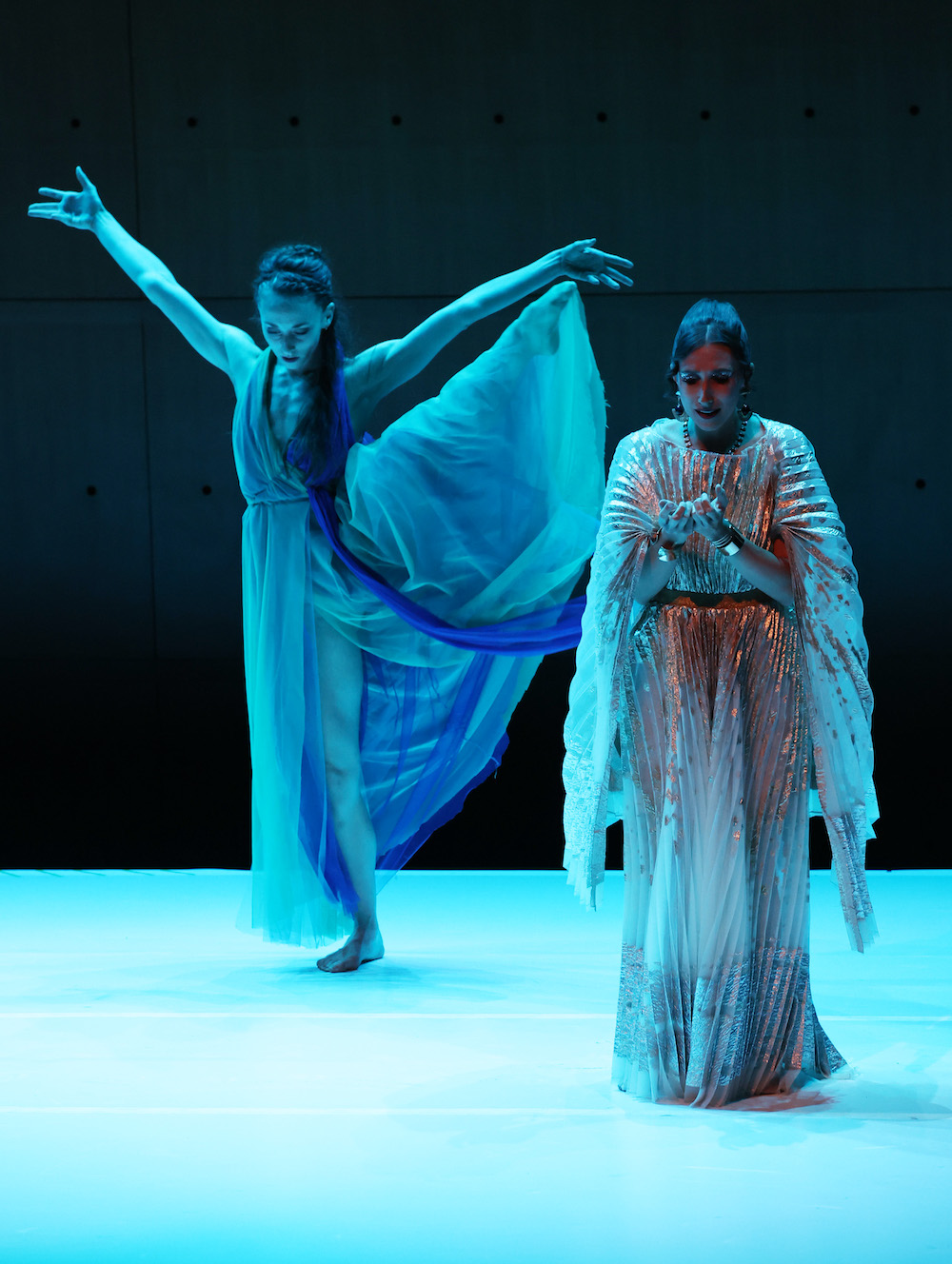 Photo Credit: Phillip Faraone/Getty Images for Segerstrom Center for the Arts In honor of Isamu Noguchi and Martha Graham's decades-long creative partnership, the performance begins in the Noguchi Garden with a series of dance rituals performed by members of the Martha Graham Dance Company who were embedded in the audience they were performing for. The audience was then led to the Samueli Theater for a sumptuous meal including asparagus salad, duck confit, and Laderach Chocolates while seated alongside the performers at elaborate banquet tables as the drama unfolded around them.
Photo Credit: CARLA RHEA The performance wove together new and existing choreography from Graham's celebrated repertoire with selections from Handel's opera and orchestral works and texts from Aeschylus' The Oresteia. The cast featured renowned Polish countertenor Jakub Jósef Orliński and acclaimed American soprano Anna Schubert. A collaboration between Long Beach Opera and the Martha Graham Dance Company, The Feast was presented in partnership with Elizabeth Segerstrom and the Henry T. & Elizabeth Segerstrom Foundation. The Feast was co-created by James Darrah, Long Beach Opera's Artistic Director of Chief Creative Officer, and Janet Eilber, Artistic Director of the Martha Graham Dance Company. Andrew McIntosh was the Musical Director. VIP Guests included Segerstrom Center Board Chair Jane Fujishige Yada; Kira Perov, Executive Director of Bill Viola Studios; LA Opera President and CEO Christopher Koelsch; West End playwright Ian Kelly; Charles Letourneau, co-founder of Festival Napa Valley; Gloria Brandes; George & Terry Schreyer; Mark & Jaynine Warner, Richard & Lisa Merage; Valerie Sobel; and film directors Justin Kelly and Dan Savage.
Photo Credit: Lauren Hillary
Subscribe to discover the best kept secrets in your city