The 7th Annual Innovation Awards Kick-Off Reception hosted by Nicole Shelley Inc. was held at The Collection featuring Maserati. The evening consisted of a coterie of Miami's most prominent female moguls and change makers in industries such as law, finance, real estate, government affairs, philanthropy, media, healthcare, and more.
"With Miami's ever-evolving brand which grew from being synonymous with retirement and fun in the sun, to the influx of hedge funds, law firms, technology companies, unprecedented real estate investment, large industry corporations, major world events, and more, we thought it fitting to highlight some of Miami's female innovators in for 2023. At the pinnacle of this list was our very own Honorable Katherine Fernandez Rundle, State Attorney, Eleventh Judicial Court of Florida. There was no other recipient that we could think of more befitting of the honor of receiving the Lifetime Achievement for this year," says Nicole Shelley Greenidge Prattico, Founder of Innovation Awards, which has quickly become prestigious and coveted.
From its inception in 2017, The International Women's Day Innovation Awards have been rooted in recognizing not only female moguls but women who have a consistently proven and unwavering track record of integrity and commitment to their respective industries. These women represent millions of consumers, insurmountable innovation, equality, diversity, and inclusion in their respective industries," said Nicole Shelley Greenidge Prattico.
"We honor incredible women at the beginning of the year and the end of the year with both our Innovation Awards and Whealth and Innovation, the latter of which is slated for November 2023.
Additionally important are our strategic partnerships with some of the best brands and community industry leaders who support innovation and women such as Saks Fifth Avenue, The Collection, One Sotheby's International Realty, Kaufman Rossin, and the Carillon Miami Wellness Resort."
Honorees and invited guests were treated to fabulous Maserati test drives and one lucky winner took home a weekend loaner.
Among the IWDIA 2023 honorees were Maria Toledo, Dr. Yvonne Johnson-Phillips, Loreen Chant, Julie Neitzel, Melanie Dickinson, Yolanda Cash Jackson, Connie Kinnard, Dr. Edith Shiro, Symeria Hudson, Alix Lebec, Carolina García Jayaram, Yolanda Pérez, Dr. Erin Kobetz, Michelle Abbs, Marianne Halvorsen, Christine Perrin Stocco, and Cindy Bromberg.
Awards were presented that evening to Julie Neitzel, Michelle Abbs, and Katherine Fernandez Rundle who received the Lifetime Achievement Award for her outstanding service in government affairs and philanthropy. The Master of Ceremony was none other than the Former Commissioner of Aventura Gladys Mezrahi alongside Ramona Messore. A portion of proceeds supported the Power of the Heels along with Web 3 Equity and Boss Talks.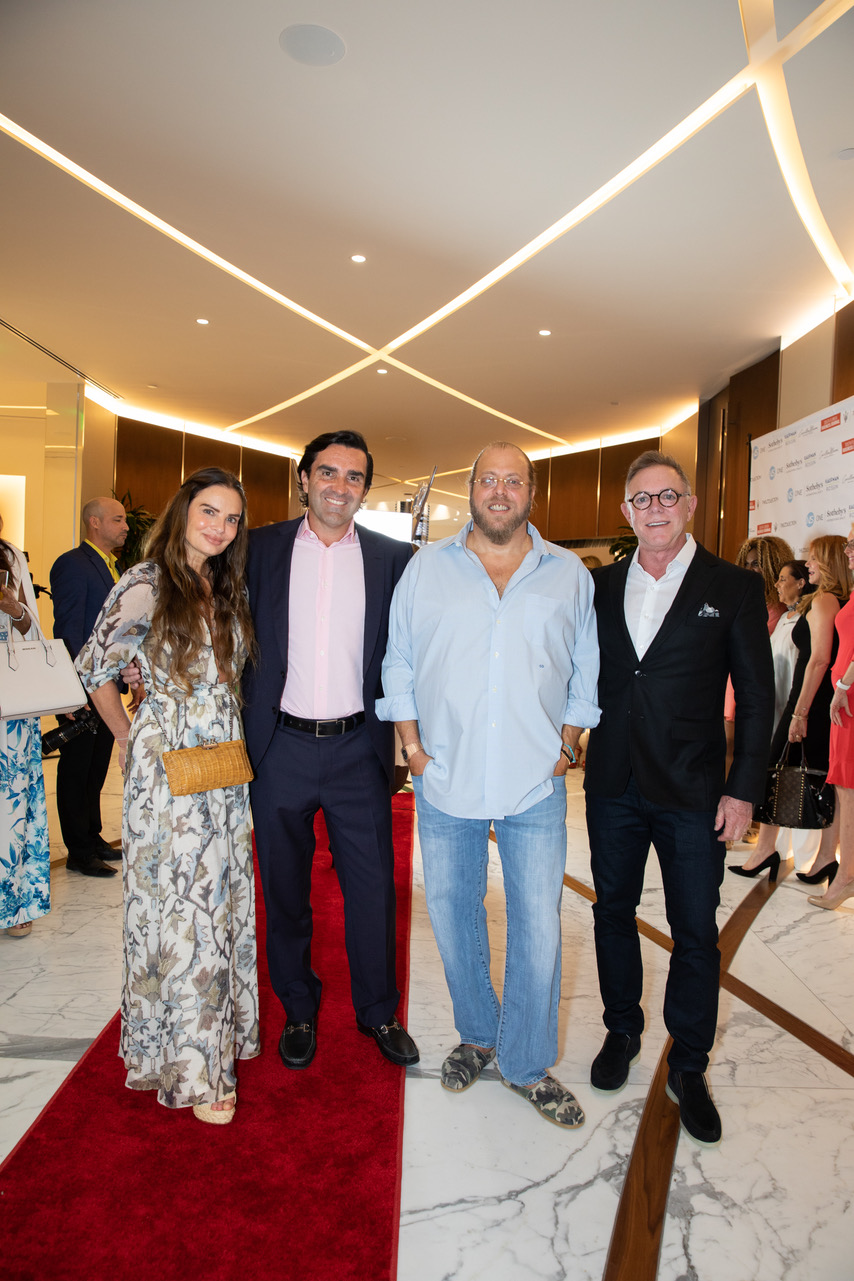 Subscribe to discover the best kept secrets in your city