Photo Credit: Lululemon
In Silicon Valley, tech has infiltrated every industry, from fashion to food, and now even the retail fitness world. Case in point: Lululemon's newly expanded and renovated shop at Santana Row. The luxe outdoor shopping mall is now home to the first ever Lululemon Show Room concept. Digital screens play an essential part in the boutique's transformation. An oversized brand screen is a focal point of the store. It displays videos that tell stories about Lululemon's latest products and allows Lulu lovers to see the gear in motion.
Photo Credit: Lululemon
Other tech-inspired elements include a digital mirror where guests can discover events, workouts, and product. With a quick tap, you can view the store's product inventory or find a great running route that is near the shop. Hoping to harness the local fitness community as a powerful retail tool, Lululemon has created content tied to South Bay athletes and fitness studios. Powerful projection tools wrap beautiful animations over the brand's best-selling gear. The images showcase the product in a new light and highlight unique design details like reflective fabric, water repellency, or hidden pockets.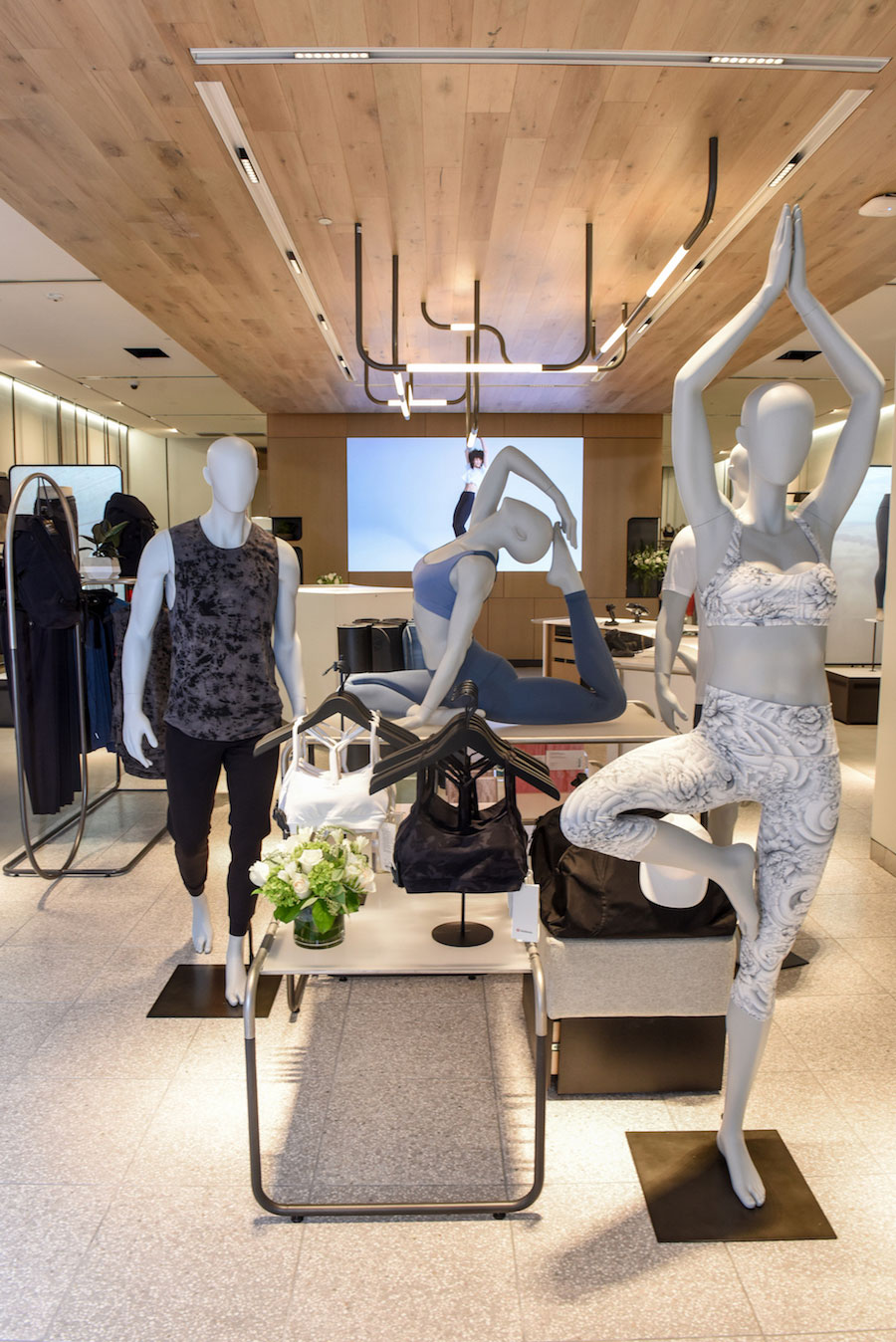 Photo Credit: Lululemon
The store has a rotating selection of clothing that is only available on Lululemon's website. If you've been eyeing that blue marble-print sports bra that's sold online only, but don't know how it will fit, now you can try it on in the store before purchasing it. Like it? The bra will be delivered to your home with no extra charge. To encourage Lulu fans to come back often, new leggings, hoodies, shorts, and more will appear in store every four to six weeks.
Photo Credit: Lululemon
Lululemon's Vancouver-based future retail operations team, which oversaw the project, also enhanced the check-out experience. Guests can now purchase their clothing from the fitting room. The boutique serves as a testing ground for Lululemon—if the user experience is popular and successful, the tech elements may roll out at other retail stores throughout the nation.
Photo Credit: Lululemon
Subscribe to discover the best kept secrets in your city