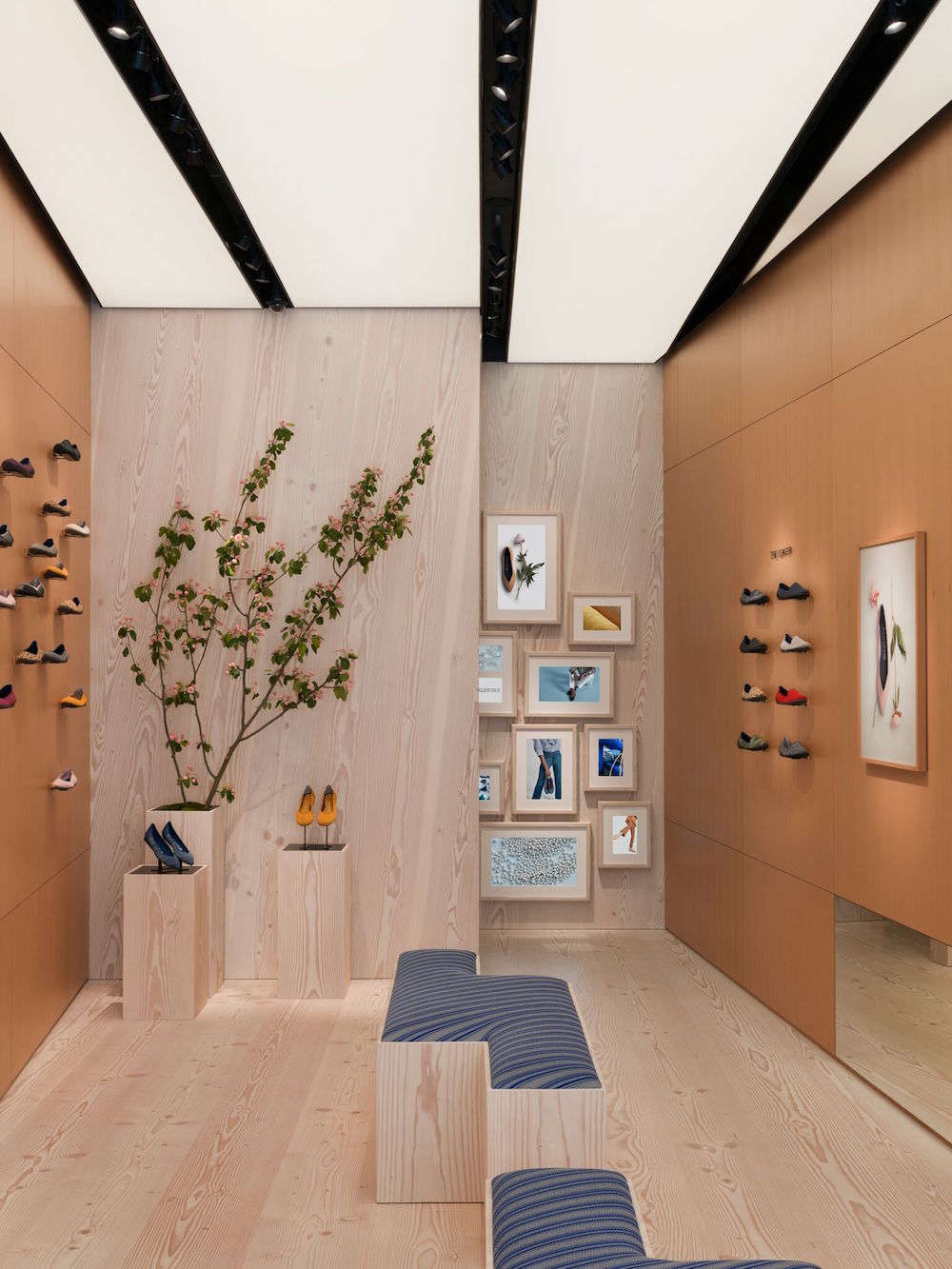 Blu Kicks. Freda Salvador. Allbirds. Birdies. In the past couple of years, San Francisco has become a hot spot for artisanal shoe makers. Rothy's is the latest brand to join the list of locally made alternative shoes. Founded in 2016 by Stephen P. Hawthornthwaite and W. Roth Martin, Rothy's specializes in stylish, comfortable, and sustainable women's footwear. Think colorful pointy-toed flats and printed loafers made from recycled plastic bottles. Yesterday, the two-year-old brand opened its first boutique on Fillmore Street in Pacific Heights.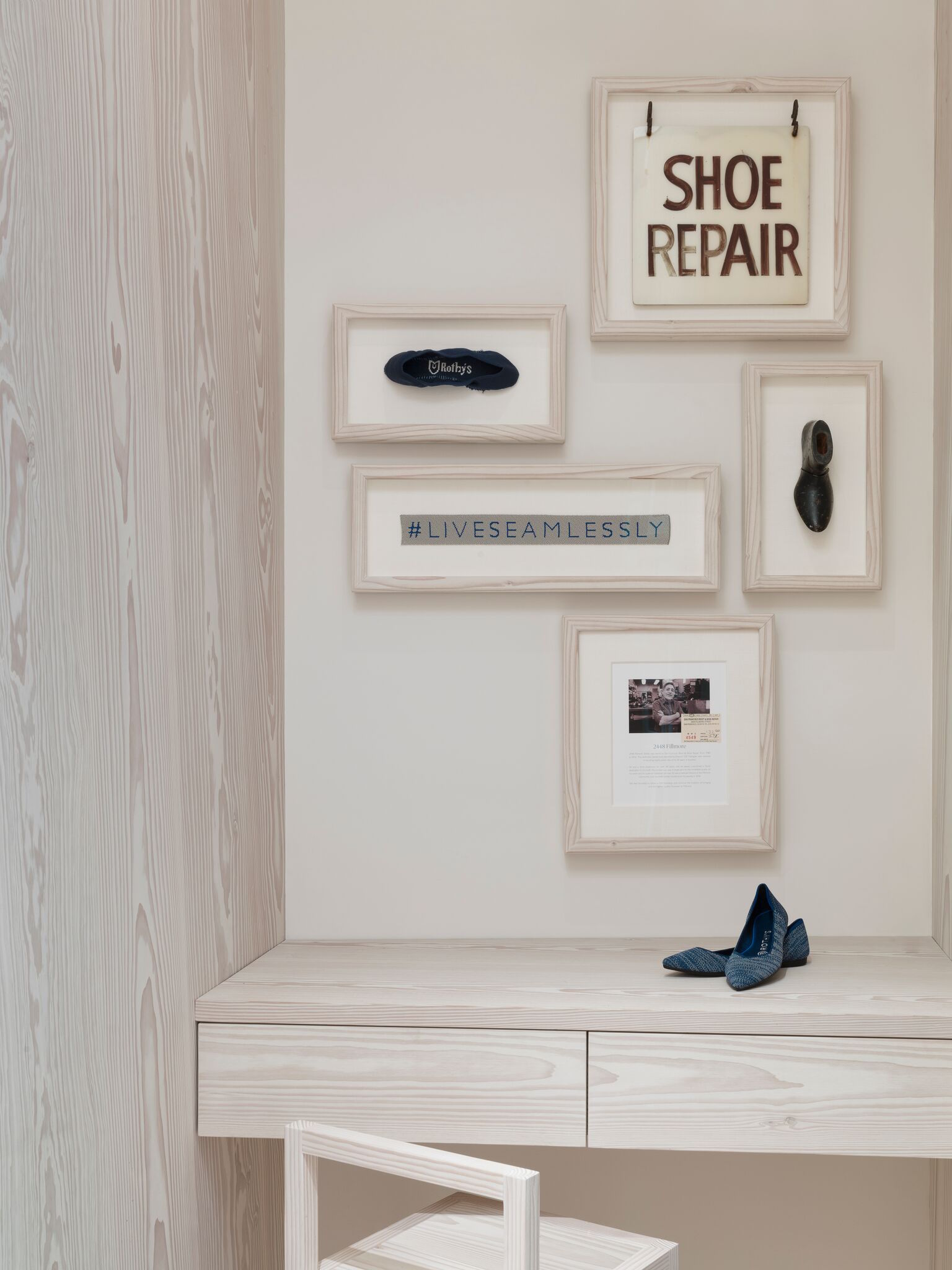 "Well this is fun because this is an old cobbler shop," W. Roth Martin explained to Haute Living late last week at the storefront. "The space is fascinating given its history." The small 600-square foot space was home to the San Francisco Boot & Shoe Repair from 1980 until 2016. Martin used to get his shoes repaired at the store, so there is a sense of coming full circle for the brand. The former shop's shoe repair sign has been lovingly restored, and Martin and his team worked with the previous owner's family to showcase old photos of the cobbler.
Rothy's store was designed by Steven Volpe and MEM Architecture and features walls and floors that appear seamless. Clean wood, seating stations made from the same material as the shoes, and magnetic fixtures are featured throughout. All of Rothy's shoes are available at the boutique, and there are a couple of pairs specially made for Fillmore Street. "Three special shoes are unique to the San Francisco store," Erin Dempsey Lowenberg, Rothy's creative director said at the shop. "It's a little embroidering of a heart and the letters SF for San Francisco. It comes in a flat, a point, and a loafer."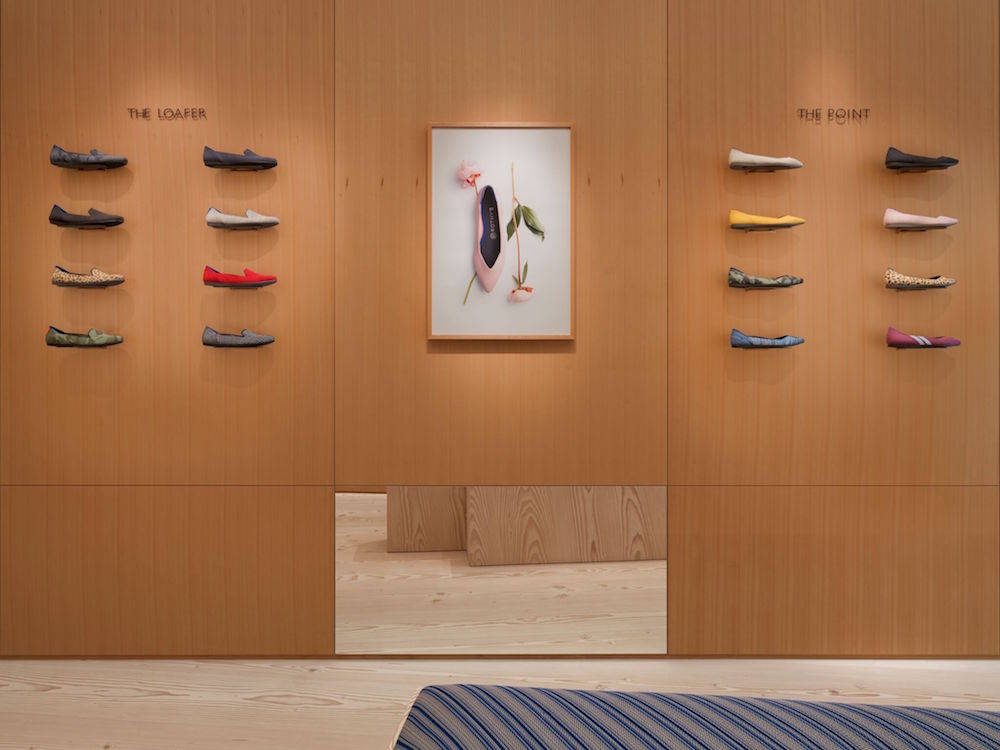 Although practical, the shoes have developed a cult-like following, especially among the Bay Area's tech set. Unlike fashion capitals, say New York or Milan, SF is a place where innovative fashion flourishes. "It's a fun community where we've got a lot of energy around the ideas that a brand can be sustainable and designed in a very new modern technological way," Dempsey Lowenberg says. The Rothy's team is anticipating that the store will further connect them to their vast client base and allow them to get better in tune with what the Rothy's wearer craves.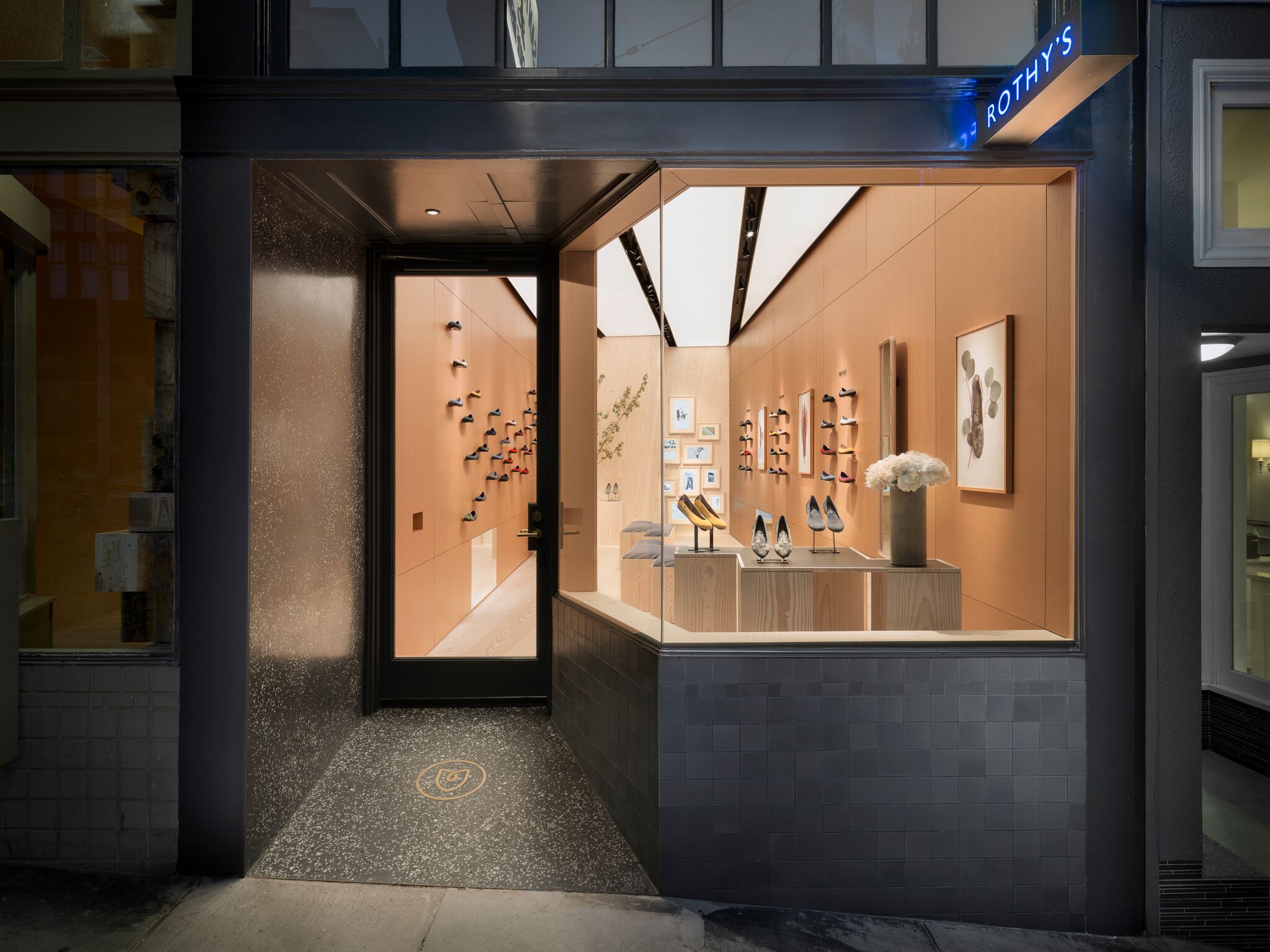 "It's great to have somewhere to come, try the shoes on, and leave with a pair of shoes. We want to meet our customers and hear what they like and don't like, and adjust, react and pivot," Dempsey Lowenberg says. "We want our shoes to be beautiful and timeless and done in a way that's modern and chic and can be worn for a lot of different occasions throughout the day." It's safe to say mission accomplished.
Subscribe to discover the best kept secrets in your city