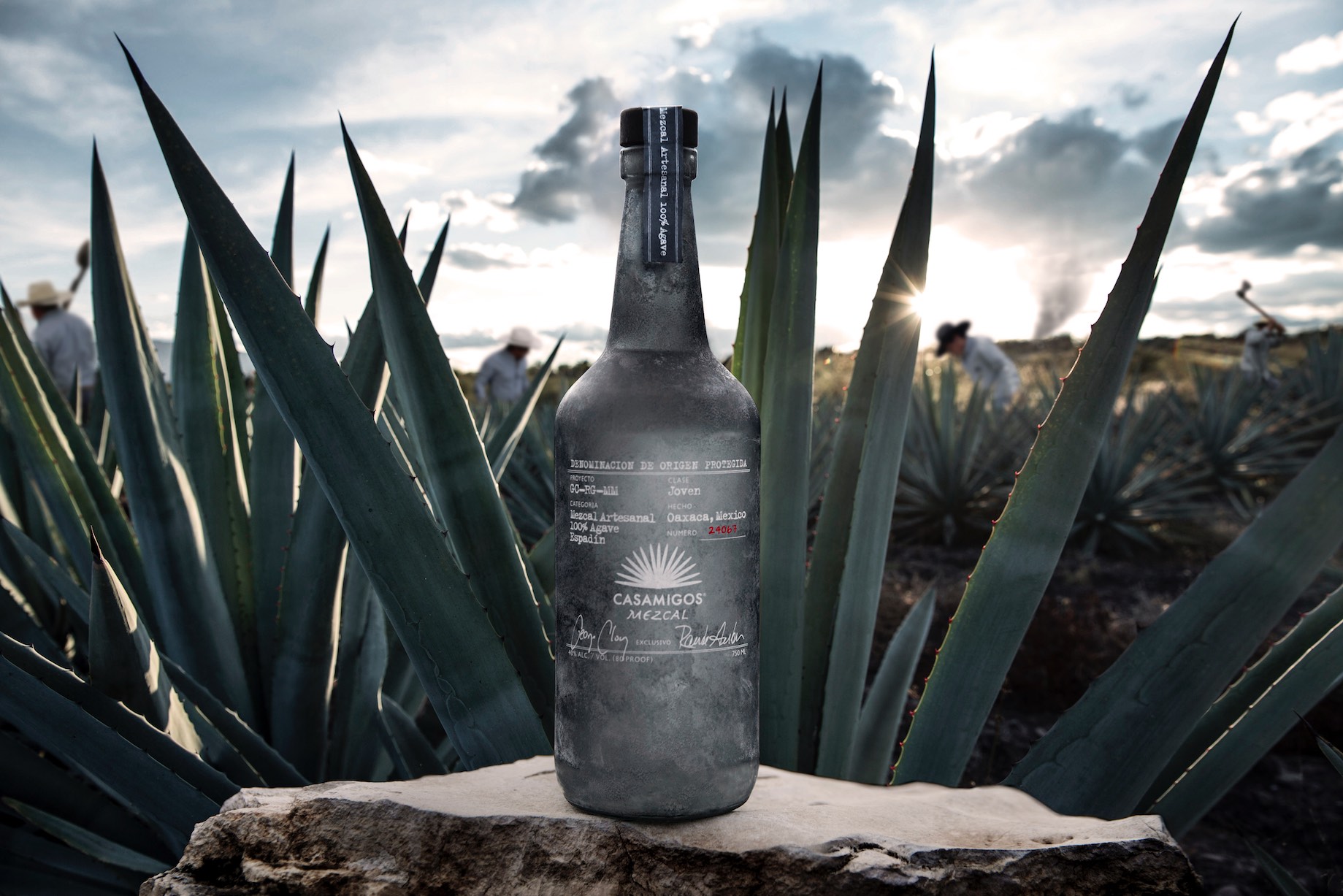 Photo Credit: Casamigos
Casamigos, created by George Clooney, Rande Gerber and Mike Meldman, quickly made a name for itself as one of the top tequila brands in the spirits industry from its inception with its smooth taste, attractive branding and large celebrity following. The tequila particularly caught headlines when it proved it was just that good when global spirits house Diageo purchased the brand last year for a whopping $1 billion deal.
Now, the group has decided to expand the ever-growing portfolio of their "House of Friends" by introducing Casamigos Mezcal. The addition makes sense, with mezcal emerging as one of the hottest spirit trends around the world with its smoky tequila taste that lends itself to a variety of tasty cocktails. But what makes this particular mezcal stand out from others on the market? We went straight to the source.
"There's nothing like it on the market," said Clooney and Gerber. "We've created a mezcal that is as good as our tequila. Casamigos Mezcal is uniquely smooth, easy to drink and smoked to perfection."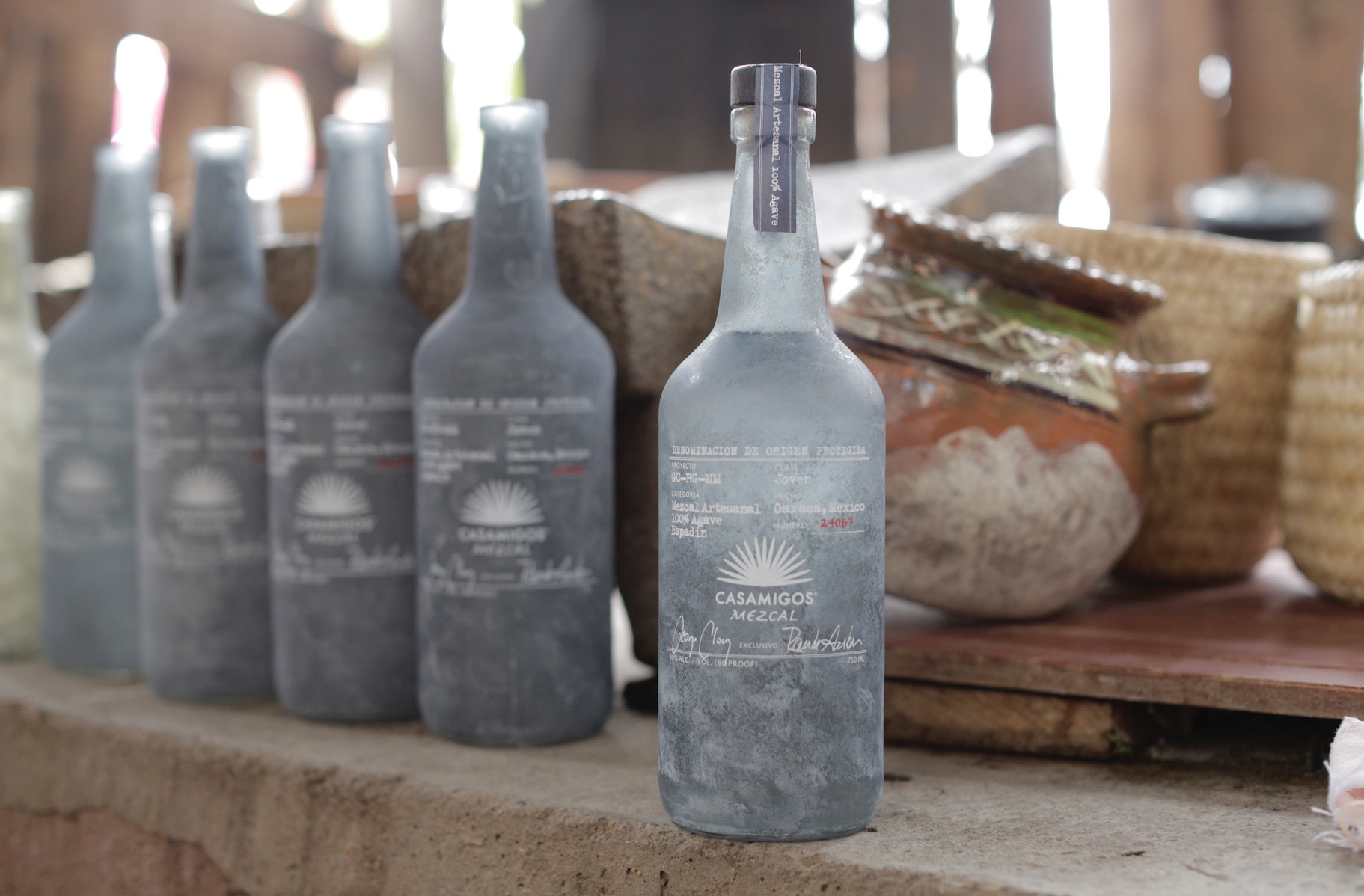 Photo Credit: Casamigos
Here, we find out more from co-creator Rande Gerber on why Casamigos Mezcal is the next hot spirit on the market:
HL: What inspired you to add mezcal to the existing Casamigos family?
RG: Just as we made our tequila, we wanted to create a mezcal that we want to drink. Smooth with no burn and smoked to perfection. One we are proud to share with our friends. We're really excited about the launch and for people to finally get the chance to drink it.
HL: How did you find the family that produces the Casamigos Mezcal? Did you do a tour of towns in Mexico as you did with tequila in Jalisco?
RG: While initially tasting different tequilas and mezcals, we were given many samples to try. When we tried this, we knew immediately it had to be ours.
HL: Neither of you were avid mezcal drinkers before, what changed your mind about the spirit?
RG: I'm usually not a fan of smoky flavors, but after tasting our Mezcal, I knew we had something very special. Casamigos Mezcal is the perfect balance of smoky and after one sip, my mind was changed. It's incredibly unique.
HL: What mixes best with mezcal?
RG: Some flavors that mix well with mezcal include an array of spices, orange, pepper, basil and fresh lime juice. We also enjoy cocktails that use both our Casamigos Tequila and Casamigos Mezcal.
HL: Regarding the bottle design, what was the inspiration, and why did you want it to have a rough yet personal feel?
RG: When I think of mezcal, I think of rough and smoky with an edge to it. I wanted our bottle to have the personality of the family who makes our Mezcal. It's authentic, hand-made, uniquely textured, smoky, edgy and changes as it gets passed around. I have a feeling these bottles won't be thrown away after they are finished.
Subscribe to discover the best kept secrets in your city