Not since Angelina Jolie and Brad Pitt has the wine world been so exciting. The duo reinvented rose with their boutique bottles of Miraval, essentially opening the door for a crew of new celebrity-turned-winemakers. From rock stars to royalty, celebrities all over the globe are stomping grapes these days, and we've got our glasses ready for these celebrity wines.
After all, who can turn down a glass of Lisa Vanderpump's Rose?
Photo Credit: Diving into Hampton Water
East Coast native Jon Bon Jovi likes to spend the summers in the Hamptons, natch. And when in Rome, well, you drink rose. The rocker was drinking so much of it that he and his son decided to make their own. Partnering with award-winning French winemaker Gérard Bertrand, he created an easy-to-drink rose that reflects the lazy days of summer day drinking and the  "bon vivant"  lifestyle that is Hampton living. Jon's son, Jesse Bongiovi, came up with the name. "Creating this wine with Gérard was just as creative as collaborating with another songwriter, Gérard uses his talents and wine knowledge just like a gifted musician," said Bon Jovi in a statement. "And working with my son on this has been an amazing experience."
Wine:
Windsor Vineyard English Quality Sparkling Wine
While her grand kids were having babies and courting Megan Markle, Queen Elizabeth was busy tending to her own personal vineyard. Food & Wine explains that in 2011, "the U.K.'s largest wine retailer, Laithwaite's, was given permission to plant a vineyard at Windsor Great Park, a Royal Park not far from the Queen's well-known residence, Windsor Castle."
That vineyard gave birth to the first batch of Windsor Vineyard English Quality Sparkling Wine in 2013. Winemakers will tell you that those grapes were way too young to produce quality wine, but trust us, anyone who got their hands on this bottle isn't opening it any time soon. The queen's first vintage will equal big bucks one day. Fear  not, more quality wine is coming. The Queen has planted a robust combination of Champagne varietals, including Chardonnay, Pinot Noir, and Pinot Meunier, all of which will be turned into wine in about seven years or so. The next bottling of sparkling wine is available for preorder now at British retailer Laithwaites.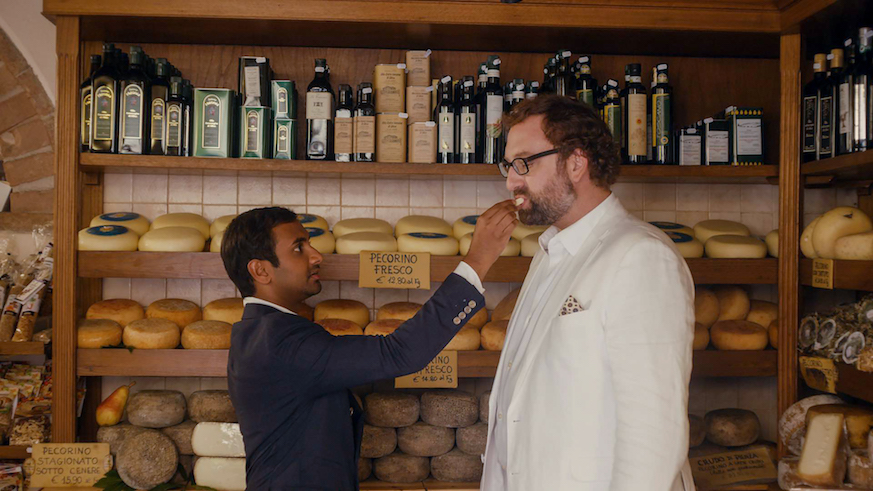 It's always cool when a celebrity is somewhat similar to the character he or she plays on TV. Azis Ansari's Master of None sidekick Eric Wareheim plays a funny foodie on TV, and in real life Wareheim delivers. He created Las Jaras Wine,  a small production winery out of California that focuses on "having fun and the serious business of perfect food pairing." There's a rose, a Cab Sauv and a few blends, but more to come, along with a wine club. The labels are all designed by his friends, who happen to be well known artists.
Photo Credit: Ferguson Crest
Celebrity Winemaker: Fergie
Fergie felt the need to do something family-focused and since her dad was a farmer for fun, she decided he was the best partner to make with with. Their Crest Club members get four bottles of their personally selected wines twice a year. This season it included a bottle of the 2011 Fergalicious, a blend of Syrah, Merlot, Grenache and Cabernet Sauvignon that the winemaker describes as woody and flashy with notes of red fruit, blueberry, cherry and a hint of chocolate.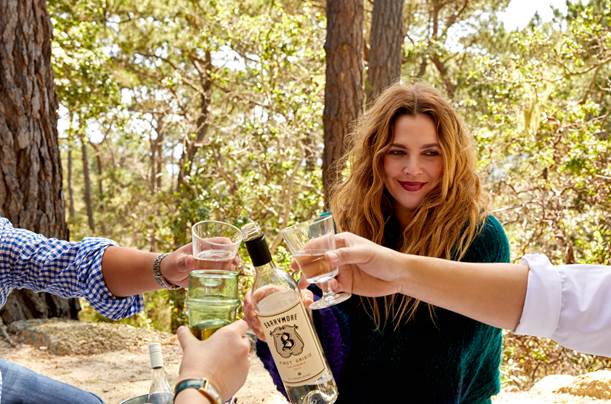 For Barrymore Wines, Drew Barrymore partnered with Jess Jackson's Jackson Family Wines. Barrymore Wines falls under its Carmel Road label, whose vineyards are located in Southern Monterey County, to produce three varietals: Pinot Noir – called Drew's Blend – a Pinot Grigio and a Noir Rose with Carmel Road winemaker, Kris Kato.
Photo Credit: LVE: Legend Vineyard Exclusive
Celebrity Winemaker: John Legend
With a foodie wife like Chrissy Teigen, it seems a no-brainer that John Legend would wind up making wine. Together with Napa Valley's famed Raymond Vineyards, he created LVE- which in 2016 was awarded Wine Enthusiast's first-ever Wine Star Award for Wine and Culture. Legend explains that LVE was a longtime dream of his.
"Legend Vineyard Exclusive was a dream long in the making. I personally love wine and I know that my fans love to enjoy my music with wine. When I began to create the LVE Collection, I wanted something soulful, elegant, complex and seductive. It's so exciting for me to share with friends, family and fans the exceptional moment that connects music with the palate, where wine intersects with harmony to create the ultimate mood and moment of celebration. Together, wine and music, paired with loved ones, can transcend an ordinary moment to create a resplendent one. Our goal is that LVE Collection wines do just that." LVE currently produces three wines: a 2015 Chardonnay, 2014 Cabernet Sauvignon and a red blend.
Photo Credit: Dreaming Tree
Celebrity Winemaker: Dave Matthews
As if a yearly tour wasn't enough work, Dave Matthews busies himself with making wine. Actually, he has been busy at wine making for the past 18 years. Started in 2000, Blenheim Vineyards is set in Charlottesville, Virginia and was designed to have minimal impact on the environment. In the winter, the lights are only turned on once it gets dark outside and the tasting room benefits from passive solar heating throughout the day as well. They are currently producing three reds and one white wine – one being a limited release called "Painted" featuring bottle labels Matthews designs himself. Dave also created Dreaming Tree Wines with Steve Reeder in Sonoma, CA.
Photo Credit: Wade Cellars
Celebrity Winemaker: Dwyane Wade
Dwayne Wade credits his lavish lifestyle with his love of wine. In fact, the brand says, "Dwyane's love of the of the great wines of Napa Valley was fueled by the food and wine he enjoyed with his teammates Chris Bosh and Lebron James. Their friendship and mutual love of great wine sparked a passion in Dwyane. Two years ago, he decided to follow his heart and make a great wine of his own." That wine is D Wade Cellars which released three wines in 2017 from their 2014 vintages.
Photo Credit: Vanilla Puddin
Celebrity Winemaker: Gabrielle Union
Wade's wife wanted in on the wine game so she went after her own grapes. Vanilla Puddin is her interpretation of California Chardonnay, which she creates in conjunction with JaM Cellars. Chardonnay is Gabrielle's favorite type of wine so it was only natural that they start with that, "Vanilla Puddin Chardonnay has characteristics of pears, light French oak, white chocolate with dollops of vanilla, the perfect wine to make any day a special occasion."
Subscribe to discover the best kept secrets in your city