Photo Credit: Napa Valley Film Festival
With its world-class wineries, internationally-acclaimed restaurants, luxury lodging accommodations and gorgeous Northern California landscape, it was only a matter of time before Napa would attract the top talent in Hollywood. After all, one of the most iconic movie lines ever is, "If you build it, he will come." So it's no surprise that the Napa Valley Film Festival (NVFF), set to take place between November 8 and 12 this year, has become a bonafide, celebrity-driven film extravaganza.
Over the past six years, co-founders Brenda and Marc Lhormer have built up the five-day, small-town event to be on par with longstanding greats like Sundance and Toronto. But what these other festivals don't have is Napa's food and wine swagger—in fact, the bubbly that's being poured is nearly as important as the movies that are being screened. While every year has been memorable, NVFF's seventh promises to be bigger and better than ever. Here, Haute Living shares a preview of Hollywood's wine country takeover for 2017.
Photo Credit: Napa Valley Film Festival
The Stars
Part of the annual festival involves awarding a small handful of celebrities with special tributes. This November, honorees include director Nancy Meyers (Legendary Filmmaker Award), as well as actors Michael Shannon (Trailblazer Tribute), Michael Stuhlbarg (Spotlight Tribute), Tessa Thompson (Trailblazer Tribute) and couple Nikki Reed and Ian Somerhalder (Jameson Animal Rescue Ranch Humanitarian Tribute). Each of them will be spotlighted at the Celebrity Tribute event on Thursday, November 9 at Yountville's Lincoln Theater and take the stage for an intimate conversation in front of the crowd with Access Hollywood's Natalie Morales, the evening's host.
Funnyman Will Ferrell will also receive the Maverick Actor Tribute honor in a dedicated ceremony and screening of his 2006 flick Stranger Than Fiction on Friday, November 10. Instead of highlighting Hollywood's hot young stars at the Celebrity Tribute, as the NVFF has done for the past six festivals, this year will feature the first annual Rising Star Showcase on Saturday, November 11, with up-and-comers Ana de Armas, Odeya Rush, Austin Stowell, Gregg Sulkin, Analeigh Tipton, and Alex Wolff.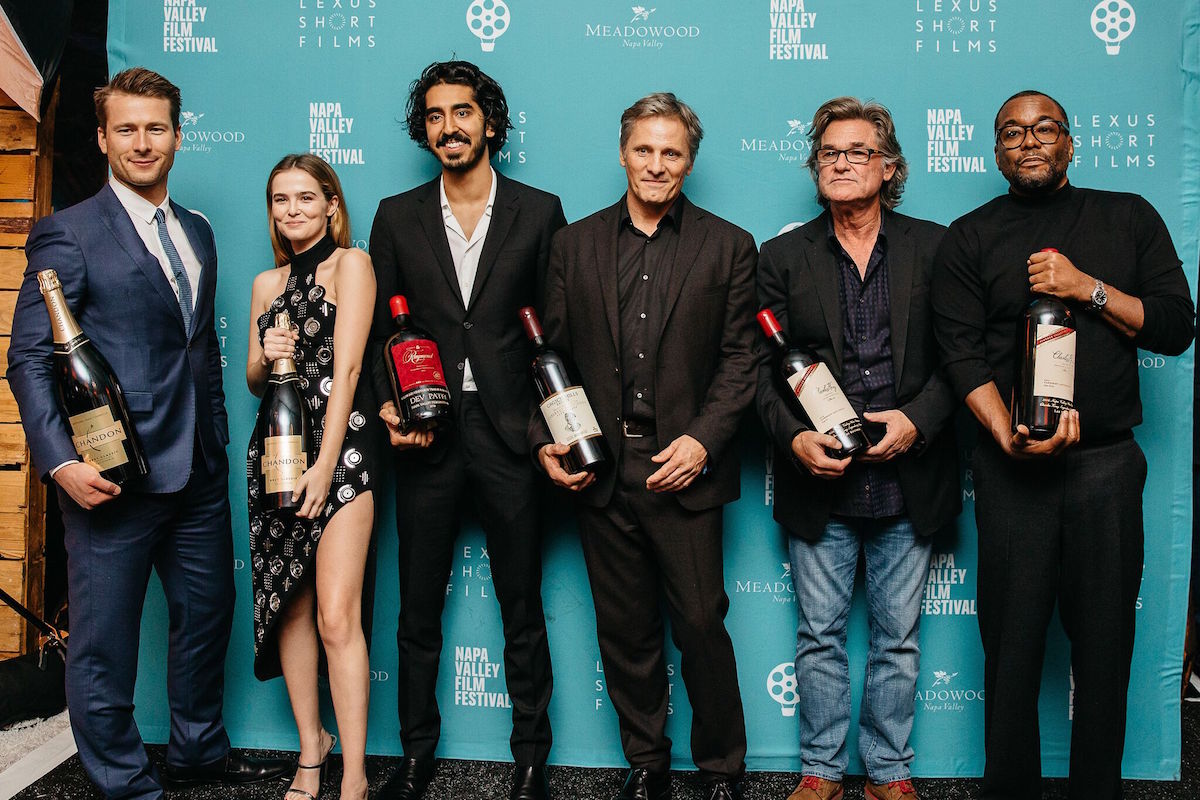 Photo Credit: Napa Valley Film Festival
A slew of other stars will be in Napa for the fun, promoting recent films or other passion projects—such as Dennis Quaid and The Sharks performing on Tuesday, November 7 at Blue Note Napa. Zoey Deutch, who was honored as a rising star at last year's event is returning as well—and bringing her family. Her mom, Back to the Future's Lea Thompson, will debut The Year of Spectacular Men, a film she directed and starred in alongside Zoey and Madelyn Deutch, Zoey's older sister. Some more stars scheduled to appear at the 2017 NVFF include David Arquette, Lou Diamond Phillips, Thomas Middleditch, Haley Joel Osment, Jim Rash, Eric Stoltz and Elijah Wood.
The Films
Opening night on Wednesday, November 8 will feature The Upside to kick off the festival. Directed by Neil Berger and starring Bryan Cranston, Nicole Kidman and Kevin Hart, the dark comedy explores the unlikely relationship between an ex-con and a billionaire paraplegic. Additional films anticipated to show include I, Tonya, the story of Tonya Harding starring Allison Janney and Margot Robbie; Chappaquiddick, a look at the fatal 1969 car crash that derailed Ted Kennedy's political career with Jason Clarke and Ed Helms; and Call Me By Your Name, an unlikely love story set in 1983 Italy, directed by Luca Guadagnino.
The final film set to close out the NVFF is Molly's Game, the true story of Molly Bloom—the woman who ran the world's most exclusive high-stakes poker game. It stars Jessica Chastain in the namesake role, alongside Kevin Costner and Idris Elba, with Aaron Sorkin directing.
Photo Credit: Napa Valley Film Festival
The Food and Wine
Emmy-award winning television host and food-lover Jaymee Sire will appear at the festival, alongside screenings of many food and wine-centric films for the first time ever. NVFF has partnered with the CIA at Copia to bring 13 culinary-driven programs to festival goers—some of which will highlight movies like A Fine Line, a documentary about the struggles of female chefs in the male-dominated industry.
After the nightly screenings, there are decadent dining options to behold. The Thursday tribute ceremony will lead all A-listers and select ticket holders to Eleven Eleven Winery for a celebratory dinner. At this bacchanalia, the red carpet will be rolled out in the barrel room with champagne-pouring bartenders hanging from the ceiling. An eight-course meal, catered by the Estate Events by Meadowood, will follow.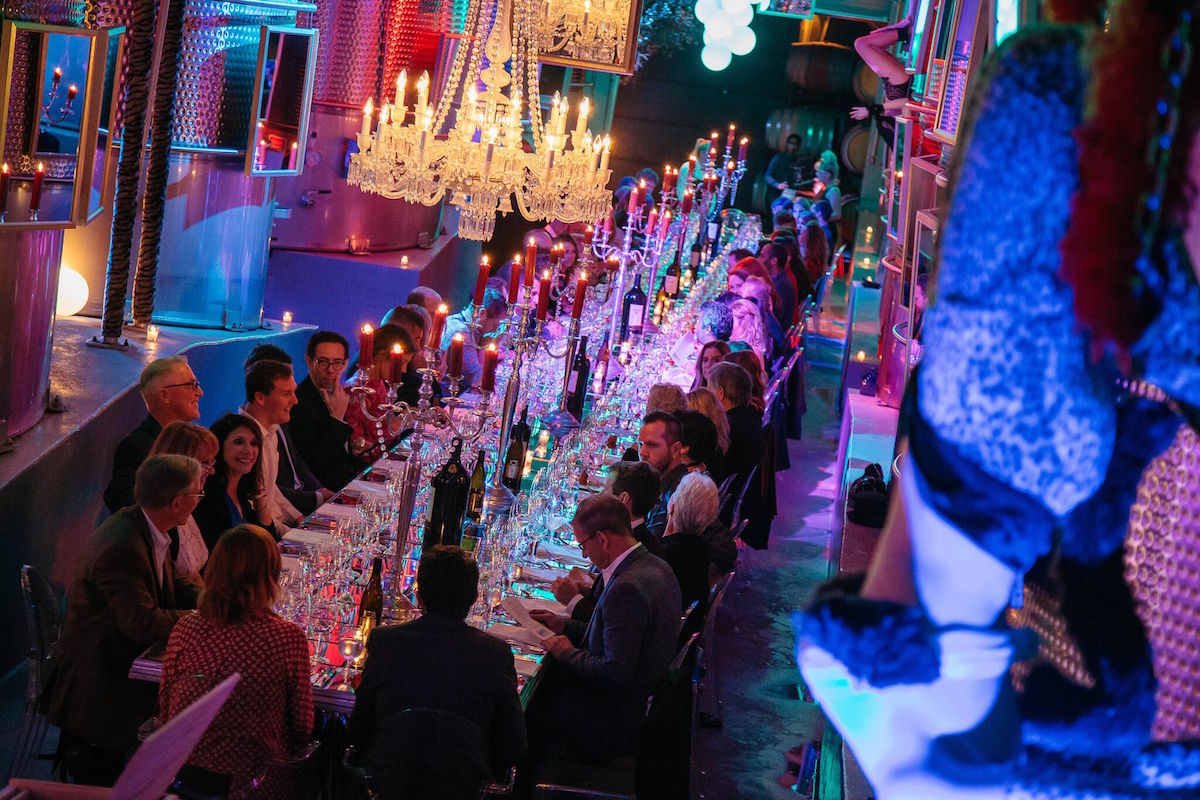 Photo Credit: Napa Valley Film FestivalThe next evening, 22 wineries—including Italics Winegrowers, Davis Estates, Raymond Vineyards and Tamber Bey Vineyards—will host lavish, invite-only, indulgent Vintner Circle dinners cooked by some of the Valley's most sought-after chefs. It's the perfect opportunity for filmmakers, patrons and winemakers to mingle, and in highly-coveted Napa locations no less (think wine caves, private cellars and iconic houses). But the most exclusive dinner is Friday's Movie Mogul event at Meadowood Napa Valley, which promises to be a meal unlike any other in terms of food, bottles and celebrities.
Naturally, wine is the common denominator of the NVFF—it can be found everywhere, from the theaters to the pop-up wine pavilions that dot the Valley. Festival goers can enjoy a slew of unparalleled pours from some of the region's best producers. Freemark Abbey, Materra | Cunat, and Jean-Charles Boisset will be sharing copious amounts of their lauded grape juice. Because what great festival in wine country would be dry?
Subscribe to discover the best kept secrets in your city