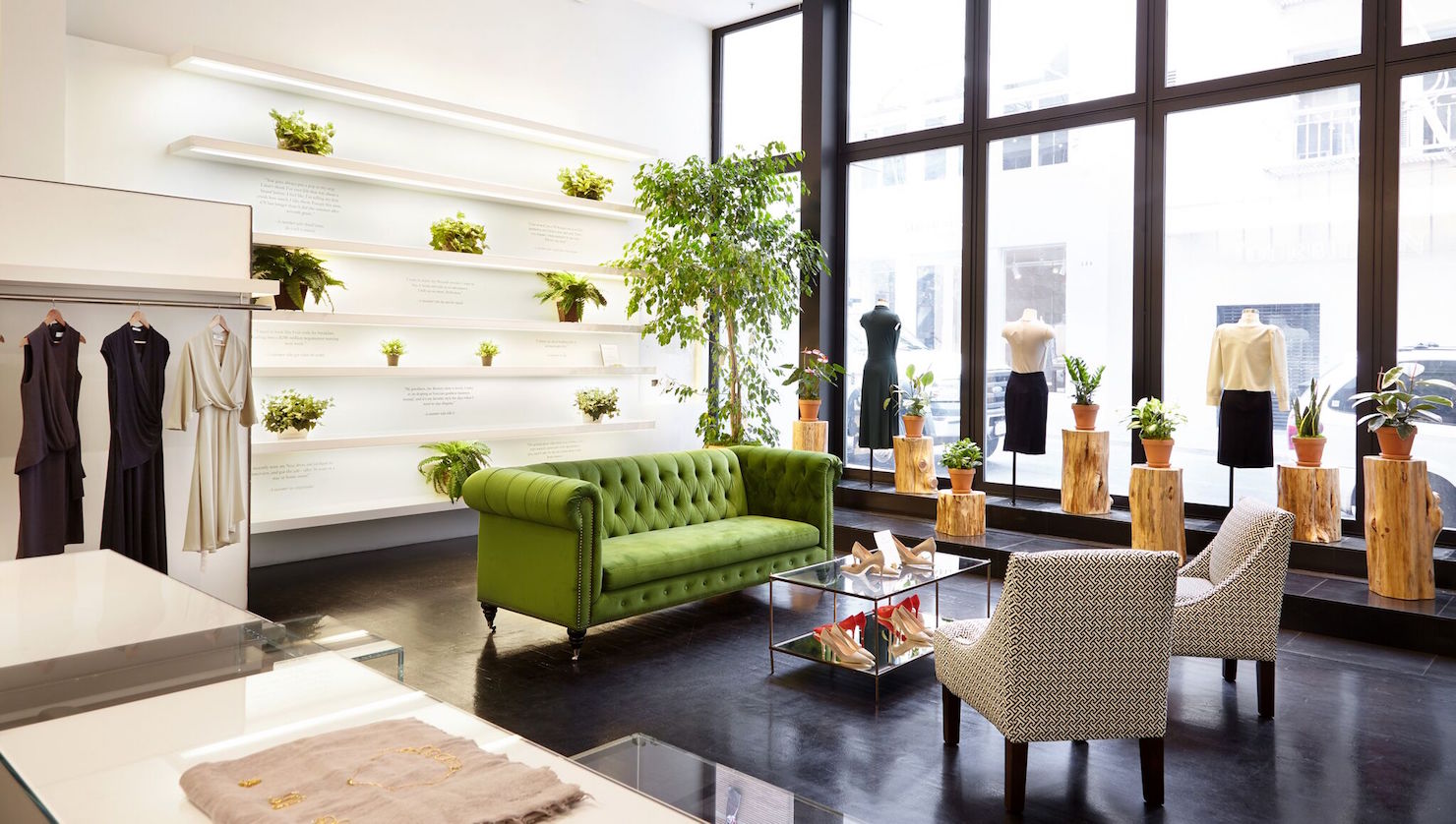 If you have better things to do than shop for sophisticated clothing to wear to work, get yourself downtown to Maiden Lane ASAP—specifically to the MM.LaFleur pop-up boutique in the old Marc Jacobs space. The New York-based brand is disrupting the way women shop for office essentials. Four years ago Sarah LaFleur was fed up with her lackluster closet filled with boring pantsuits. She set out to change the way women shop for workwear and MM.LaFleur was born. LaFleur tapped Miyako Nakamura, the former head designer of Zac Posen, to create a wardrobe of professional pieces that are elegant, machine-washable, travel-friendly, and versatile. LaFleur believes that the modern-day working girl needs a uniform that consists of 40 percent everyday clothing, 40 percent elevated clothing, and 20 percent show-stopping clothing. At MM.LaFleur you can shop for all three styles.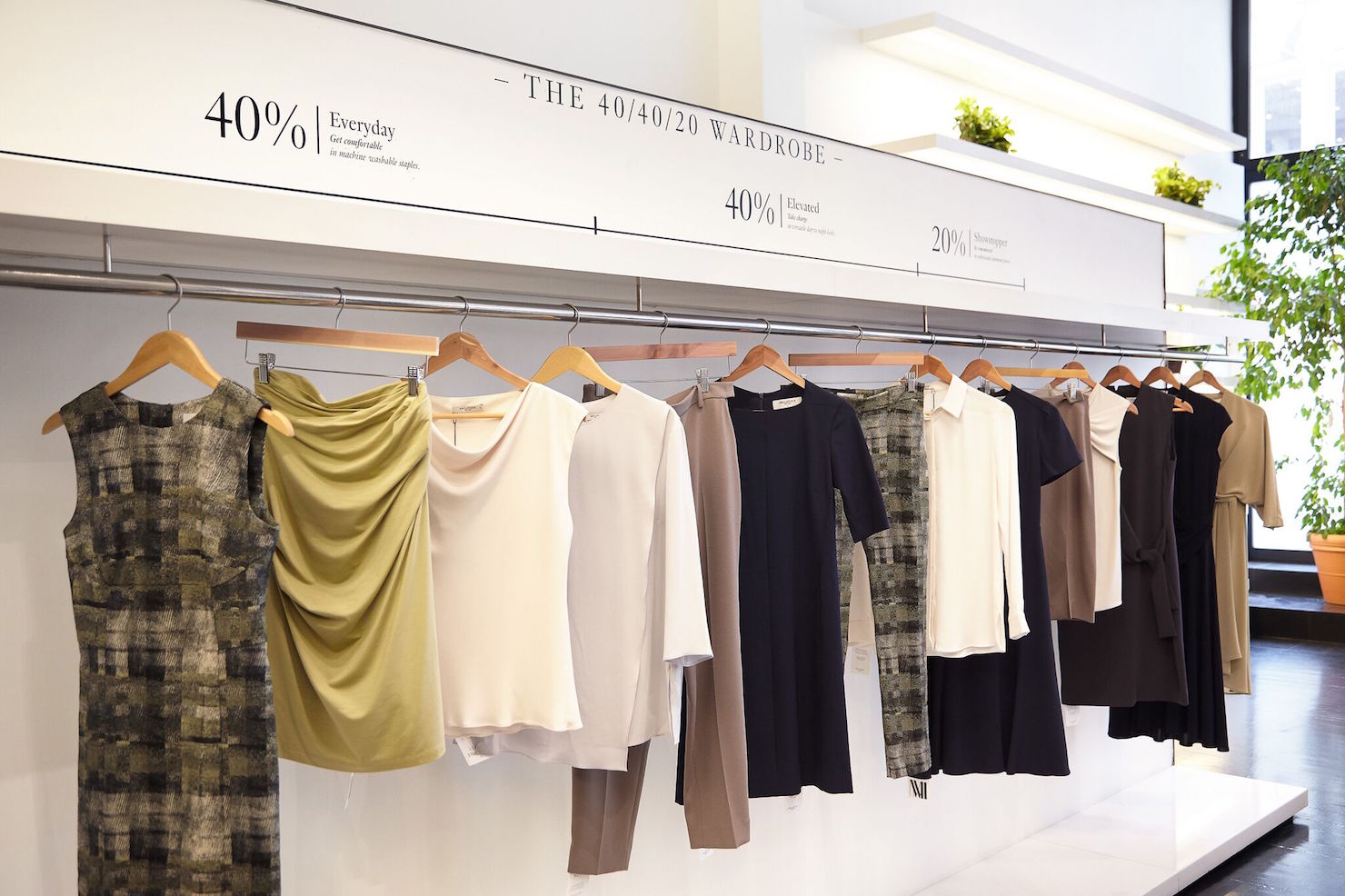 When visiting MM.LaFleur's showrooms or the pop-up in SF (which will be open through the end of the year), women are treated to a personalized shopping experience with a unique uniform the ultimate goal. Here's how it works: first you fill out an online questionnaire. The quick and easy survey consists of questions like 'what's your typical weekday dress code?' and answers such as 'business formal,' 'business casual,' or 'fashion-forward.' Each shopper is assigned a personal stylist who will curate pieces from the collection that fit your specific needs. If you're interviewing for a new job or have a position that requires you to speak often in public, the stylist will select looks that are ideal for these occasions. Head straight from work to events on many nights? Stylists have you covered here too.
Upon arrival at the storefront, the stylist will have pulled various dresses, pants, jackets, shirts, and skirts for you to try on. The one-on-one session lasts an hour long. You try things on and the personal shopper helps you style the pieces. If there is something that you love, it can be purchased in multiple colors. Fabrics are luxurious and the colors are on trend with the season. The cut of the clothing is sleek and elevated with proper tailoring to suck and shape problem areas.
Although the SF MM.LaFleur boutique is only temporary, it has a warm welcoming feeling and elegant atmosphere. A posh green velvet couch anchors the space and green plants add a natural component to the stellar space. It's a showroom, so the entire inventory of clothing is not on display, but select pieces that are new, limited edition, or final few hang elegantly on silver poles. The design team takes feedback seriously and if a certain pair of pants doesn't lay across the hips correctly or would be more practical with pockets, the pants will be remade—a 2.0 version of sorts—and marketed as new to MM.LaFleur's devoted and loyal following of females.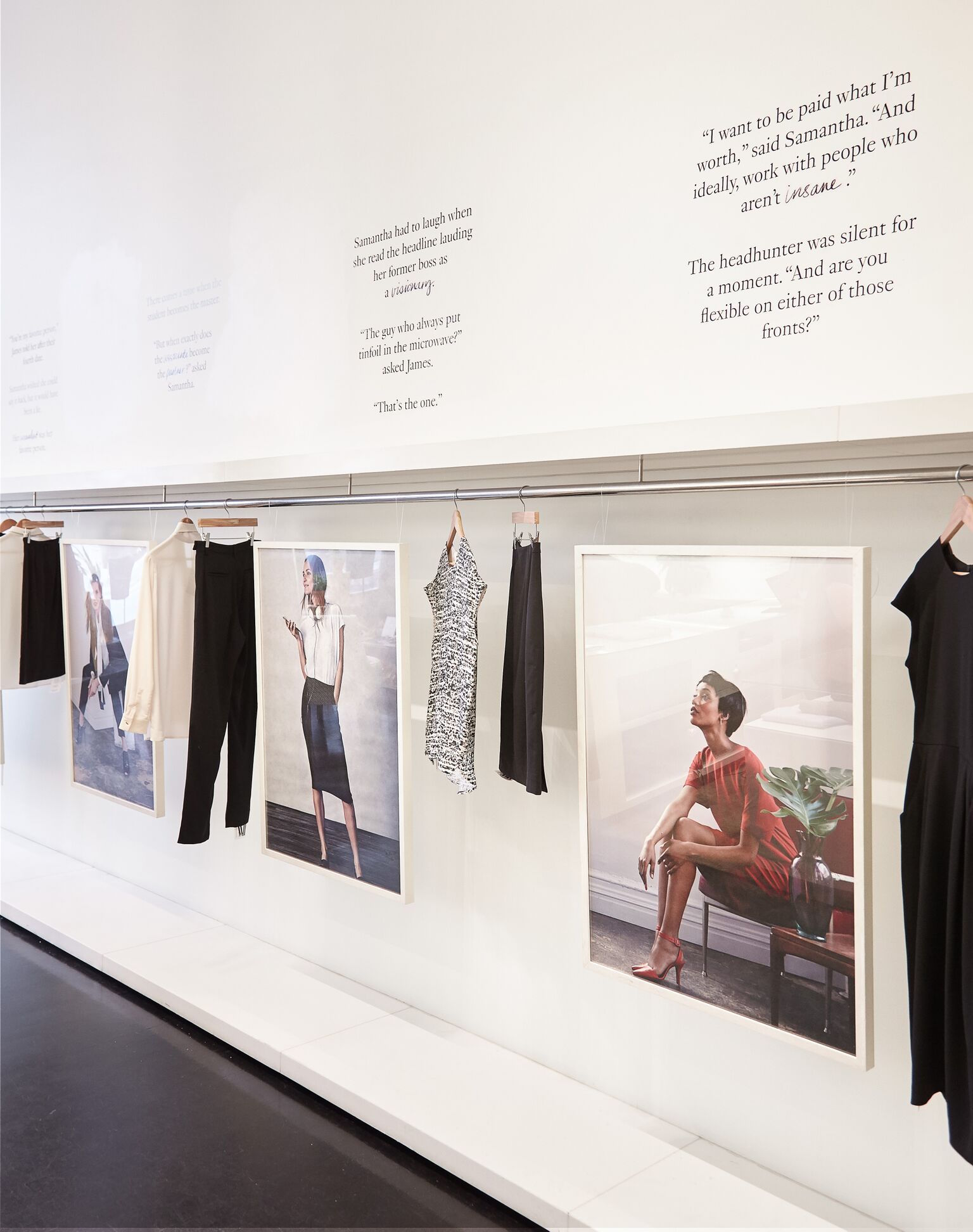 The current fall collection is inspired by the structure and polish of menswear with a fit meant to highlight a women's curves. A lot of careful thought is put into the details of the clothing, be it a gold button, interesting darting, or hidden elasticized waistband. For tech executives, digital advertisers, financial analysts, new media marketers—anyone who simply doesn't enjoy shopping, but works in a field that requires a polished professional look—MM.LaFleur is a no-brainer.
Visit the showroom soon or shop for the brand's signature bento boxes online.
Subscribe to discover the best kept secrets in your city