Photo Credit: Romain Maurice
Photography by Romain Maurice
Shot on location at Gran Paraiso Sales Center
For more than 35 years, real estate titan Jorge Pérez and his company, The Related Group, have been at the core of Miami's development industry, taking lead in revitalizing Miami to become the cosmopolitan city that it is today with each and every one of their projects. Committed to bettering the quality of life throughout the city and reimagining condominium development to incorporate state-of-the-art amenities, arts and cultural programming, The Related Group has paved the way, following the crash of 2008, to restore the city. With projects like Icon Brickell and IconBay, One Ocean, Apogee Beach, Millecento, Auberge Beach Residences & Spa Fort Lauderdale, SLS Brickell, Brickell Heights and more, as well as anticipated projects like the Paraiso District, Park Grove, SLS Lux and Residences by Armani/Casa, The Related Group has ensured that Miami is a safe bet for buyers, whether domestic or international with its competitive new condominium projects, each bringing in record-breaking sales with their unrivaled locations and amenities.
Never one to shy away from the impossible, The Related Group most recently took on the task of activating the Biscayne Line with a slew of luxe condominiums, popping up in a once-desolate area. The end goal is to activate a boardwalk that spans all the way from the Miami Design District to Downtown Miami along the bayfront walkway, creating a public space for Miami's residents to congregate and revitalize the area to be poised as one of Miami's most sought-after real estate destinations. The project is led by president of The Related Group's condo division, Carlos Rosso, as well as the ArquitectonicaGEO team that has been working for the past five years to make this ideation feasible. At the core of the activation is the impressive Paraiso District, composed of four towers along the Biscayne Bay, complete with endless amenities and one of the city's most high-profile buyer lists. To find out more about how The Related Group is positioning Miami to be one of the most coveted cities in the country, and about the group's upcoming projects, Haute Living sat down with condo kings Jorge Pérez and Carlos Rosso for an exclusive interview:
HL: Tell us how The Related Group has transformed Miami since the recession to today.
CR: I think that we have been very strategic in our way of adjusting to this new cycle. We've put a lot of emphasis on the diversity of the company with three different divisions: One is the condo division, an international division that I head; the second is the rental apartment division that Steve Patterson heads; and the third is the affordable housing division that Albert Milo heads. All three divisions are very active, and we've reorganized after learning in the past that with the ups and downs of the Miami real estate market, it's very important to have these three strong divisions, so when one slows down, the other can pick up. For example, when Miami slows down, we can look abroad to do more international work.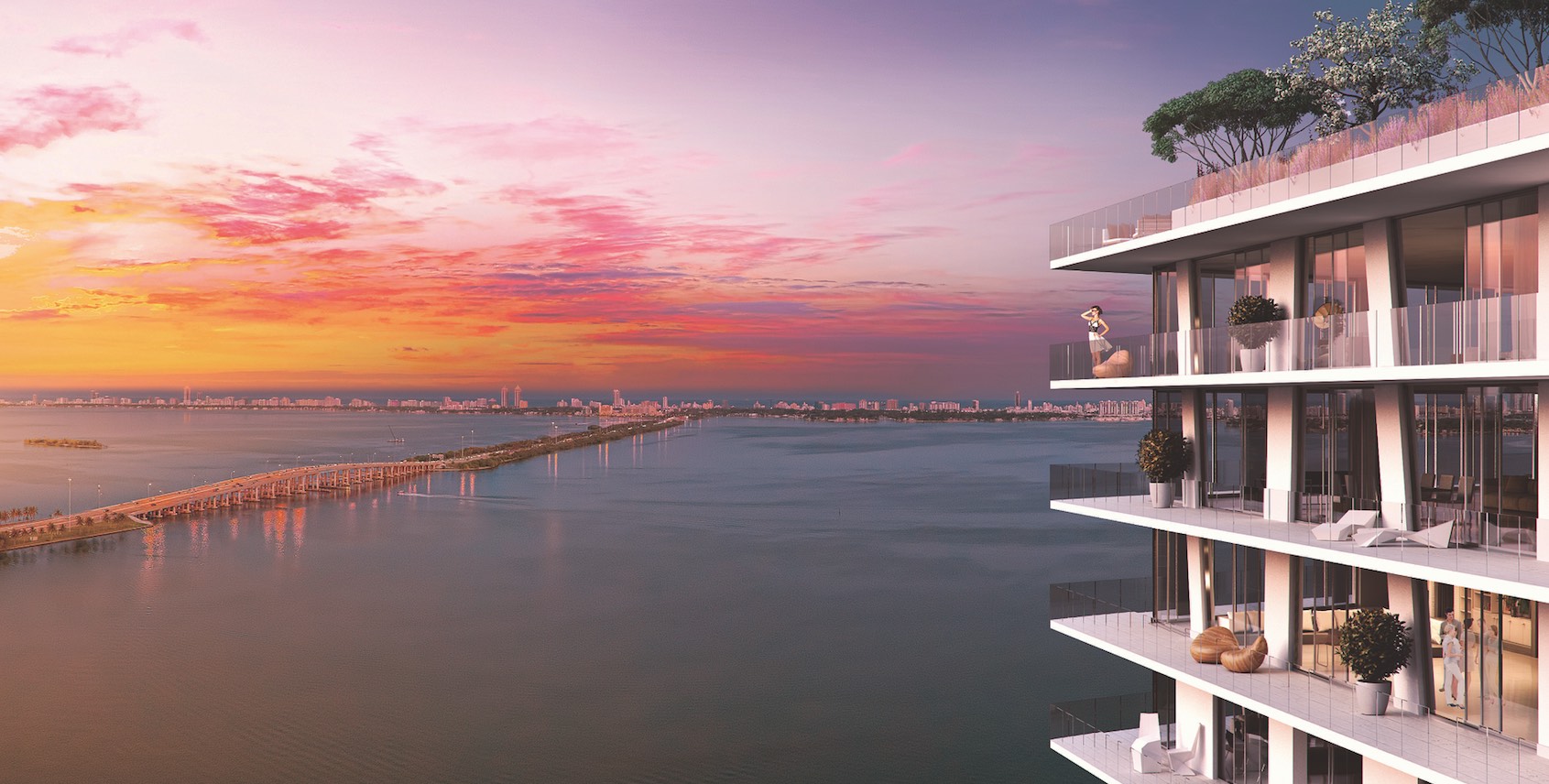 Photo Credit: Related Group
HL: So, when the recession was taking place, The Related Group focused a lot more on the rentals and affordable housing divisions?
CR: Yes, and the international as well. And then we created a fund that brought these properties from 2008 until 2010, and we started implementing a new program for condo sales with bigger deposits that allowed us to start selling them again.
HL: Has the recession taught you guys how to stay ahead of potential falls of the market?
CR: Yes, 2008 was a big lesson for us. First, we understood that we can't control the market, and that we have to react to the market. We have to find ways to sell ourselves against these downturns—we found out that a bigger deposit turn for our condo buyers was a way to do that. We told ourselves that if we don't find people who are willing to put a 50 or 60 percent deposit down, we are not building these properties. The fact that we found these people and they are here and happy with our projects shows that there is a real and strong international interest in Miami real estate and that it will always come back up.
HL: Do you feel that this is why Miami is a good investment for a buyer?
CR: Yes, Miami is a great investment for buyers in general and all over the world. Remember that in 2008 and the previous cycle, we didn't have direct flights to the Middle East, and we had a lot less flights to Europe. Now, we have flights to Turkey, Dubai, Abu Dhabi and with all those direct flights come buyers. These buyers were not in the previous cycle. They're here because of this new accessibility and because Miami continues to grow and sophisticate itself as it continues to evolve into a major city.
HL: Focusing in on this [Edgewater] area, as it was pretty untapped before you guys got here—how did you go about activating the Biscayne Line?
CR: The Biscayne Line is an idea that we put forward to the city. Basically, all of the developers that develop on the coastline of Biscayne Bay need to leave the first 50 feet as public space, and we went to the city and asked if we could try to connect all of the public spaces that the developers are leaving as part of their permit requirements so that they connect all the way from the Design District to Downtown to Brickell. We are doing our first phase here [at Paraiso District]. This will become a public park with its own walkway with a Michael Schwartz restaurant anchoring the Biscayne Beach. We've done a public park in IconBay, and we know that the people from Biscayne Beach and Missoni projects, and all of the other projects being developed along this line, have to leave the 50 foot space, so the idea is to connect them all together and create something similar to the High Line on Biscayne Bay with these magnificent views. We think it's going to create something incredible. The most desirable real estate in the world is always surrounded by public space. Why? Because people can go to these spaces and say, "Wow, these people are lucky that live here." You see this in Central Park and the High Line. These spaces make the private area even more desirable.
HL: What were some of the challenges? 
CR: We are building 1400 units and 11 acres, of which five acres are left as open space and parks, so it is a challenge to coordinate all of them to make sure that the first building, or the second or third building, doesn't interfere with the project.
HL: You have a lot of unique amenities in these buildings.
CR: I think that [the Paraiso District] is the most amenitized project we have. We have two bowling alleys, six total tennis courts, a waterfront Michael Schwartz restaurant, a private beach, spa, wine cellar and more, as well as 500 square linear feet on the bay front and in the park, which is super-attractive for the local buyers as it brings in the sense of being in a community that has security roaming 24/7. As a new neighborhood, we are having to start selling all over again with units that are about double the price that we sold at the beginning.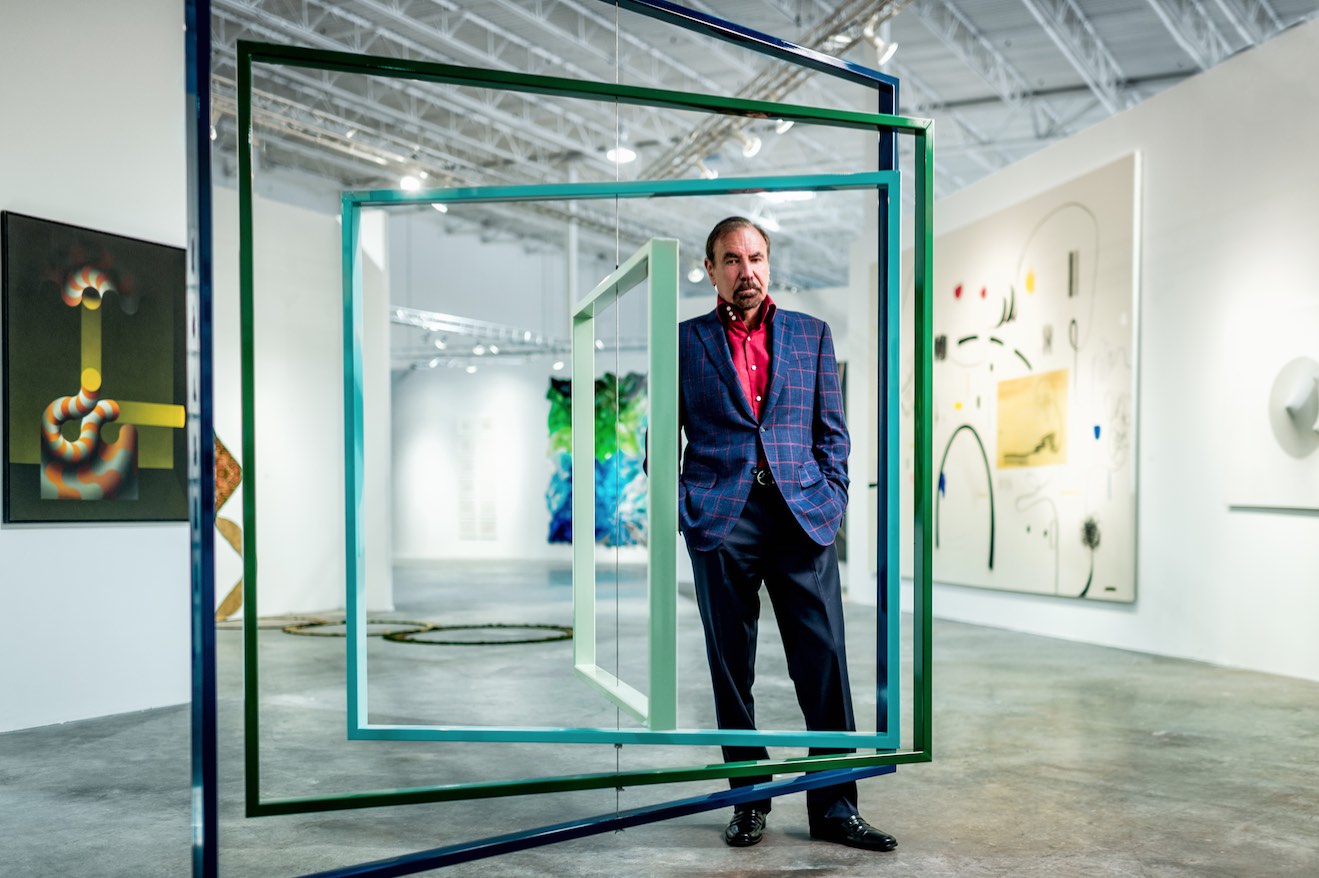 Photo Credit: Nick Garcia
HL: Jorge, as one of the leading innovators in Miami development, what do you think is next for the city?
JP: The next chapter for Miami comes so fast. We have been moving as an urban center in the right direction so fast that all we need to do is continue to maintain the pace that we've kept in the cultural infrastructure. A few years ago, when you came to Miami, it was mostly associated with going to the beach or a nightclub, and it was more of a modeling scene. Now, there's a huge amount of things to do that are culturally enriching. First, with the emergence of the PAMM [Pérez Art Museum Miami] and now with the amazing Phillip and Patricia Frost Museum of Science right next door, we have an urban space composed of two amazing museums with a park that is among one of the most beautiful urban sites in the U.S. What comes next is to keep improving on the infrastructure that we currently have. I think our education needs to continue to evolve and the park downtown needs to be finalized so that it becomes a great urban park that complements the museums around it. And after that it's just completing the projects that we have. Now, there is a major shopping mall completed on Brickell Avenue, and we'll have a second one finished in a year in Downtown Miami, so that will provide the everyday shopping that was needed before—everything from Saks Fifth Avenue to grocery stores. All we need to do is continue to do the things necessary for both the urban population to remain in the Downtown area and to draw in tourists with a greater buying power to spend more.
HL: And you are bringing a depth of arts and culture into the city as well.
JP: We're trying. Art Basel is extremely important and it was sort of a catalyst. And then the PAMM surpassed every expectation on attendance—and that was while the museum next door was under construction—now with the two art hubs open right next door to each other, attendance will be off the charts. These museums are incredibly complementary—I cannot imagine a more beautiful weekend to spend with your family than going to the park, having lunch at Verde on the water, seeing the art museum for a few hours and then heading next door to the science museum with your children. If you want to finish your day and listen to some fantastic music, one block away you have the Adrienne Arsht Centre with a great theater and a number of performing arts from jazz to theater to ballet. Therefore, the arts have been very influential in the development of Downtown and will to continue to be, so we need to make sure that we can still provide galleries to remain within an urban system.
HL: Is that why you chose to activate the Biscayne Line and bring everything together in one area of arts and development to reshape Downtown Miami? It was pretty destitute before you got here. 
JP: Yes, we were the first in Edgewater because it was an easy call. On one side, you're three blocks away from Wynwood, Midtown and the Miami Design District, which offers a huge variety of retailers. And of course the major selling point of this area is the incredible bayfront setting. Biscayne Bay is one of the most beautiful urban bodies of water. You can come here and fish or use a wave runner, so it's a beautiful environment and Edgewater provided that―proximity to everything and unbelievable, unobstructed water views. I believe that's why it's so popular. We sold these four buildings in record time and we have very few units remaining in the last of our buildings.
HL: And you're signing a very high-profile clientele of buyers as well.
JP: Very high-profile. The clients are smart;―they want to be in the urban center, but at the same time when you come to Miami, there's nothing nicer than opening the windows and looking at Biscayne Bay. And you can see the art around it is incredible. We're looking at museum-quality art, and the amenities are unsurpassed. It [Paraiso District] really is a spectacular project. I think of our Paraiso projects not as a building, but a self-contained neighborhood. You can walk around everywhere and feel safe, and have whatever you may need just steps away. We're working very closely with the city to develop the bay walk for jogging and cycling to take place, leading to the Downtown area. If you go to New York or Chicago, the riverside is packed with people jogging, walking their children or just hanging out in the midst of a variety of restaurants. This is much more beautiful, and we don't even have it yet, but you're looking at a gorgeous bay, which is an incredible amenity that Miami really needs.
HL: We touched a bit on your deposit structure, but tell us how The Related Group has protected itself, and the Miami market, from another tremendous fall following the 2008 recession.
JP: People always ask me how this differs from the last upswing that we had and if we are currently in a major fall. The answer to that question is no, with the biggest reason being leverage. When you buy a condo in New York, the down payments are very small. It's the same in Los Angeles, and not only are they small, but you can walk away from it. In Miami, we've been able to get 50 percent down payment. That's both in the condos and if you want to buy land. So that amount of leverage—the amount of borrowing power that the developers and the people buying the land have―is minimal. That way, there is very little pressure on them if there is any turmoil in the market. That is reflected in the projects we have already started closing—we have had zero defaults on the thousand units we've closed this year, and we continue to expect that. Are we going to have slowdowns? No question. And that's not because of the Miami economy but because of the strength of the dollar. But you have to remember that people have bought here when their currencies were much stronger, so they're making profit just on the currency exchange. Plus, the very large deposits they have make us feel secure about not having a major disaster here as we had in 2008 and 2009. We're very confident and our sales have continued at a normal pace—instead of selling in buildings at 20 units per month, we're selling at four, five or six units per month, which is much more of a normal and stable market rate. I predict the market will jump back very soon, when the Latin American economies jump back because today we are selling condominiums in Mexico, Argentina and São Paulo higher than we are selling in Miami, which historically has been the opposite. Whenever there is money there and they understand that the relationship between their currency and the dollar is at more of an equilibrium, they will jump again and come to Miami because this is the place that both from an investment point of view, and a second home point of view, people—especially South Americans—want to live.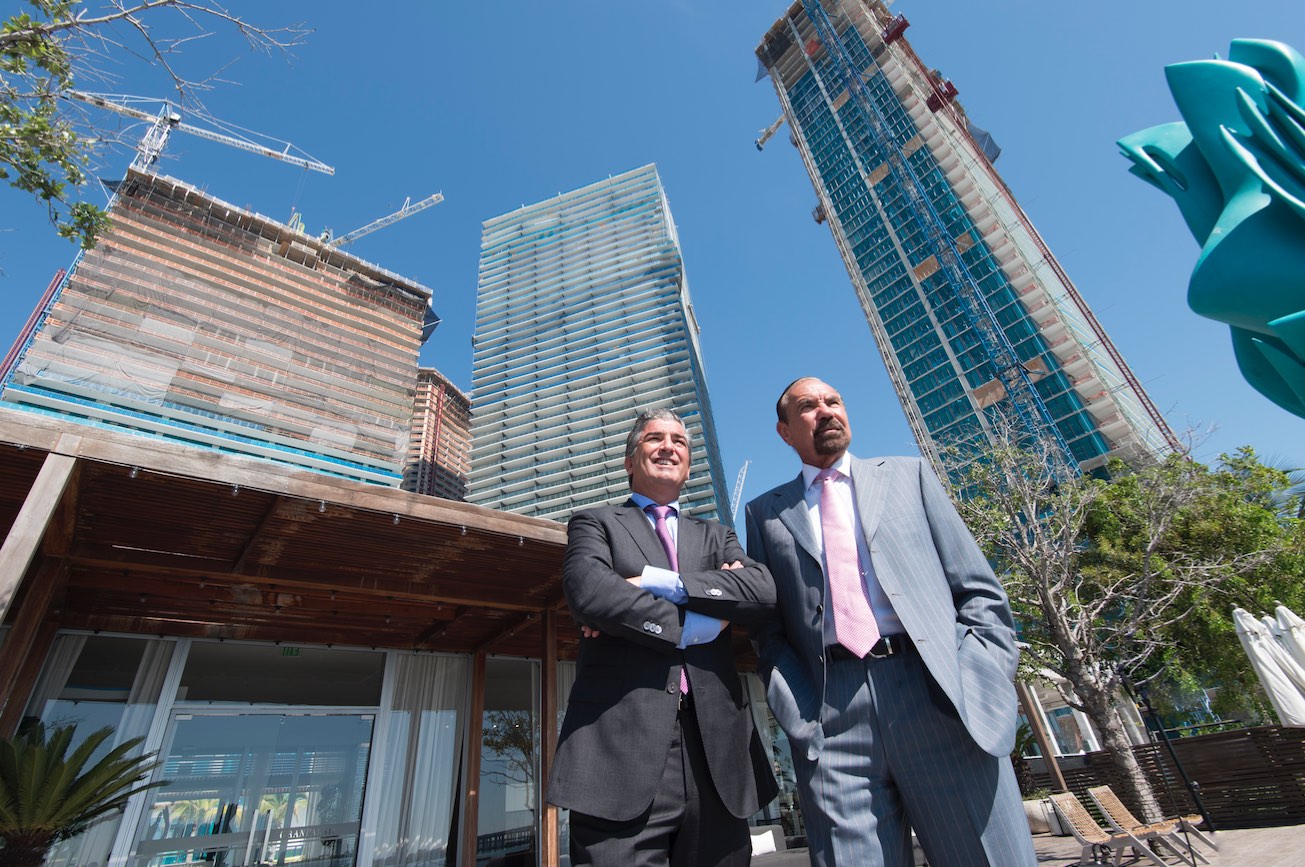 Photo Credit: Romain Maurice