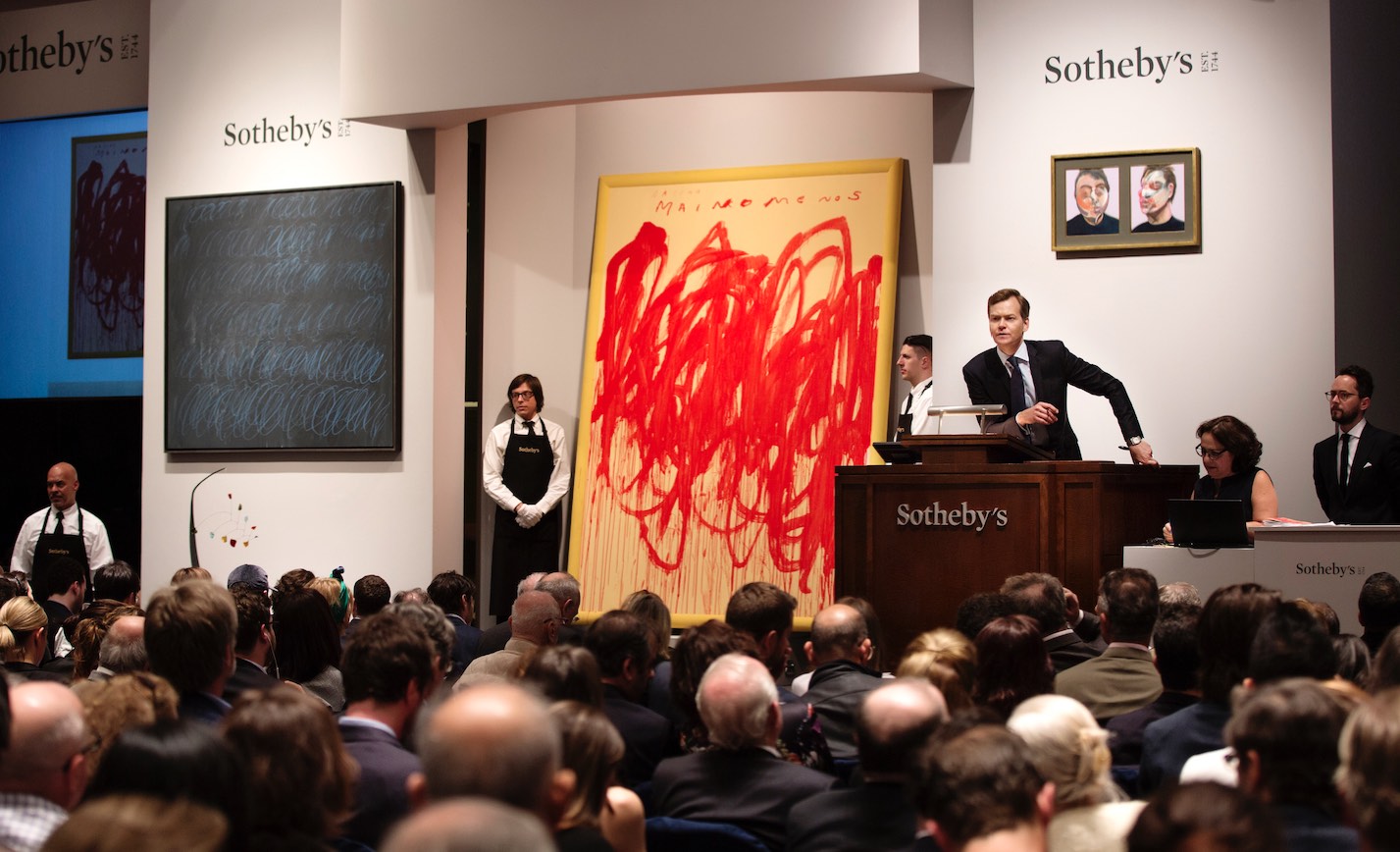 Photo Credit: Courtesy of Sotheby's
The biannual modern and contemporary art auctions each November and May in New York serve as critical gauges for the state of the global art market. Over one billion dollars' worth of art changed hands at spring sales in New York, and while those gures reflect a downturn from 2015, records were set and demand recalibrated. In these more cautious buying times, what are collectors wanting and investing in? We ask the pros at Sotheby's and Phillips to give us a preview for these bellwether evening sales (Phillips 20th-Century and Contemporary Art Evening Sale is set for November 16, with a day sale on November 17; Sotheby's Contemporary Art Evening Auction, for November 17).
THE VIEW FROM PHILLIPS
Jean-Paul Engelen, Phillips's worldwide head of contemporary art, assesses the market.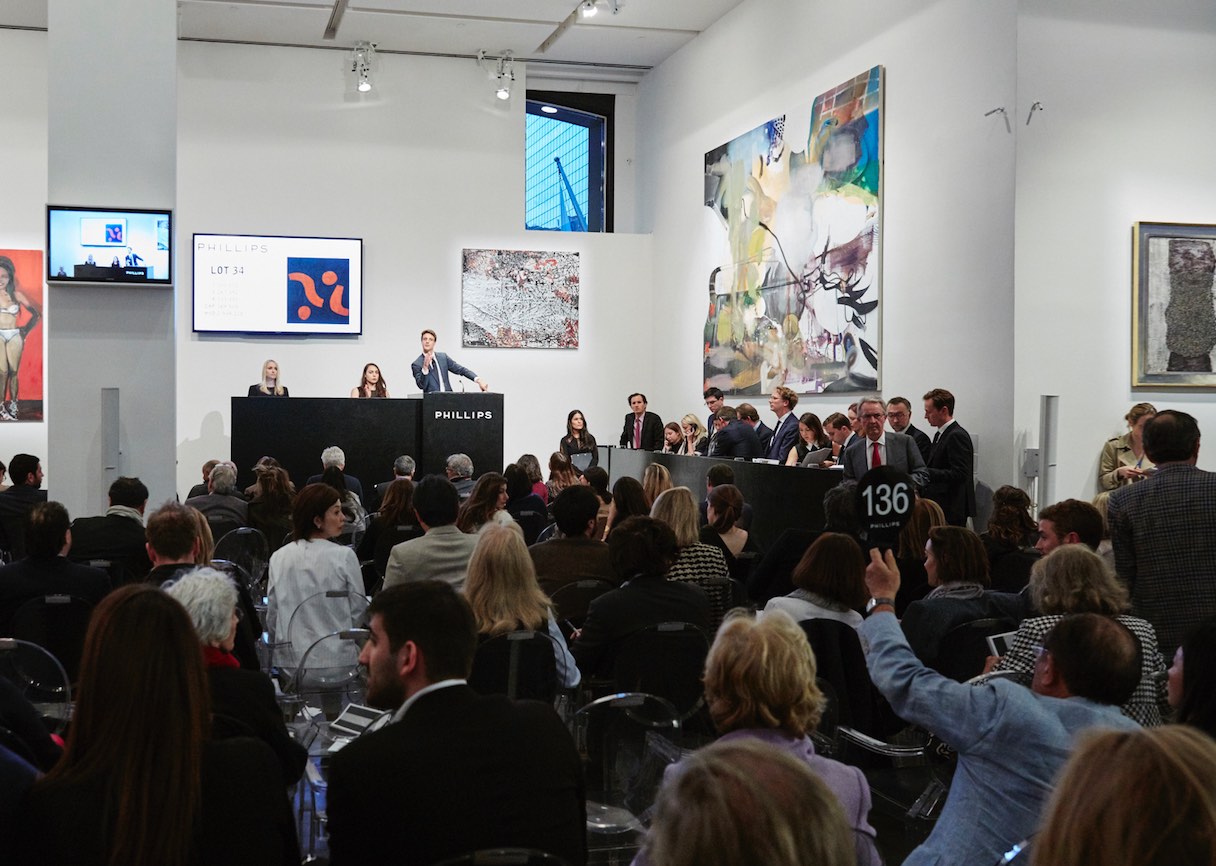 Photo Credit: Courtesy of Phillips/Phillips.com
What trends emerged from the May 2016 20th-century and contemporary sales that you feel will continue through the fall?
Quality has always been the name of the game, and I doubt this will change anytime soon. Our spring sales in London and New York were far more tightly curated than in recent years, offering a smaller selection of works of art with far greater quality. We're now seeing conservatively priced works outperforming those with blockbuster estimates. Clients are more risk-averse in their collecting, and it looks as though this trend will continue into the fall season.
What names are seeing the greatest appreciation at auction within the sector?
Gerhard Richter, Jean Dubuffet, Agnes Martin, and David Hockney are doing extremely well at auction and will likely continue to do so. High-quality works by these time-tested artists resonate with people, and because collectors are being more conservative lately, we're seeing increased interest in established artists. One artist whose work has skyrocketed at auction is Kazuo Shiraga, a wonderful Japanese modernist. Phillips first sold one of his paintings in 2008 for £34,100 and has since seen prices reach nearly $4 million, so he's definitely someone to keep an eye on. Appreciation aside, we always advise clients to buy what they like to live with.
Phillips achieved strong results for Brice Marden, Mark Bradford, Jean Dubuffet, and Leon Kosso . Why do you feel these artists did so well at last May's sales?
Works by these artists are in great demand. Spanning more than 50 years, Marden's career is among the most revered of any contemporary artist. His portraits are extremely rare, and his image of Patti Smith definitely resonated with people, evoking such an important time in pop culture. We were also fortunate enough to have three impressive works by Mark Bradford in our sale last May, which coincided with the announcement that he will represent the U.S. in the 2017 Venice Biennale. He's having an extraordinary moment right now as the demand for his work reaches new heights. Moving back into the early 20th century, Jean Dubuffet's paintings performed extremely well at auction, as people are once again realizing what a remarkable artist he was. Paintings by Leon Kosso are very fresh to our sale roster (we've only sold three works—all of them in 2016), and so far we've seen a strong response for these Expressionist pieces.
New world records were set for Takeo Yamaguchi and Günther Förg. Why do you think that happened?
There's been a tremendous surge of interest in postwar Japanese painting, with Takeo Yamaguchi being recognized as a true pioneer of Japanese avant-garde art. He dedicated his career to pursuing methods of painting. Yamaguchi has a tremendous appeal to collectors internationally, and his painting, Work, which broke the record in May (selling for $509,000), is an early piece from his career that wonderfully exemplifies his signature style. In the last ten years, multi-panel works by Günther Förg, like his Untitled, 1994, at our May sale, have drawn significant attention in both our New York and London salesrooms. His reputation has also been underscored with his inclusion in the permanent collections of several renowned museums in Europe.
What specific artists and periods are seeing the greatest demand at auction?
Because of the change in the distribution of wealth, collectors today are much younger and more international than when I started. They like to collect works of their own time—something that is relevant to their daily life and culture. So, we've seen contemporary art having taken over the art world, with no other category of art approaching the heights it's reached. Its rise is illuminated by that of our visual culture and by current tastes—it's what people want to live with in their homes.
What are your top-end clients collecting now that's different from several years ago?
We've definitely seen a shift in the market this year. Unlike a few years ago, collectors are no longer clamoring for works with the largest price tags. Everyone's paused for breath and has reevaluated their priorities, in terms of growing their collection. At the moment, there's a heightened emphasis on quality. There's also great demand for established blue-chip contemporary artists, as well as those who've solidified their place in the secondary market. With Brexit and the U.S. presidential election leading to so much economic uncertainty, there's a lot less speculative activity. Collectors aren't quite as willing to take big risks. In the end, the seasoned collectors know what the opportunities are now and are ready to buy the works that are right for them.
Has the market for works by Late Impressionists strengthened?
We added 20th-century art to our auctions of contemporary art just last November, and so far we've had a great response from collectors. In that sale, we achieved two auction records, both for 20th-century artists. And in February, Mimmo Rotella's work achieved a world record price for the artist at auction, fetching £1,082,500—a near 100 percent increase from the previous record price, in October 2013.
What are the trends for contemporary sculpture?
The market for contemporary sculpture has mirrored the larger market for 20th-century and contemporary art, as established artists such as Maurizio Cattelan, Alexander Calder, and Jeff Koons are being scooped up by collectors. In our May sale, Cattelan's Mini-me sculpture sold for $749,000, nearly double the low estimate, and Koons's Naked achieved a remarkable $5.7 million.
THE VIEW FROM SOTHEBY'S
Gabriela Palmieri, chairman of contemporary art, Sotheby's Americas, gives us her take on what to look for at the November sales.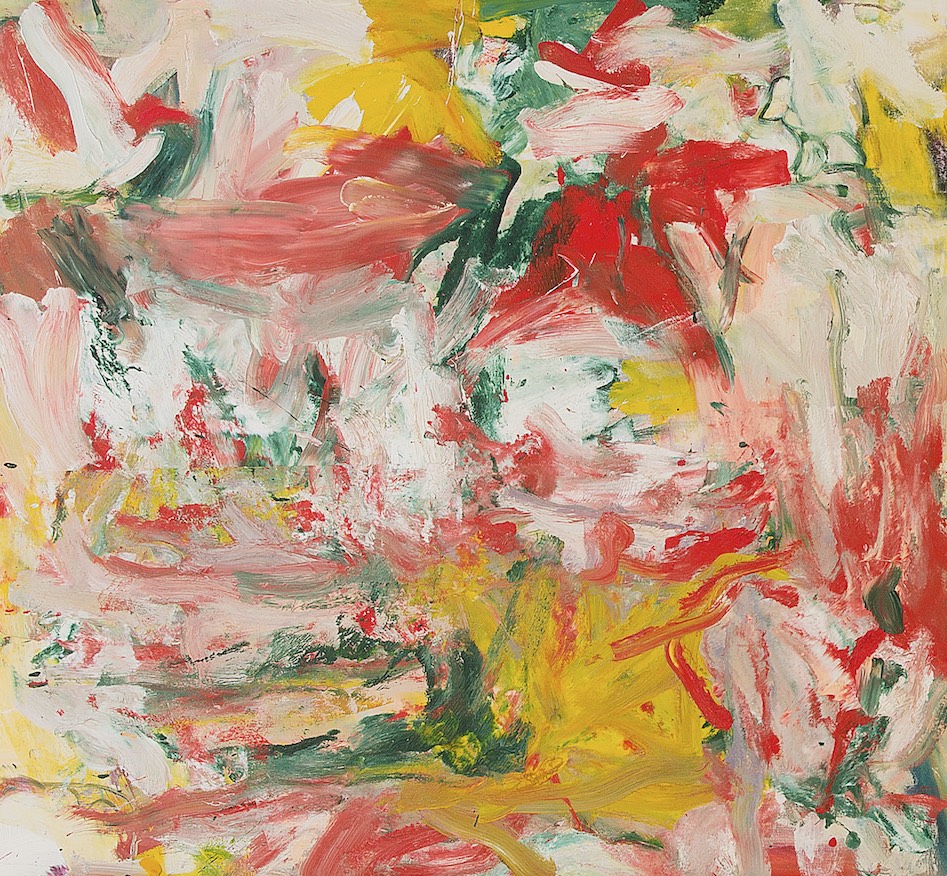 Photo Credit: Courtesy of Sotheby's
What trends emerged from the May 2016 20th-century and contemporary art auctions that you feel will continue through the fall?
There's a gravitational pull to blue-chip works and to artists who have had the most consistent market trajectory without great price fluctuation—for example, in the $500,000 to $10 million price range, such names as Alexander Calder, Agnes Martin, and Christopher Wool.
What names are seeing the greatest appreciation at auction?
Minimalist artists, starting with Agnes Martin, whose extraordinary retrospective was held at the Tate Modern in London, at LACMA in Los Angeles, and at the Guggenheim in New York (opened on October 7). Also Robert Mengel and Robert Ryman. Collectors are seeking out artists whose work is important to the history of art and looking at opportunities there.
Do you agree, as one art adviser suggested, that collectors won't part with masterworks unless they are offered huge sums of money?
I don't see this as specific or unique to the current market, or to a certain guarantee. Owners of trophy pieces have always wanted the most value for their works.
Will there be more or fewer lots at the November evening sales?
Sotheby's has secured the brilliant painting collection of Steven and Ann Ames, which will have 27 lots. But I don't think the size of the sale is as important as it was 10 to 15 years ago when collectors came to auction with long lists. Today, everyone is looking for auction selections to be more curated, meaningful, and context driven. Less is often more. It's a response to clients' collecting strategy. They've honed their lists and will focus on one to two lots instead of five to ten.