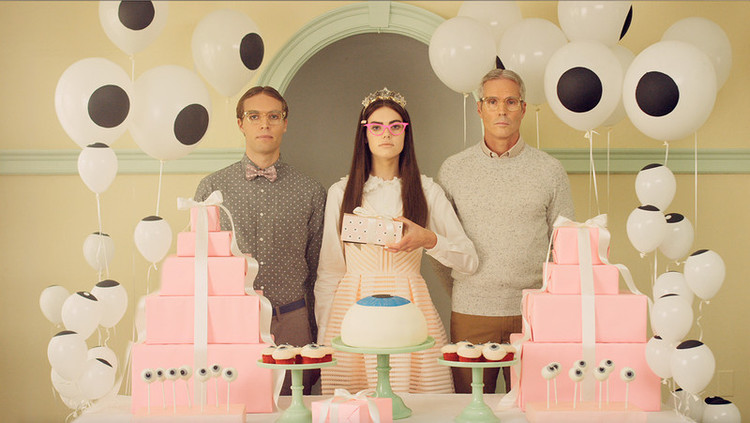 If you haven't been to the Miami Beach Cinemateque, a sweet art-house cinema nestled in the Miami Bech City Hall, then the Miami Fashion Film Festival (MIAFFF) might just be a good time to check it out. It's a petit-yet-chic festival running from September 19- 23rd that brings the best of short and full-length films that examine art, culture, and, of course, fashion around the world.
The festival's films provide a visually-stunning look at the creative and fast-paced world of the fashion industry. This year there are no less than 34 films by a cadre of international names. See the complete list here, on the Miami Fashion Film Festival's website. These highly stylized films offer unique points of view and aesthetics, one which we're especially excited to see is titled Our Family Knows Glasses. The film tells the story of a Georgetown optician and was shot at historic mansion in Maryland and looks like a visual feast, if not rather tongue-in-cheek.
Other films are more international, such as Scheherazade – A Fashion Film, which "explores the femme fatale archetype in Western cinema juxtaposed with Middle Eastern iconography." We're not exactly sure what they mean by that, but we'd sure like to find out.
The most anticipated film, which has already been nominated for "Best Film" and "Official Selection", is Revealing Marie Saint Pierre. It's a documentary that follows Canadian designer Marie Saint Pierre as she attempts to create the country's first true couture house and is very representative of what this film festival is all about. The festival does have a cause beyond simply bringing great films to the fore not found anywhere else, founder Grace Castro donates proceeds to Fashion Inspires More, a nonprofit organization dedicated to expanding the fashion dialogue through art, technology, and education.
Miami Beach Cinemateque:  1130 Washington Avenue, Miami Beach, FL 33139   (305) 673-4567