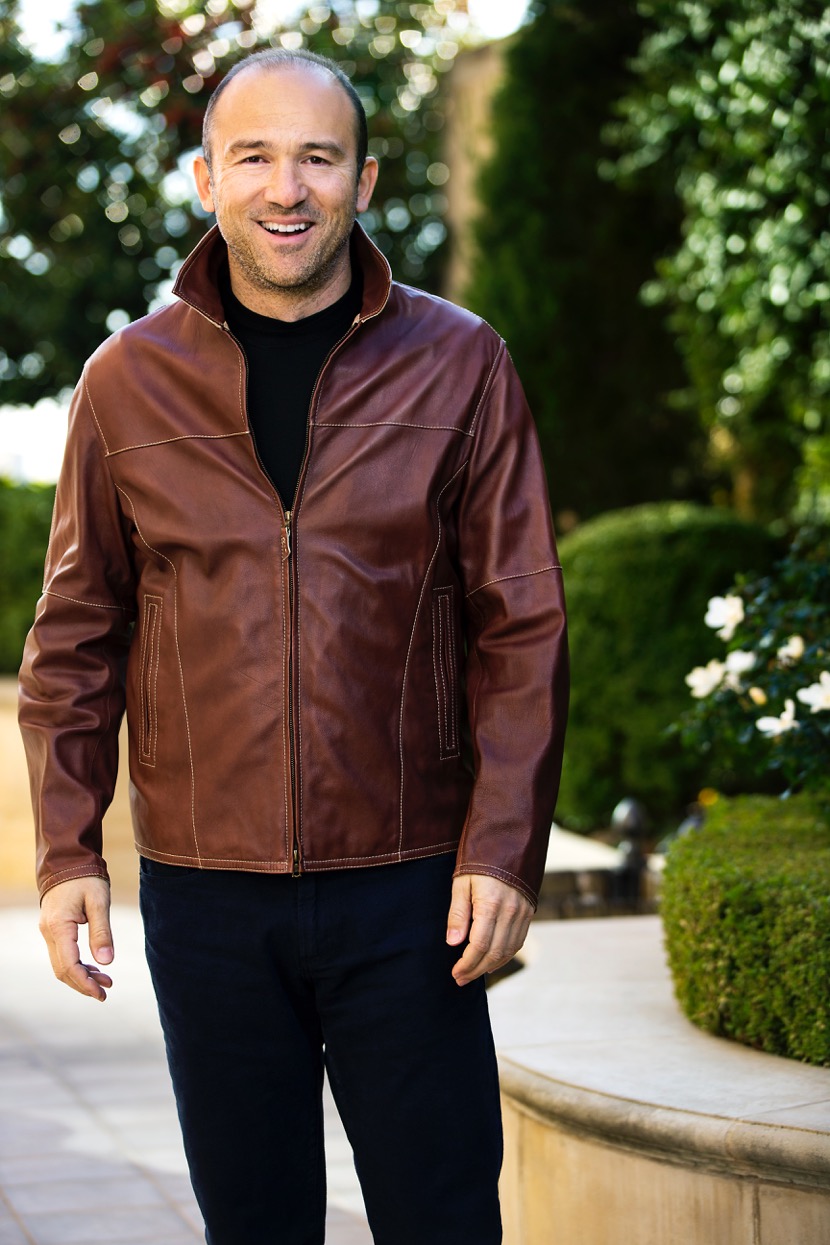 A charming and sensitive French American, Simon Marcel Badinter is one of the last great romantics. Simon's smile lights up dark rooms and his voice melts hearts. Raised by one of the world's foremost feminists, Simon naturally has a respect, love, insight and understanding for all women. He comes to radio with a desire to share his sense of romance and love within American women.
Simon is the host of the 'Rendezvous with Simon Marcel and Kim Iverson,' a two-hour live show about love, sex and relationships on iHeart Media. Over the short two years that the show has been broadcast, the dynamic duo are now on 20 stations. The show's largest markets are currently Philadelphia, New Orleans, Chicago and Florida.
Haute Living asked Simon Marcel a couple of questions on dating. Let's see what he had to say:
What is the best way break the ice with a stranger at a party without seeming creepy?  Always be yourself. Be natural and real. When you talk for the first time don't get in their space, simply introduce yourself – like you would with anyone else. Say hi! Or ask how they are doing – the biggest mistake you can make is thinking there is some magical sentence, or special phrase to break the ice, and acting differently than you would naturally. Strangers are not stupid and will sense you're  being unauthentic. Women have a magic intuition – they know when a man is acting cool. Be yourself and Bonne chance!
What advise do you give women regarding making the first move? I say yes, absolutely. A woman can make the first move if she wants to, and again, follow your intuition. If you like a guy, and you want to make the first move, do it, but one time only and casually. For example, "There is a great outdoor concert or movie I'm going to see next weekend with friends, would you like to come with us?" Something not about just you and him alone, a cool event, with friends – something light and fun to take away the pressure or potential awkwardness. Watch closely for the timing of his response – if he says yes right away or in the next 24 hours max – he's interested in you. If he says I will get back to you about that, he's considering his options and not that into you. 
What is the perfect NYC first date? Movies? Drinks? Dinner?  My ideal first date would involve kayaking on the Hudson, or having a drink at the terrace by Battery Park. Be romantic, holding hands while walking by the river, or sitting on a park bench sharing your very first kiss. 
Dating in the digital age…what are the rules? Play it safe at all times, don't give your real name or any information about where you live. Be real and be yourself in your profile picture. If you feel comfortable, meet for a quick date; drinks or coffee, to see if you are interested and attracted to the real person in front of you and not an online fantasy. 
When do you suggest someone who is wealthy disclose the information to a new love interest? Let's be honest here, Google has changed the rules of dating, and finding information about a person. If you are wealthy – your home address, car, self-confidence, choice of restaurants, etc. – will reveal a person's wealth. If you have it all hidden and you want to wait to tell, I would wait until you are comfortable enough to say it because you feel this new relationship has a future and your new partner is a good honest person.

Have some more questions? Reach out to Simon yourself:
FB: @SimonMarcel
T: @Simon1051
IG: @SimonMarcelBadinter
The Rendezvous with Simon and Kim Show:
FB: @therendezvousshow
T: @SimonandKim
Subscribe to discover the best kept secrets in your city