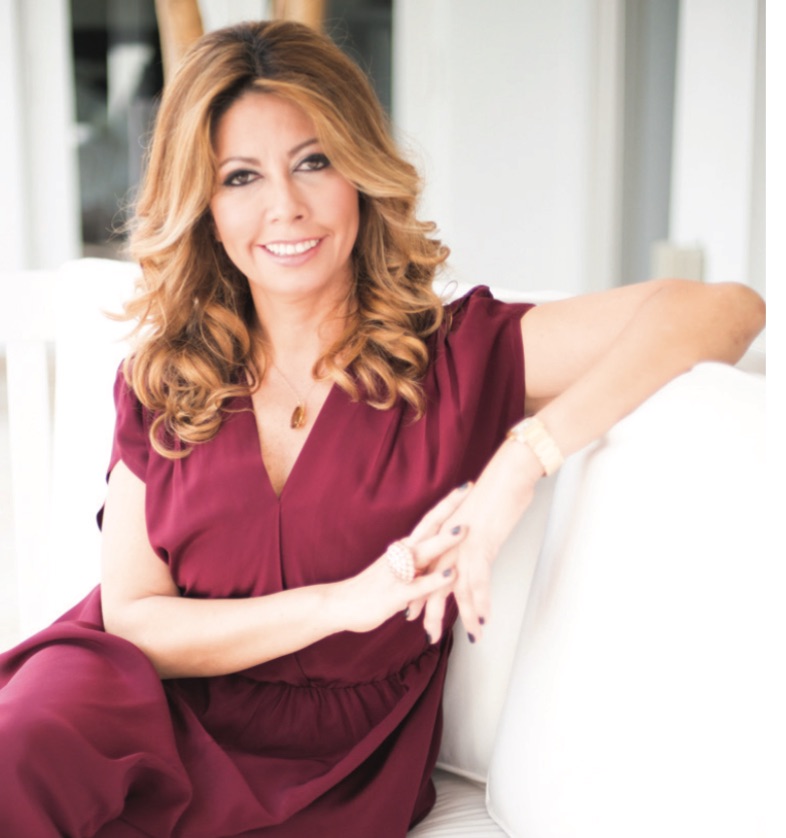 Monica Venegas, Principal of Venegas International Group (VIG), a leading Miami international boutique real estate brokerage firm, has been active with the Chinese market for close to a decade. She started approaching China with her investment banking philosophy, offering her expertise and knowledge with international markets, bringing solid developers with excellent track records and quality branded developments. About one decade ago, Venegas showcased the Four Seasons Residences Miami in Shanghai, a year later the Trump Hollywood Tower in Beijing and, more recently, Fendi Chateau Residences and Ritz-Carlton Residences Miami Beach. She also showcased the new Brickell City Centre from Swire—a renowned, Hong Kong-based conglomerate.
Venegas first participated in a luxury property trade show in China in 2006 and has been engaging the Chinese ever since. Within the past year alone, she traveled four times to China, extending her trips, at times, for almost one month. She visits Shanghai, Beijing, Guangzhou, and Hong Kong among other cities. She ventures to areas where clients own developments to understand their capabilities and styles and better assist them with their American acquisitions.
Over the past decade, Venegas has taken the time to patiently understand the Chinese consumer and culture. This experience has led her to unique approaches to educating, interfacing and attracting the Chinese to the Miami market for real estate investment opportunities. "I have believed in the Chinese market from an early stage and now my perseverance and patience is paying off," remarked, Monica Venegas. "My consistency appearing year after year with a major presence at trade shows as well as private presentations and meetings, has helped to build a trust with both the Chinese market and the Chinese people," adds Venegas.
Venegas has come up with her own formula for success in engaging the Chinese investors. This includes several key elements such as showcasing Miami properties at luxury property shows as well as art and culture events, creating partnerships with luxury brands that have a presence in China, interfacing with ultra-high net worth (UHNW) gatekeepers and hosting private VIP receptions with both individual investors and developers.
Selling Miami requires educating the Chinese on the city, its location geographically in America and the unique attributes it has to offer. Miami was not really on the radar for most Chinese until recently, thanks to the efforts of Venegas and her ongoing real estate missions to China.
"For the Chinese, top priority is a good return on their investment when purchasing real estate overseas. Miami is a value purchase in terms of price per square foot compared to other major global cities, especially within the luxury sector," stated Venegas.
In her efforts to introduce Miami to Chinese investors, Venegas created a presentation titled, "Why Miami, Why Now." Together with a team of Mandarin-speaking sales executives, VIG has taken on experts in the legal and educational field who are both bi-lingual and bi-cultural, all of who embody the company's missions to China. The China team of realtors includes bi-lingual members and seasoned international professionals who travel several times per year to China.
Venegas has taken an out-of-the-box approach with the Chinese market as she secures non-traditional strategic alliances with Chinese partners. These partnerships are paying off. Venegas is in the process of finalizing some very significant deals with Chinese developers and investors for Miami. Venegas is also co-brokering deals for her Chinese clients in NYC.
Stay tuned for more major Venegas-Chinese announcements in 2016 as developer clients are ready to move forward on American soil.