Our top picks for four new haute destination restaurants that you must try:
KURO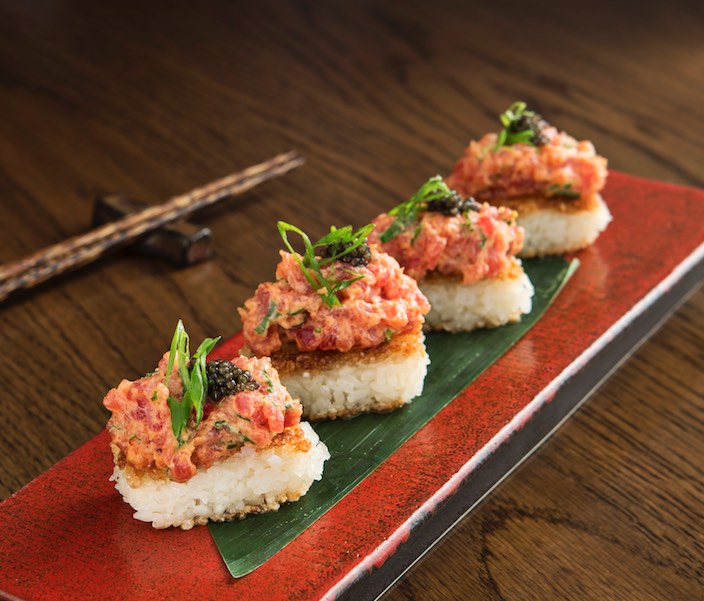 AMBIANCE
Kuro, at The Seminole Hard Rock Hotel & Casino really comes through with a dose of sophistication and glam on these plush interiors with loads of wood, natural stone and sparkle.
WHAT TO EAT
Get the spicy tuna crispy rice with caviar. We also love anything from the Robata charcoal grill, and the Japanese wagyu beef over a hot stone, which melts in your mouth.
WHAT TO DRINK
Go for the sake, which includes a Kikusui Funaguchi that is unpasteurized or the effervescent Osunomatsu Fukushima for $315 a bottle.
SWEET TOOTH
The Japanese doughnuts are a must. They come with three sauces: blackberry sauce, dolce de leche and white chocolate. The chocolate hazelnut bar will give you chocolate, nuts and raspberry in a gourmet slice.
AMBIANCE
Three-time Michelin award-winning Caviar Russe has just opened in a lavish space located in the Four Seasons' lobby in Brickell, adorned with ornate chandeliers, white leather and gold accents everywhere, featuring a restaurant, bar and boutique.
WHAT TO EAT
Revel tradition with oysters, scallops and the pièce of résistance, a blue fin toro tartare.
WHAT TO DRINK
Champagne, of course. A bottle of Dom Perignon Oenotheque should do the trick, or try one of their vodka flights.
SWEET TOOT
Berries with short bread, mascarpone and mint will finish off the evening nicely.
PLANT FOOD + WINE MIAMI
AMBIANCE
Marble-top tables, architectural lights and a treed garden make this the chicest raw, vegan restaurant anywhere. It even boasts a state-of- the-art raw food culinary school in the rear.
WHAT TO EAT
Acclaimed raw-food chef Matthew Kenney's bahn mi lettuce wraps, and a towering zucchini lasagna features a rich macadamia ricotta that has to be tried to be believed.
WHAT TO DRINK
Sure, there's wine, but it's not quite as exciting as fresh-pressed juices, local kombucha in berry or lemon ginger and watermelon sparkling water.
SWEET TOOTH
The strawberry hibiscus cheesecake and the banana split (with three scoops of raw ice cream in vanilla hemp, chocolate maca and strawberry goji) will sell you on raw food forever.
DRAGONFLY: IZAKAYA & FISH MARKET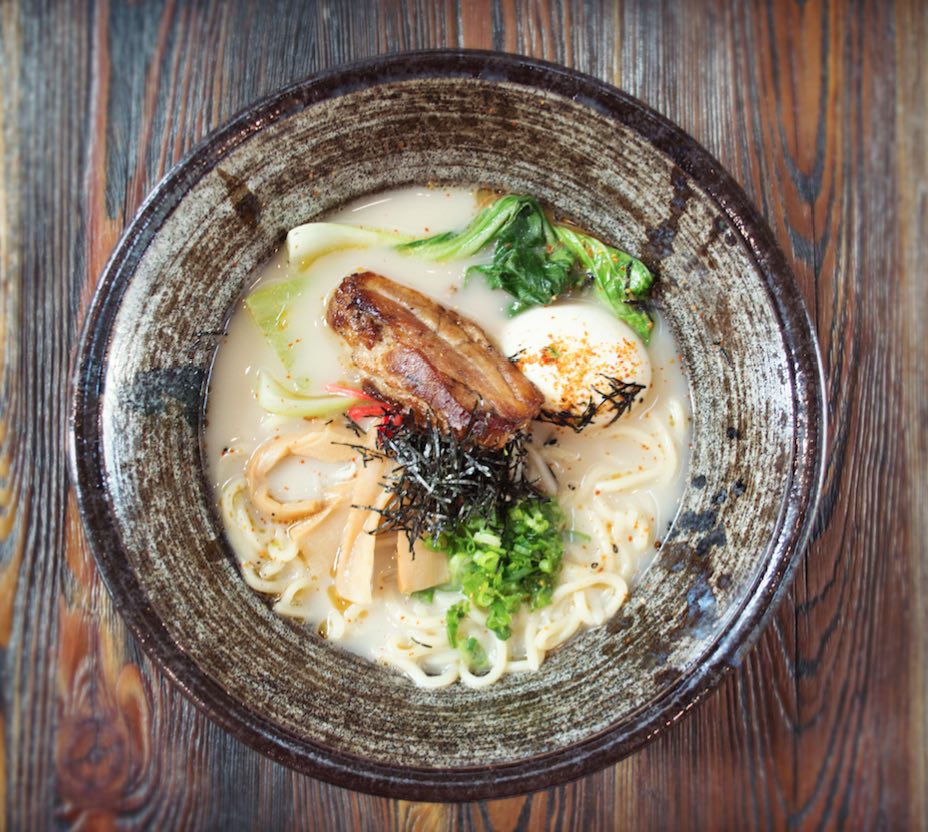 AMBIANCE
The 6,000-square-foot space boasts a main dining room and boutique traditional fish market, creating an authentic and yet modern Japanese gastropub in the middle of the bustling Downtown Doral area.
WHAT TO EAT
The wagyu short ribs, grilled baby octopus sonomo and ryū makisushi will leave you speechless and wanting more. Try the crispy pig ears and hokkaido hotate (Japanese scallop) if you're feeling adventurous.
WHAT TO DRINK
From wines to sake, Dragonfly has it all, but we recommend a venture into the shochu menu and the Emperor's concubine, a cocktail favorite made with highwest double rye, ginjo sake, shiso simple and plum bitters.
SWEET TOOTH
You can't go wrong with the four leches green tea cake, a Japanese twist on the South American classic.
Subscribe to discover the best kept secrets in your city