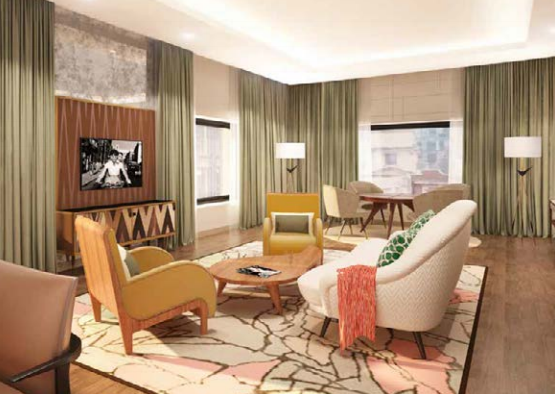 The private members club has been an integral part of British society for centuries. Certain clubs have been able to last as long, but that doesn't mean there isn't always room for new ones. As people develop further differentiated and refined tastes, private members clubs have had to find their niche. New clubs often seek ways to cater to and attract a specific type of clientele.
The newest private members' club on the London scene is Devonshire Club. The sophisticated and luxurious venue is built for London's cultural and intellectual elite. The 9th-century Regency warehouse formerly used for exotic spices has undergone a £25million renovation of its 58,000 sq ft site in Devonshire Square. The new club will span six floors and be entirely designed by March & White. This means you can expect every detail to be extremely well thought out. Inside you will find a Seguso glass chandelier, Harry Cardoss stained glass windows and custom-made furniture by Britain's best craftsmen.
While a lush inside space is a common commodity in London, a premium outdoor space is not. At Devonshire Club, you will be able to enjoy a beautiful internal winter garden equipped with a cigar terrace, and external garden filled with ash, silver birch, Japanese Acer and flowering plumbago. Members also have access to the club's 68 bedrooms and suites, a 120-seat brasserie, 3 bars, and 4 private dining rooms.
"The City has been crying out for a truly exceptional and sophisticated Club to serve the needs of its discerning audience," the Club's managing director Brian Clivaz told Luxury London. "The huge level of interest that we have received over the past few weeks has confirmed this. Membership to Devonshire Club will undoubtedly become one of the hottest tickets in town."
The best part of it all is Devonshire Club is now accepting applications for its Founder Membership. Find out more here.