One of the Heat's newest players, center Hassan Whiteside, is making a mark not only in leading the team, but also in charity work with his organization Nassan's Place.  Whiteside will host an event for the organization, which helps both kids and families affected by autism, at Dave Grutman's Komodo on Wednesday, April 6. The downtown hotspot will serve as the backdrop of the fundraising cocktail reception that begins at 5:30pm.
There will be passed hors d'oeuvres, a silent and live auction and donation amounts that have names like the "Ankle Breaking Crossover Donation" for $250, the Double Double Donation for $500, and the Triple Double Donation for $1,000.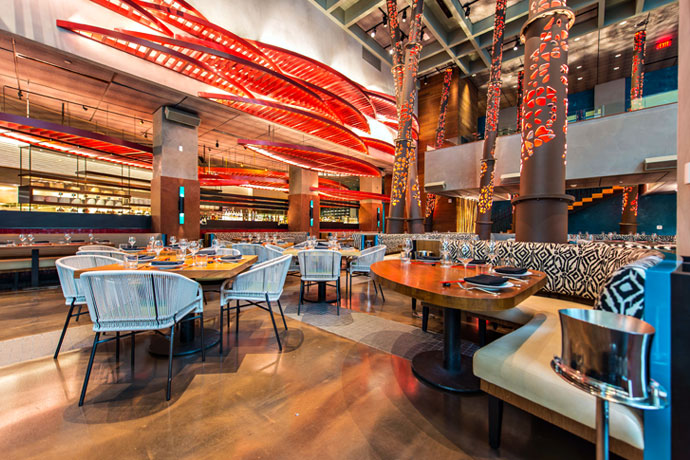 The group's vision is to provide accessible and affordable, educational and recreational programs for children with Autism Spectrum Disorder (ASD) in the urban communities of Essex County, New Jersey. Whiteside has ties with the area as he attended high school in Newark, New Jersey. Nassan's Place provides low to moderate income families the opportunity to receive quality and affordable care for their children in a safe and carefree environment.
Whiteside has a younger brother named Nassan, for whom the non-profit organization is named. "I really can try to use my name and just try to use that fame to give back to the community and build awareness," Whiteside has said.
Sponsors Art Miami, Perry J Cohen Foundation and Hassan Whiteside will help the group realize their goal in this glamorous downtown location. Click here to see a video on the event.