Photo Credit: Kelly E. Carter
Who can forgot how dazzling Colin Kaepernick looked on the cover of our Sept/Oct 2014 issue wearing a tuxedo and Hublot's Big Bang Steel Pave on his right wrist? It's no wonder the San Francisco 49er quarterback is now part of the Hublot family. The Swiss watchmaker welcomed their newest friend with an exclusive dinner at Kokkari Estiatorio on Nov. 10 and, of course, Haute Living was on the scene.
During the cocktail portion, Kaepernick, who sported a Pelé Classic Fusion that evening,  charmed the intimate crowd of fellow Hublot enthusiasts in a private dining room. On display were two vitrines of Hublot timepieces, including the oh-so-haute MP-05 LaFerrari Gold, of which only 20 were made and which retails for $414,000.
After guests were seated for dinner, Marissa Brooks of Hublot said, "Today is really important because we're welcoming Colin into the family. We're really really excited to have Colin here. The relationship started with our partners at Haute [Living] and doing the cover and realizing how good you look in our watches. Your taste for luxury and the stand-up guy you are, it was just a natural fit for the brand. When San Francisco was on our mind, there was no question that you were the way to go… Thank you for being part of the family—and know that we're going to support you, San Francisco, U.S., Hublot. We're family."
Westime President Greg Simonian, owner of the Hublot boutiques in San Francisco and Beverly Hills, also addressed the guests and said, "This is our first venture into Northern California, and I've had a chance to meet a lot of you. It's been very exciting. I'm glad this is going even further now with our partnership with Colin."
"As a huge fan of watches and luxury, I am honored to be the face of Hublot San Francisco," Kaepernick says. "Their watches are the definition of precision and accuracy, characteristics that I use on a day to day basis on the football field. I admire Hublot for exemplifying these ideals and can't wait to see what they have In store for the future."
Guests enjoyed a four-course Greek feast that began with crispy zucchini cakes with cucumber and mint yogurt dressing and grilled octopus for mezethes, followed by a classic Greek salad. For the third course, plates were filled with pan roasted fillet of fish, grilled, yogurt-marinated chicken, lamb chops, oven roasted potato wedges and oven-baked giant beans.
Kaepernick literally had to jet out—he had a red eye flight to New York—before dessert,  a selection of traditional Greek cookies, baklava and dried fruits. But before he left, he signed a table of footballs, which were given to guests as they departed.
The demoted quarterback who lost his starting position displayed class throughout the evening, constantly smiling and posing for photos with his admirers. The profile on his Instagram account sums him up quite nicely. "The ultimate measure of a man is not where he stands in moments of comfort and convenience, but where he stands at times of challenge and controversy."
Hublot SF Celebration With Colin Kaepernick At Kokkari
Hublot SF Celebration With Colin Kaepernick At Kokkari
Hublot SF Celebration With Colin Kaepernick At Kokkari
Hublot SF Celebration With Colin Kaepernick At Kokkari
Hublot SF Celebration With Colin Kaepernick At Kokkari
Hublot SF Celebration With Colin Kaepernick At Kokkari
Hublot SF Celebration With Colin Kaepernick At Kokkari
Hublot SF Celebration With Colin Kaepernick At Kokkari
Hublot SF Celebration With Colin Kaepernick At Kokkari
Hublot SF Celebration With Colin Kaepernick At Kokkari
Hublot SF Celebration With Colin Kaepernick At Kokkari
Hublot SF Celebration With Colin Kaepernick At Kokkari
Hublot SF Celebration With Colin Kaepernick At Kokkari
Hublot SF Celebration With Colin Kaepernick At Kokkari
Hublot SF Celebration With Colin Kaepernick At Kokkari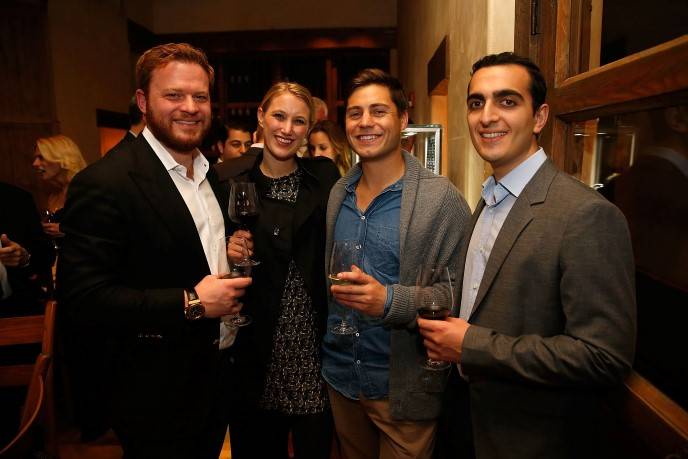 Hublot SF Celebration With Colin Kaepernick At Kokkari
Hublot SF Celebration With Colin Kaepernick At Kokkari
Hublot SF Celebration With Colin Kaepernick At Kokkari
Hublot SF Celebration With Colin Kaepernick At Kokkari
Hublot SF Celebration With Colin Kaepernick At Kokkari
Hublot SF Celebration With Colin Kaepernick At Kokkari
Hublot SF Celebration With Colin Kaepernick At Kokkari
Photos by Getty Images