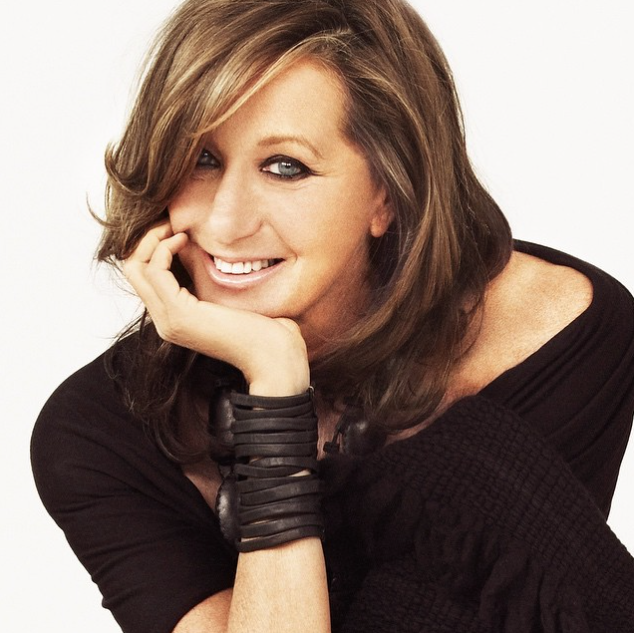 After 31 years of being recognized as one of fashion's most influential woman designer, Donna Karan has decided to step down from the chief designer of Donna Karan International.
In a letter issued via Tumblr, the company wrote, "After much thoughtful discussion and in a partnership with Donna Karan International and LVMH, our founder, Donna Karan, has made a personal decision to step down from her day-to-day responsibilities as Chief Designer for Donna Karan International. She will remain with the company in an advisory role."
Karan co-founded the iconic fashion brand in 1985 with her late husband Stephen Weiss. In 2000, Karen and Weiss agreed to sell Donna Karan International to the French conglomerate LVMH, which represent a variety of luxury wine & spirits as well as fashion & leather goods, plus more. Karen and Weiss sold the trademarks for as much as $450 million.
Moving forward, the company intends to reorganize its teams and structure to "substantially increase its focus on the DKNY brand," the contemporary line, which rakes in about 80 percent of Donna Karan International revenue. It will also maintain its license business.
In a statement the 66-year-old visionary designer said, "LVMH and I have made this decision after much soul-searching. I have arrived at a point in my life where I need to spend more time to pursue my Urban Zen commitment to its fullest potential and follow my vision of philanthropy and commerce."
According to the New York Times, the Donna Karen collections has been suspended and LVMH will not hold a show at this fall's New York Fashion Week.
In addition to redirecting her focus to Urban Zen, which is a lifestyle brand that offers a unique collection of luxurious women and men's apparel, one-of-a-kind jewelry, handcrafted leather pieces, artisan furniture and home decor, Karan will release her memoir in October.
Karen's forthcoming memoir titled My Journey will be published by Ballantine Books, and will feature a foreword from her best friend Barbara Streisand. In it aficionados of the brand will learn about her five-decade-long career, motherhood, her spiritual journey, her two marriages as well as the loss of her second husband Weiss to lung cancer.
Photo via Instagram