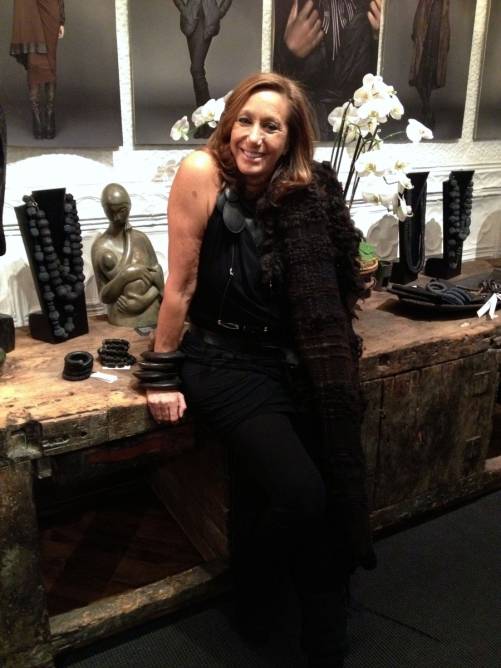 "Its a call to action. We're creating a soulful economy from artisans all over the world" says Donna Karan as she exuberantly details the earthy-chic housewares, textiles, jewelry and gift items for sale at the Urban Zen Holiday Marketplace. The pop-up shop, opened in Nov. 21 and remain until Jan. 4th, and is housed adjacent to Urban Zen on Greenwich street in the West Village of Manhattan. I met Donna who is greeting shoppers (and journalists) and is sitting at at one of the set tables in the cozily lit room. She is wearing her signature tribal leather necklace (she must have many), bangles and a quintessential black uniform and floats around like an excited teen. Clearly this is a passion.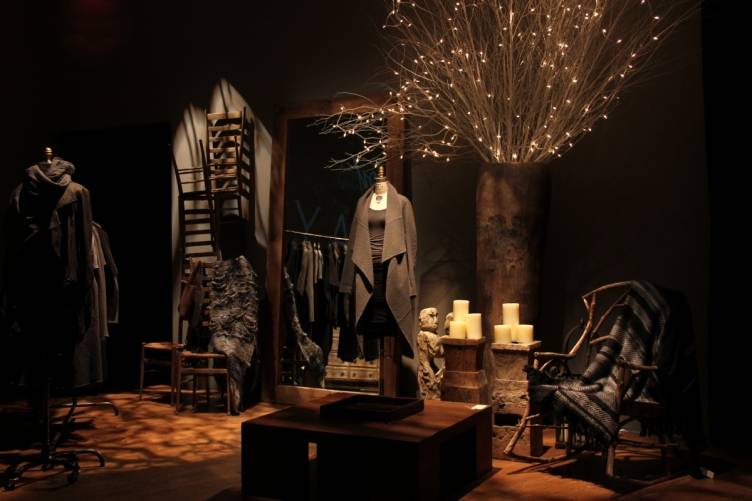 She talks with her customers like they are family or neighbors and takes a keen interest in a 10-year-old girl who wants to become a fashion designer. She poses with the girl for an iPhone photo and laughs about how her 10-year-old granddaughter is not interested in becoming a designer.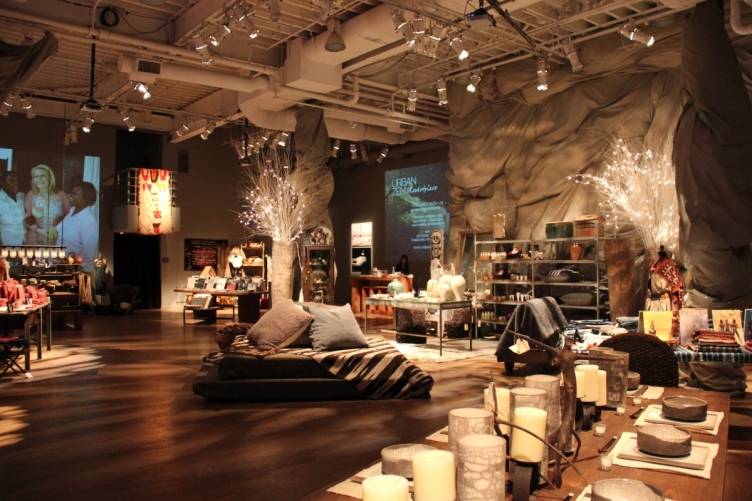 Donna walks me through the treasures that she sourced from her global galavanting. "Travel is my thing" she says blithely. She works with locals to create pieces keeping the essence of the culture but including a touch of modernity. Other objects are hand chosen by Donna and brought back for this selling event.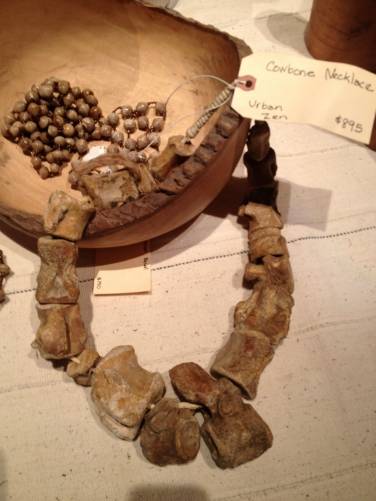 There are tobacco-leaf vases and a huge crystal chandelier from Haiti, hand-painted ceramics from Bali,and Yak throws from Tibet. Elizabeth Jordan photographs accent the walls and quirky Ilana Gore chairs with cow-hide, lucite and chome look like steam-punk gone awry. The market-place is very much in tune with her aesthetic which is a little bit tribal, a little earthy, sometimes feminine but always pure Donna. She invented a way of dressing.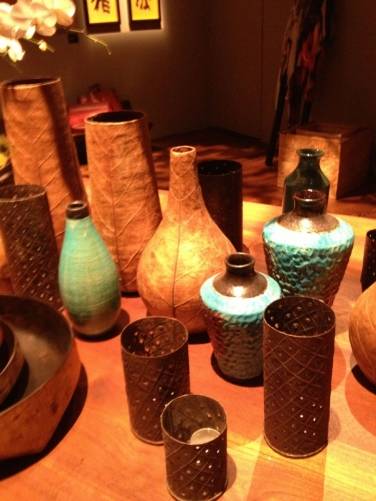 The materials are either sourced from the nature, like tobacco leaves and rose petals or up-cycled as in t-shirts woven into i-pad covers or  soda-can flip tops made into a clutch. Unusual? How about a cow-bone necklace — yes, made of a cow's bones  which goes for $895. There are beaded necklaces made from cereal boxes in Haiti for $85. I purchased 2 — after Donna insisted, "You need two." I mean — Donna is styling me I had to go with it.
The room is like a desert with tans, browns, bronzes, blacks and grays predominate but there are strong colors punctuating landscape. The overall feeling is artisanal rough-luxe and the decision to buy a gift here over some factory produced thing is a vote for a new age of consumerism.
Subscribe to discover the best kept secrets in your city