For true gourmands, a delicious night out on the town is rarely cheap, but do you ever wonder how much you're paying compared to haute food lovers in other cities? Recently, The Strawhecker Group conducted a study that compared the cost of dining across America's 100 most populous cities.The results reveal a deep divide across the nation. The average price of a meal can vary as much as 67% from the most to least expensive cities. If your city is on the list below, you're paying the most expensive meal prices in the country. 
1. Las Vegas: $46
With ritzy restaurants nestled inside the strip's casinos, like Guy Savoy in Caesar's Palace, It shouldn't be terribly surprising to see Las Vegas atop the list. High-rollers have to spend their fresh winnings somewhere. At $46 per meal, the average meal in Vegas is way higher than the national average, which is a partly $33.
2. New York City: $45
With it's distinctive mix of cultures from every corner of the globe, New York is paradise for food lovers. The world's most creative and adventurous chefs flock to the big apple to create innovative dishes, but innovation comes with a steep price.
3. Honolulu: : $44
Being one of America's premiere vacation destination, it makes sense that tabs would run high in the Hawaiian capital.
4. Miami: $43
It wouldn't be unfair to call Miami the nightlife capital of the states. Celebrities, billionaires and socialites flock to the city year-round, so it's no surprise to see that tabs run high.
5. Charleston: $43
Surprise surprise. We didn't suspect to see Charleston among the list of most expensive cities, but the South Carolina city is serving up expensive dishes.
6. New Orleans: $43
With a vibrant culture centered around great food, It isn't surprising to see New Orleans on the list. There's a reason why celebs like Beyonce, Jay-z, Brad Pitt and Angelina Jolie have chosen to call the city home.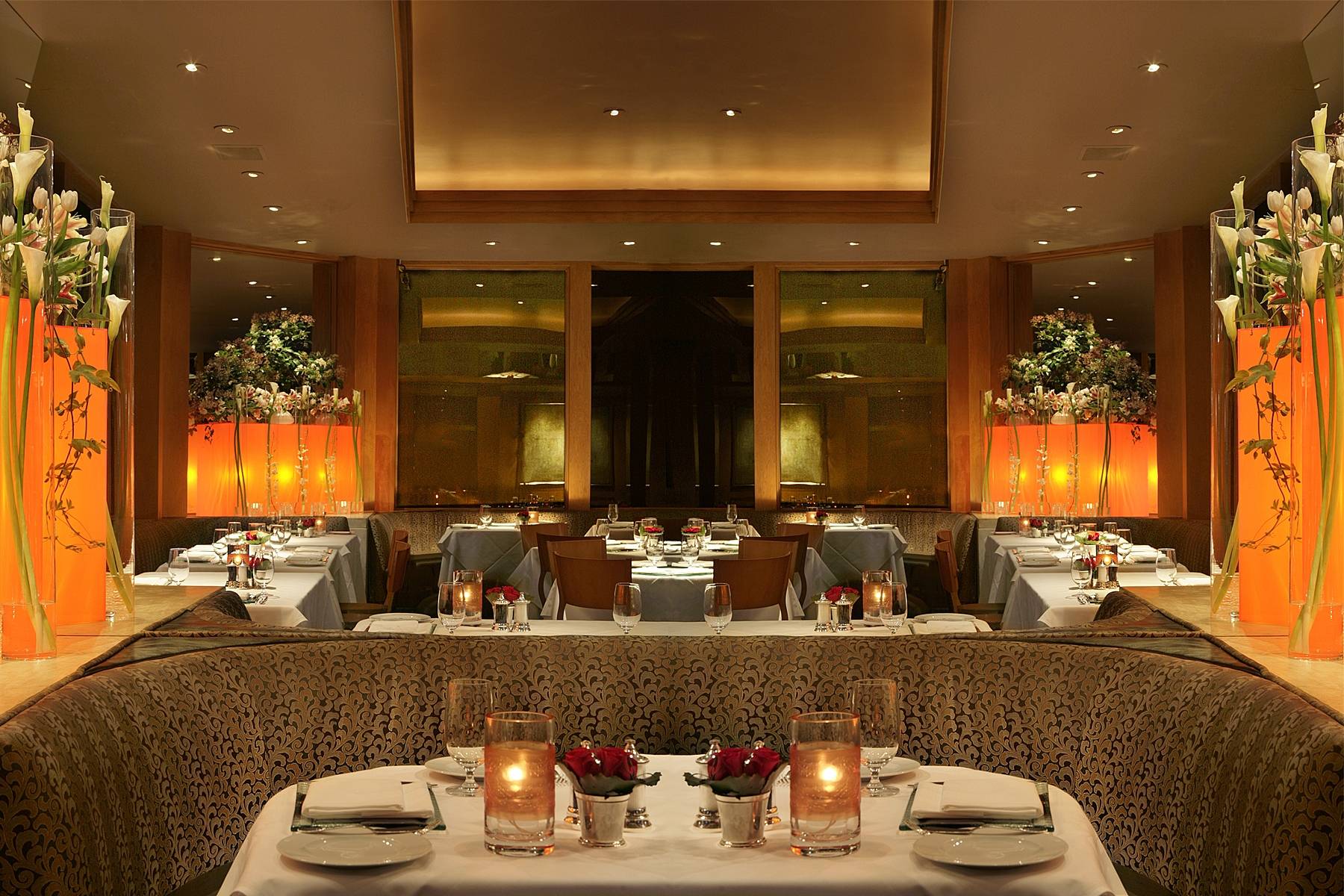 Gary Danko in San Francisco
7. San Francisco: $42
With a booming tech industry that's creating new billionaires every day, San Francisco had developed into a oasis of digital wealth. If you find yourself at a restaurant like Gary Danko, you might be breaking bread with the next Mark Zuckerberg.
8. Worcester: $42
The second largest city in Massachusetts doesn't get as much attention as Boston, but the city boasts some elegant old neighborhoods and an impressive dining scene.
9. Oxnard: $41
With miles of secluded beaches and a classic California vibe, Oxnard is a hidden paradise for food lovers. It's a diverse melting pot with an incredible amount of dining options and a quaint downtown section.
10. New Haven: $39
Wrapping things up, New Haven, Connecticut squeaks onto the list. Really, it isn't too surprising to learn that the city with one of America's most expensive universities (Yale) also boasts some of America's highest meal tabs.
Subscribe to discover the best kept secrets in your city