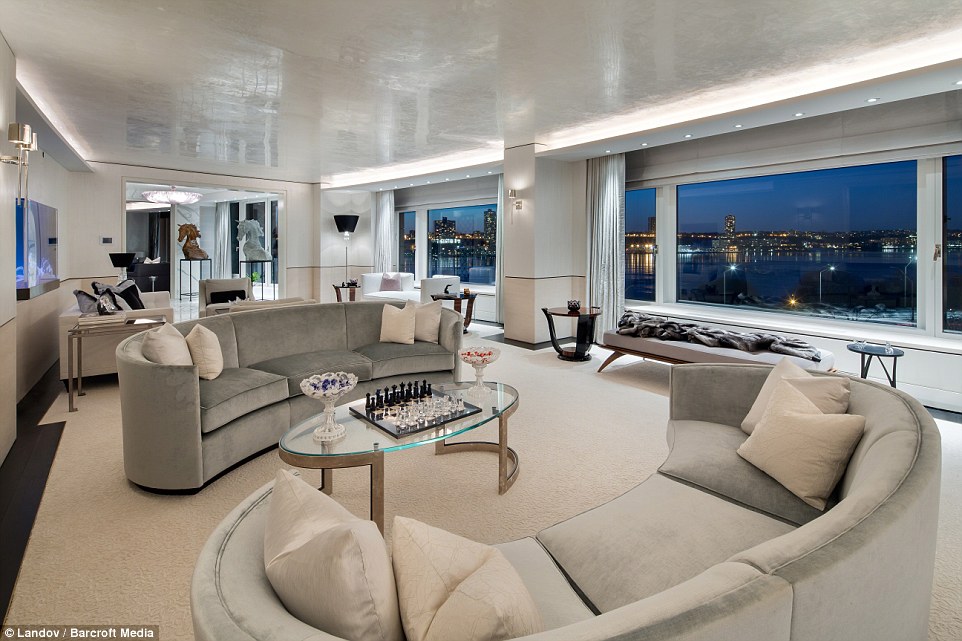 Perhaps it was NYC's historically frigid winter? Maybe it was the allure of other American havens for the ultra rich? Whatever the reason, Prince Nawaf bin Sultan bin Abdulaziz Al-Saud is selling his $48 million New York luxury apartment  because he rarely used it, according to the Daily Mail.
And frankly, we're struggling to understand how the prince could resist staying at his mind-blowingly extravagant 10,500 square foot castle in the sky. The unit, located in the Upper West Side's Heritage at Trump Place, has four bedrooms, four bathrooms and six half bathrooms. Thick slabs of marble adorn nearly every room. There's also a massive fitness center, a billiards room, a hair salon, a ventilated cigar room, and three (seriously three) bulletproof panic rooms. The apartment's long list of amenities are controlled by a fully automated smart home feature.
If all of that weren't enough, the condo also boasts a sushi bar, a spa, a six-person Jacuzzi, and multiple outdoor terraces that overlook the Hudson River.
The space was originally created by merging six smaller units of the building together into one three-story behemoth of a condo, according to the Wall Street Journal. The unit is selling for nearly $4,600 per square foot, which is high for the Upper West Side. In comparison, the average price per square foot for other apartments in the area is only $1,572, according to Zillow. At 82, the prince is confined to a wheelchair, and his immobility could be a reason he's deciding to sell the apartment.
Click through the gallery below to see more pictures of the New York luxury apartment: