If you plan on spending a romantic night in with your loved one this Valentine's Day, serving up delicious drinks is a must! Impress your date—or your single pals in crime—with mixology skills they never knew you had. To ensure you have the perfect tipsy evening in, we've rounded up a selection of flirty Valentine's Day cocktail recipes NYC's hottest restaurants.
STRAWBERRY QUIVER
Created by Matthew Linzmeier at
County
Ingredients:
2oz bourbon

3/4 oz lemon
3/4 oz orgeat syrup
3 dashes of chocolate bitters
1 strawberry
*Combine ingredients and garnish with a strawberry.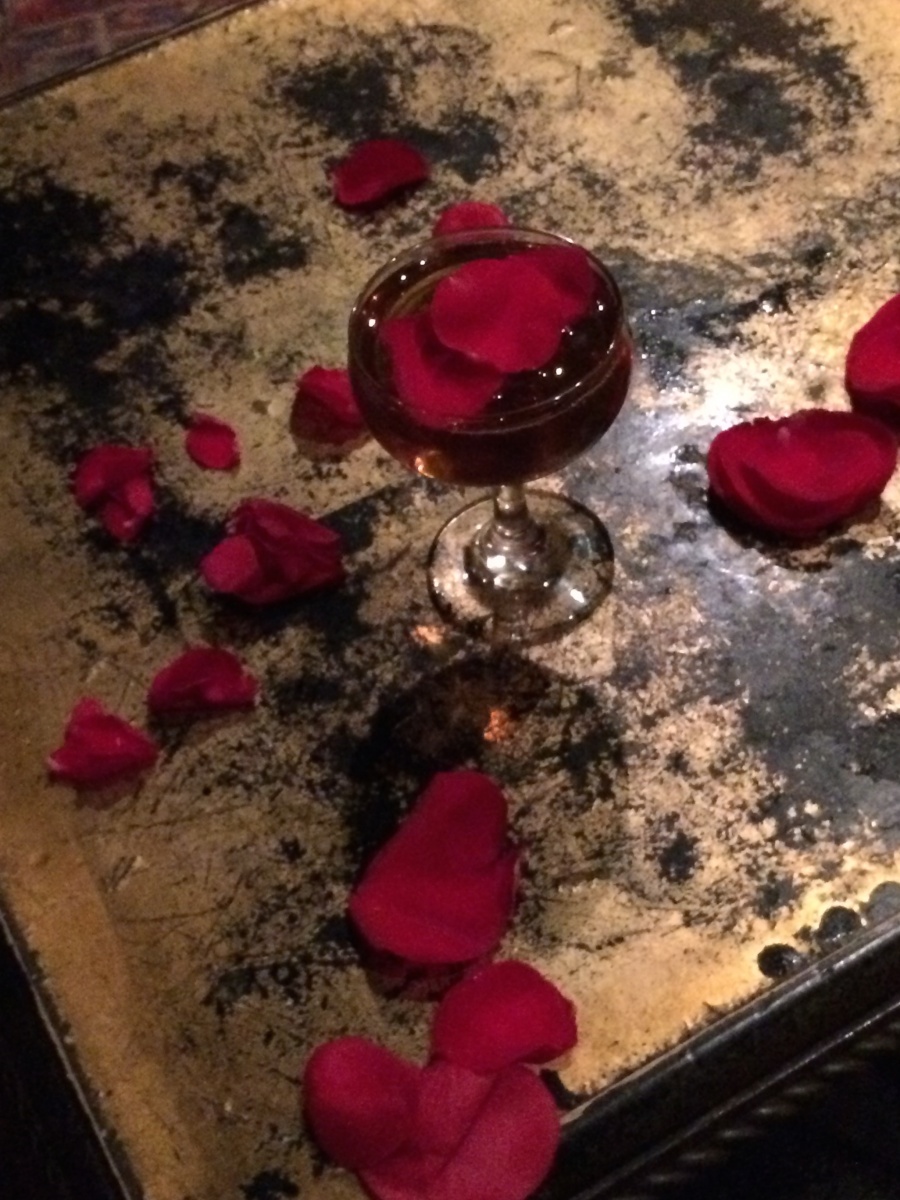 ROSE ET L'AMOUR

Created by Kat Dunn at 
The Lion
Ingredients:
1/2 oz Parfait Amour
1/2 oz Pierre Ferrand Ambre Cognac
Dash of Angostura bitters
Brut Champagne
*Combine ingredients, top with Champagne, and garnish with organic rose petals.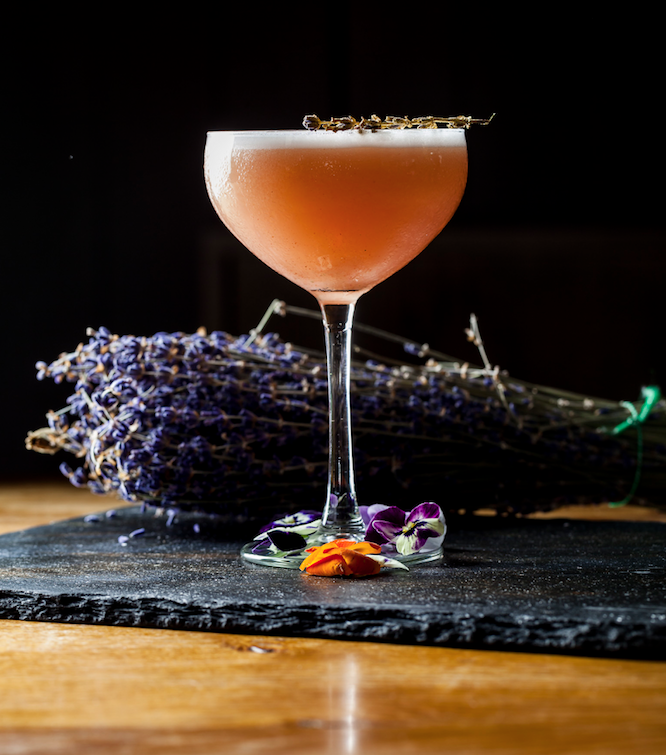 Ingredients:
10ml lavender flavored agave nectar
*Shake and double strain. Garnish with sprig of lavender.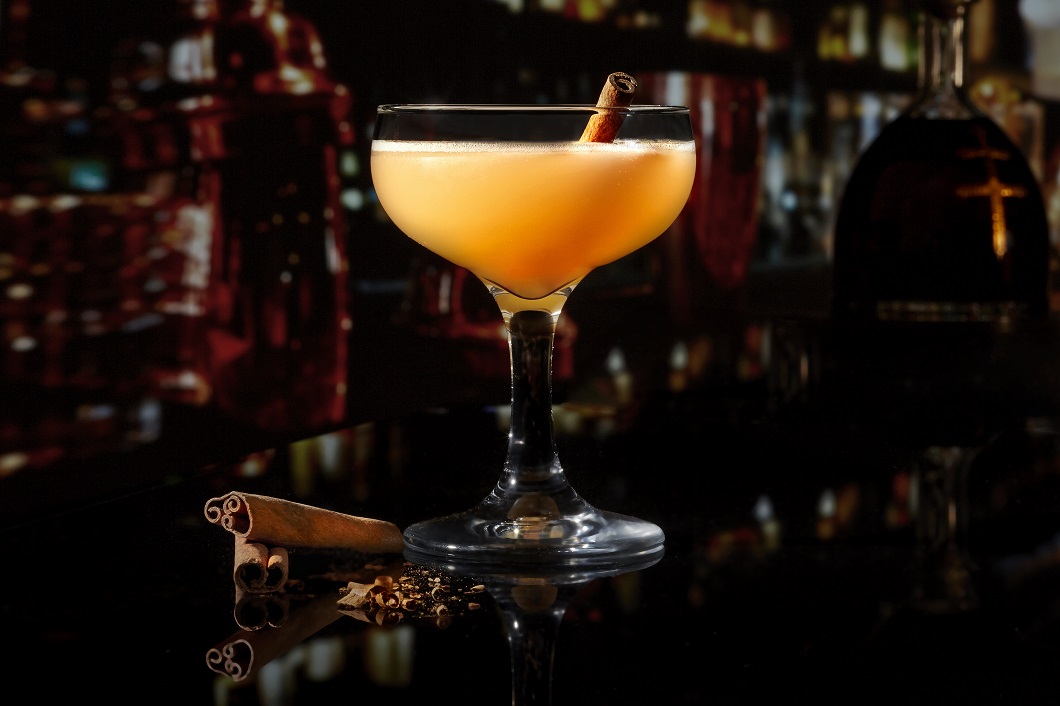 D'USSE Devotion

Ingredients:
1.5oz D'USSE VSOP Cognac
1.5oz D'USSE VSOP Cognac
3Ž4 oz fresh squeezed lemon juice
3Ž4 oz housemade cinnamon simple syrup
1 oz hard cider
Dash Angostura bitters
(To make cinnamon syrup: add cinnamon sticks to boiling water and cook until the water turns a brownish hue. Then, add equal parts sugar to the water to create a 1 to 1 syrup.)
*Combine the D'USSE, lemon juice, cinnamon syrup, and angostura bitters. Shake and serve up in a coupe glass. Finish with hard cider.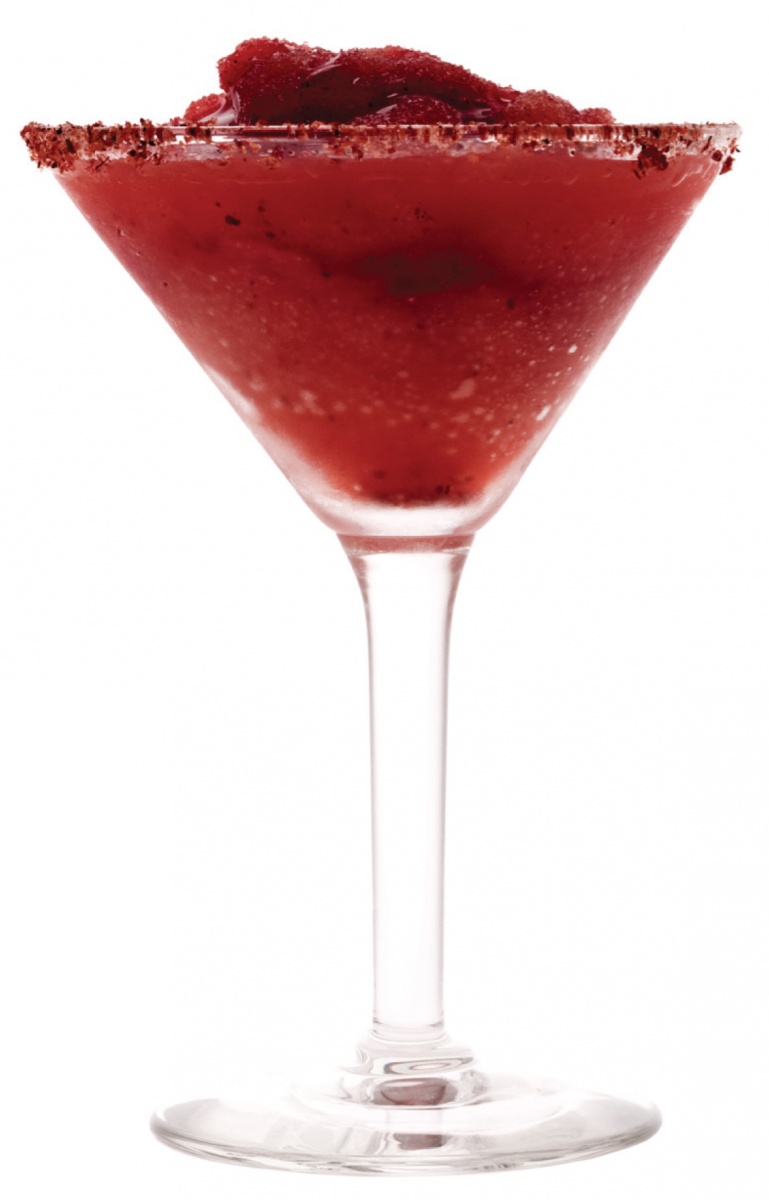 Frozen Chamoyada
Ingredients:
1 oz lime juice
2 oz Chamoy sauce
1.5 oz Alacran Tequila
Ice
Chili powder
In a blender, add ice, lime juice, Alacran Tequila, and chamoy sauce. Blend and serve in a martini glass rimmed with chili powder. Sprinkle a dash of chili powder over the frozen drink.
HIS (Him'ingway Dry Martini)

Created by Logan Ronkainen at 
Il Mulino PrimeIngredients:
3oz. Absolut Elyx vodka
1 drop of dry Dolin Vermouth De Chambery
Lemon twist*Shake the ingredients in an ice-packed martini shaker until cold. Strain into a chilled martini glass, and garnish with a thick lemon twist.
Ingredients:
1.5 oz Cranberry-Infused Russian Standard Vodka
¾ oz Cointreau Triple Sec
¾ oz lime juice
½ oz lime cordial
Lime and marinated cranberry garnish[To infuse the vodka: crush 24 oz of fresh cranberries by hand or using a food processor, making sure the skin is broken on all the berries. Add 3L bottle of Russian Standard Vodka and let infuse overnight for no more than 8-12 hours. Strain the infused vodka back into the bottle using a strainer and funnel].*Shake the ingredients in an ice-packed martini shaker. Double strain into a chilled martini glass or coupe and garnish with a marinated cranberry and lime wheel.
Subscribe to discover the best kept secrets in your city