In a city as go-go-go as New York, we're all looking for the next big thing whether it's a larger apartment, a better job, or even, a more delicious dessert. By this point, we've all stood in line at Dominique Ansel for cronuts and braved the crowds at Magnolia Bakery for sugary cupcakes. So, what's next? Is it time to bring back macarons? Or… gasp… frozen yogurt? Or maybe, it's time to try a completely new sugary concoction?! Keep reading for our haute picks.
Treat House
452 Amsterdam Ave.
(212) 799-7779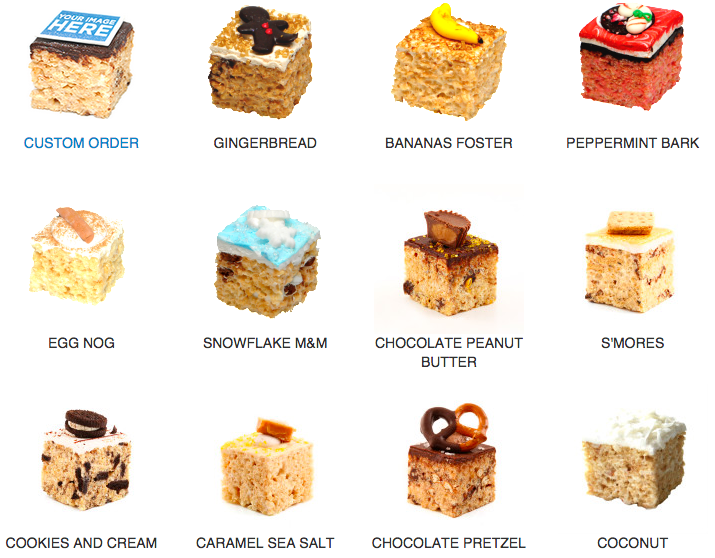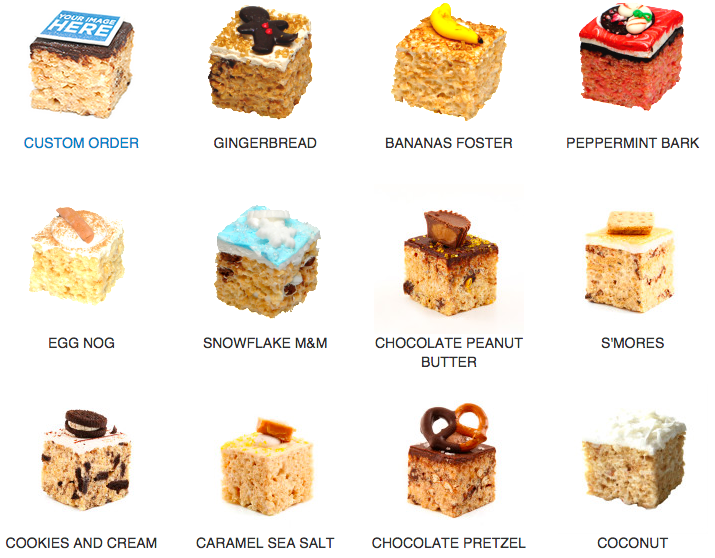 Few things conjure up memories of childhood more than rice crispy treats. But let's face it, between high-fructose corn syrup and and sticks of butter, they weren't always the healthiest option at the after-school bake sale. But one Upper West Side shop is on a mission to change all that! Instead of relying on corn syrup, Treat House uses raw cane sugar to create their homemade marshmallows, which they then whip up into tasty little bite-sized rice crispy treats. Choose from a selection of rotating flavors, like sweet and salty "caramel sea salt" or rich "bananas foster" and delight your inner child while satisfying your adult palate.
Holey Donuts
101 7th Ave South
(212) 206-9910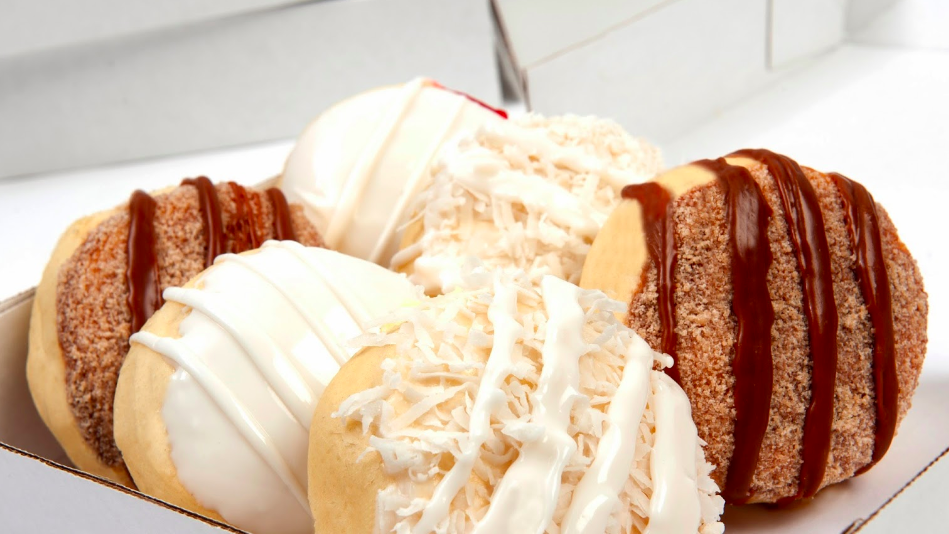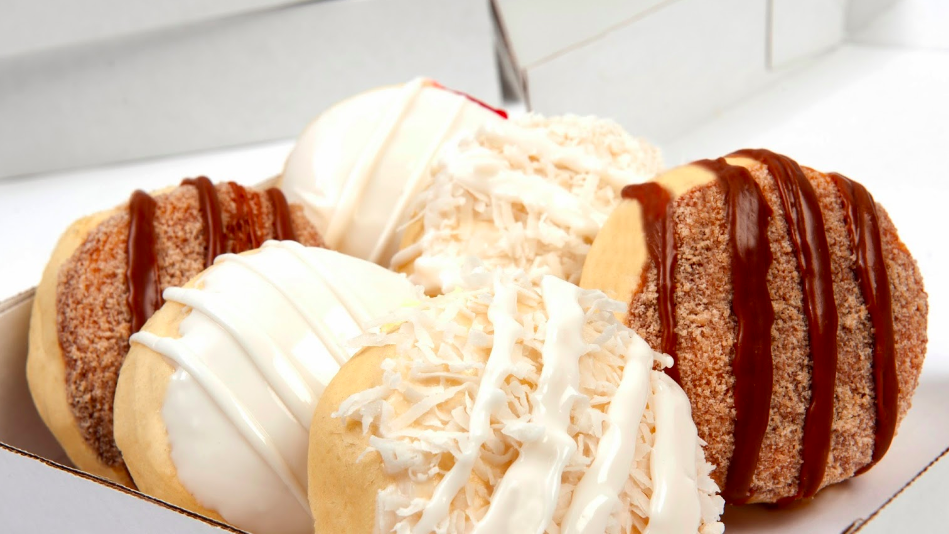 Like donuts? Like ice cream? Then you'll love Holey Donuts. Instead of simply offering donuts filled with traditional jelly or cream, this westside shops lets customers infuse their puffed pastries with low-fat premium ice vanilla cream. Even better—all of the donuts are low calorie, contain zero tans-fats, and no artificial sweetener.
Frozen Peaks Pops
154 Bleecker Street
(646) 524-5244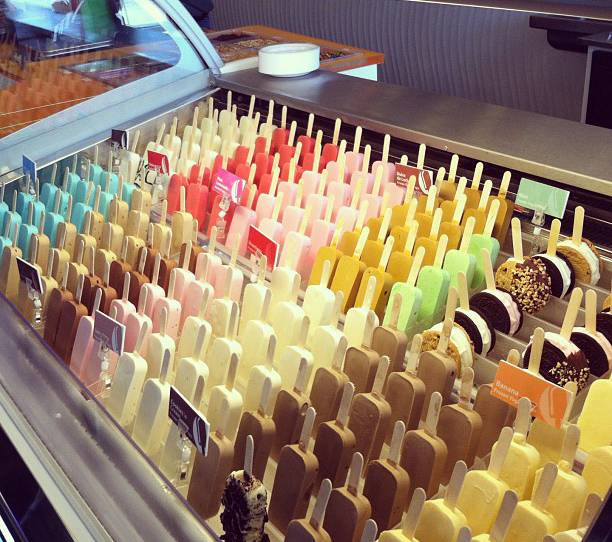 Looking for the texture of frozen yogurt without the fuss of using a cup and spoon? Then you'll flip for the FP Pop—a frozen yogurt popsicle—from Frozen Peak Pops. Choose from a selection of 24 premium frozen yogurt and sorbet flavors, and then customize your creation with six coatings and eight toppings.
Snowdays Shavery
East Village
241 East 10 Street
(212) 982-8881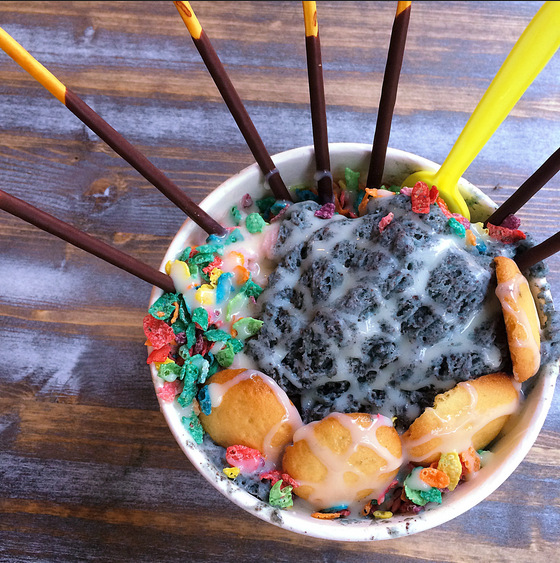 Brace yourselves, shaved ice has gone gourmet! The first of its kind in NYC, Snowdays Shavery fuses shaved ice with ice cream to create a new frozen hybrid called snow cream. Choose from one of the pre-made combinations such as "The New Yorka," which features New York cheesecake snow cream, Nilla wafers, strawberries, and whipped cream—or make your own! With so many toppings and drizzles to choose from, the possibilities are endless.
Momofuko Milk Bar
Locations throughout city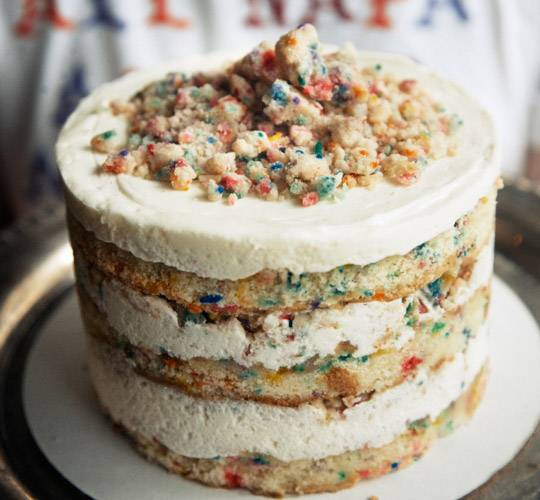 Who says you can only eat birthday cake on your actually birthday? No one. Especially, no one that's tried the famous birthday cake from Momofuko Milk Bar. Featuring exposed layers of rainbow cake crumbles, sprinkles, and vanilla frosting, it's the perfect pick me up on a cold winter's day. Candles optional.
Subscribe to discover the best kept secrets in your city