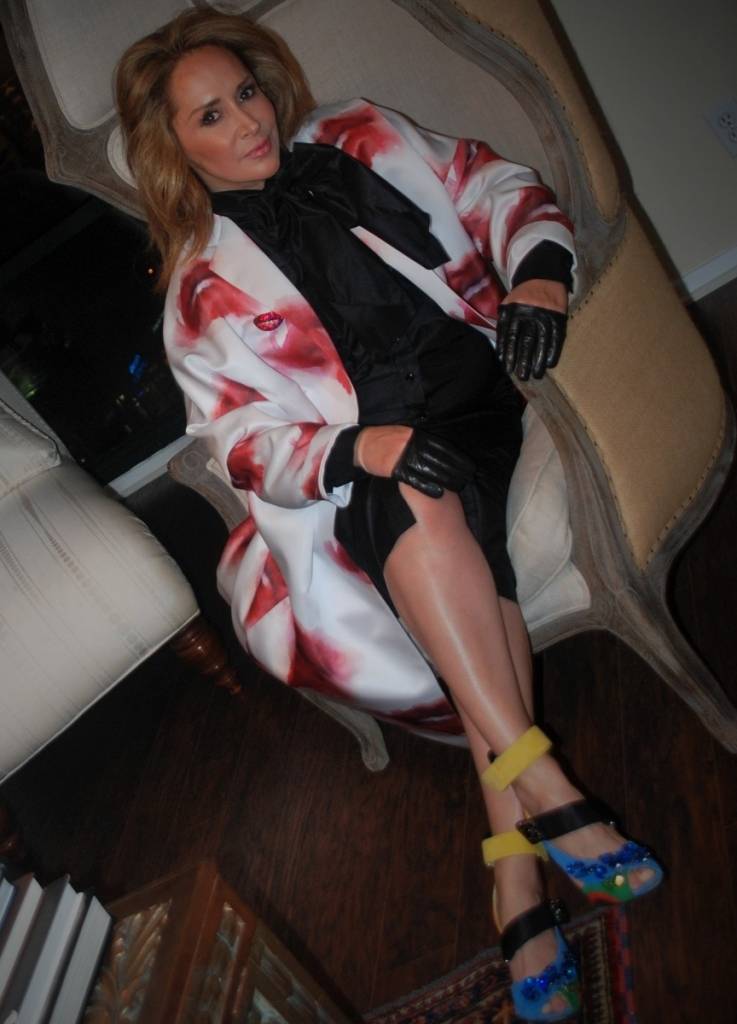 Photo Credit: Kelly E. Carter
Being that Brenda Zarate is the boutique director for Christian Dior Couture in San Francisco, you can expect to find her flaunting Dior quite often. "Dior is gorgeous and I love it,"  says the clothes horse who has been with the brand for eight years. "It's a very feminine, very sophisticated and elegant look. But I also have this side where I like to play with fashion. I like pieces that have a story and pieces that tell a story. Of course Dior is my most favorite out of all but I always look for something that is special." Because Zarate is always so well put-together when we see her out and about, often with fellow fashionista Sonya Molodetskaya, we decided to go inside Zarate's closet at home. Here are eight fabulously unique items we found that we love. Read what she has to say about each piece.
Lady Dior Purse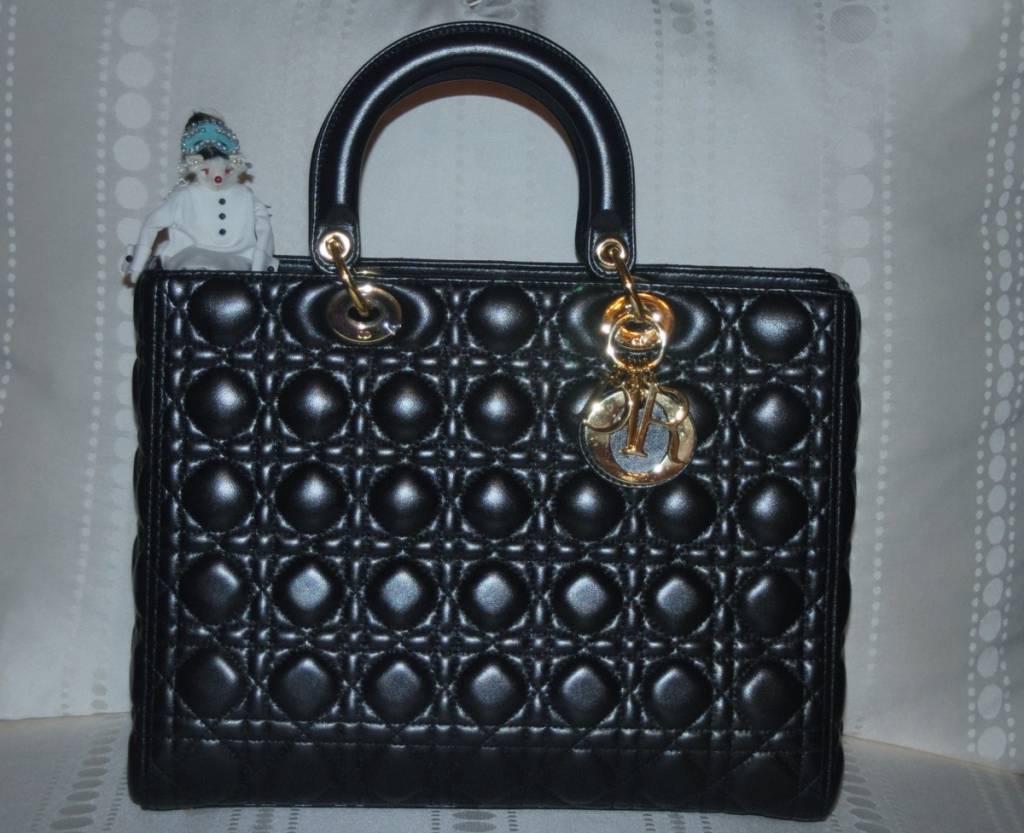 Lady Dior: It was inspired when Diana and Charles were coming to Paris to do an official opening of the Cezanne exhibit in Paris. Madame (Bernadette) Chirac talked to Dior and commissioned them to better come up with a bag that better represented Lady Diana. So Dior came up with this design which is very simple, very elegant, sophisticated yet powerful and which represents a princess. Every woman should have a Lady Dior. It's versatile. You can do it with a relaxed look. You can do it with a very elegant look as well. It's a bag that plays beautifully either way.
Dior Fusion Shoes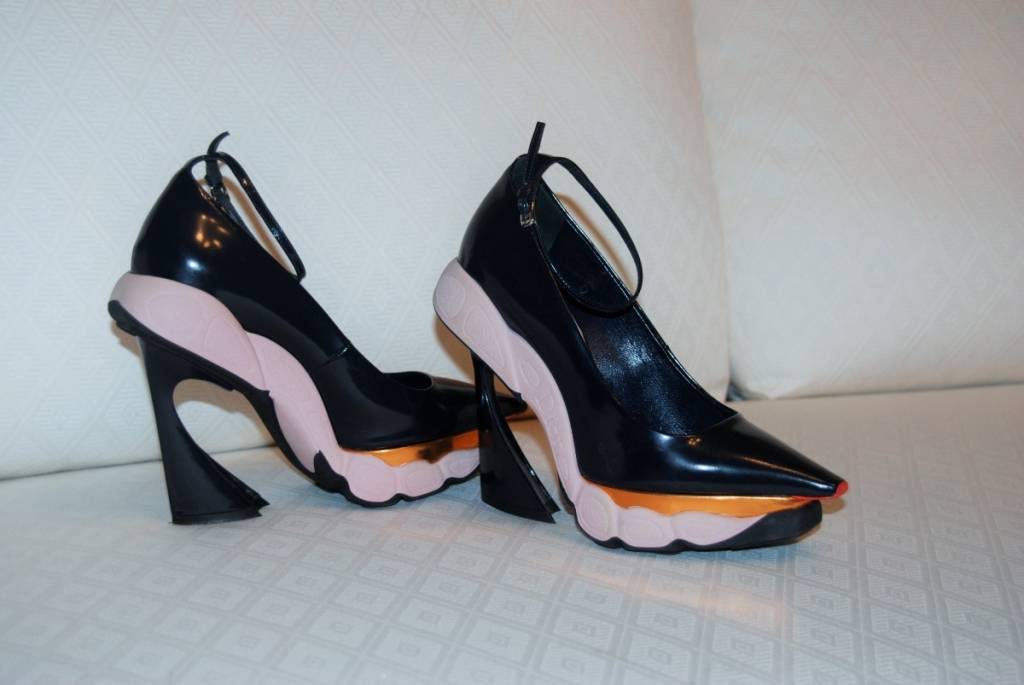 Fusion: They are the hottest thing that you can't actually get. They were so hot that they never made it to the boutiques. They were only by waiting list and more likely only available in Paris. They were so controversial. They were so avant garde and funky. It was that sense of not sure how that shoe was going to do. It became the hottest trend in all sneakers. It was photographed in the streets of Paris. Sonya on and I were in all of the blogs. We were on Style.com and Rachel Zoe. It was one of the looks of fashion week for Spring 2015.
Maison Fabre Gloves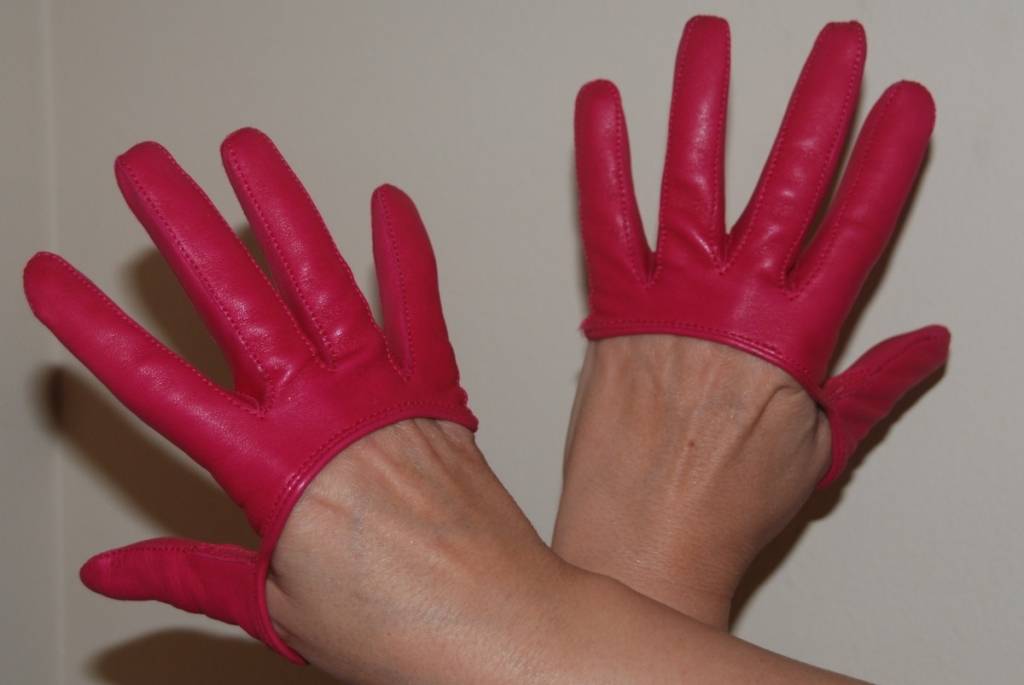 Maison Fabre: The house has been in the family for generations. They used to make gloves for (Empress) Josephine and it goes back to Marie Antoinette and the Louis XVI era. They are custom made for me. I chose the fuchsia and the black. They're a very classic house but they can always do something that you're looking for like make something really creative.
On Aura Tout Vu Tiara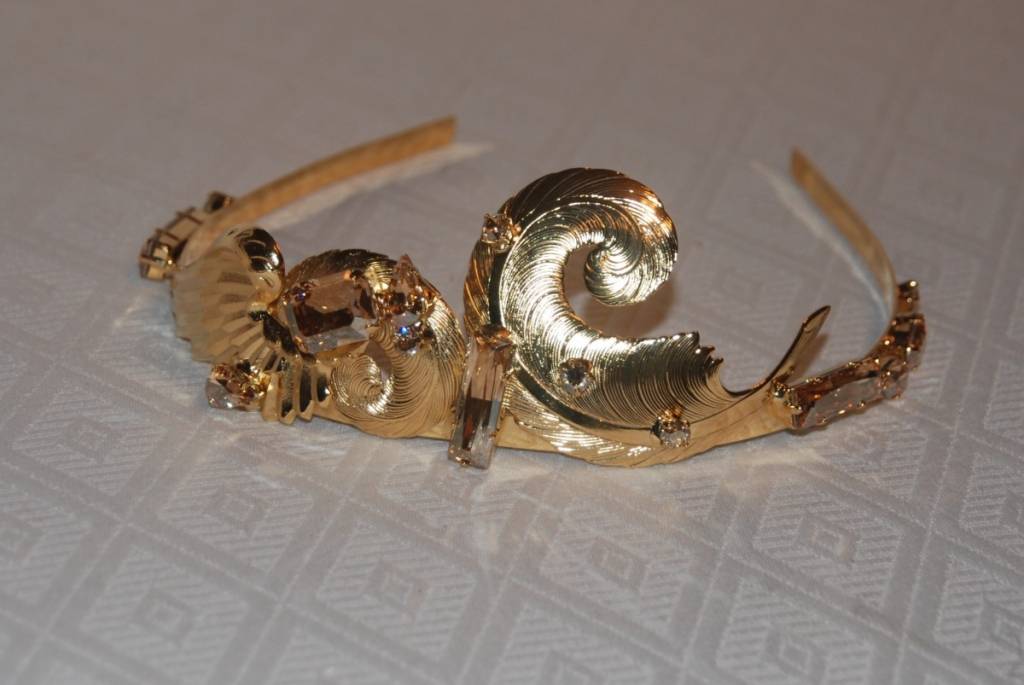 Every princess needs a tiara. This was commissioned and specially made for me by the Paris couture house On Aura Tout Vu, which specializes in crystal. These are all Swarovski crystals. For the U.S., their biggest clients are Lady Gaga, Madonna, Rihanna and Glenn Close. Christine Suppes, who is from San Francisco, is a huge client as well as Sonya. All of the pieces are custom made. There's a really cool story about this. Their atelier is right behind the Palais Royal. Where they are, that was the house and office of Madame Bertrand, who was the fashion advisor for Marie Antoinette so it has a lot of history behind the whole concept. I wore it for the Ken Fulk party at Top of the Mark—because Ken Fulk deserves it.
Kate Moss Sweater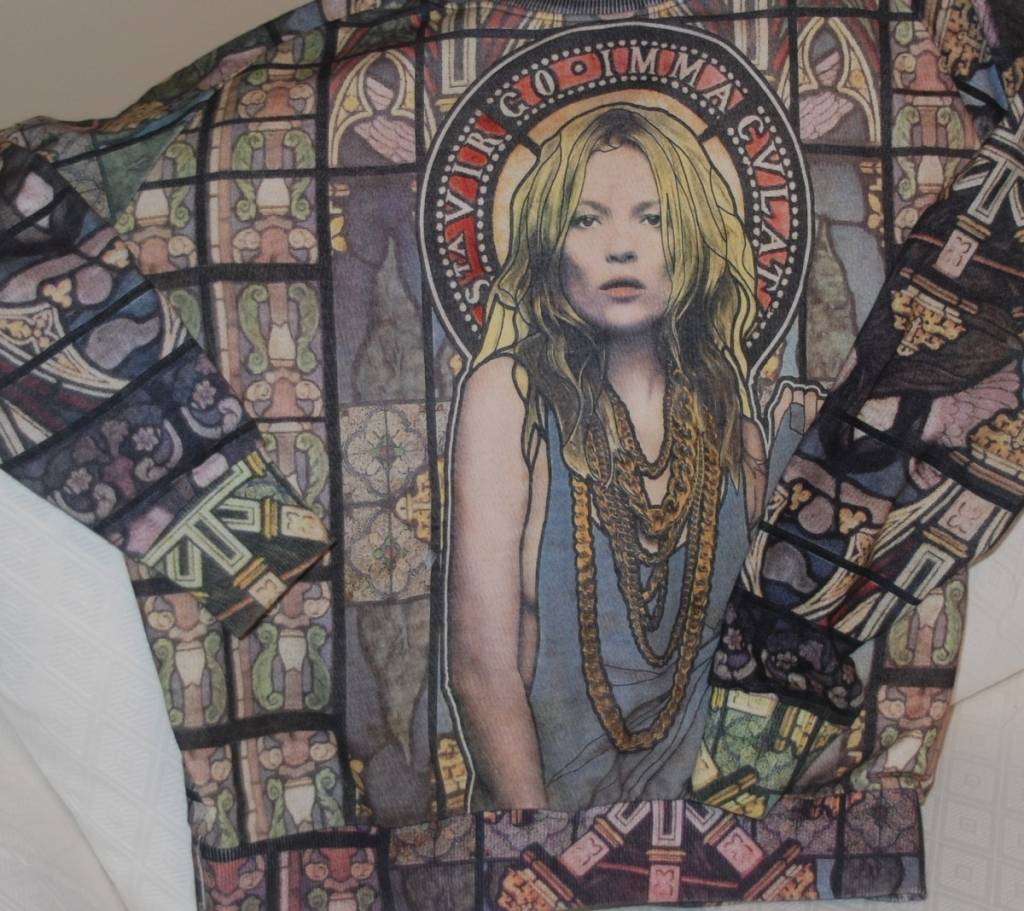 It's another piece that I acquired in Paris from ElevenParis. Their line is Life is a Joke. The whole process behind it is I ain't Kate Moss. I want to be, but I'm not. I ain't Kate Moss. That was like the big joke.
Moschino Mirror iPhone Case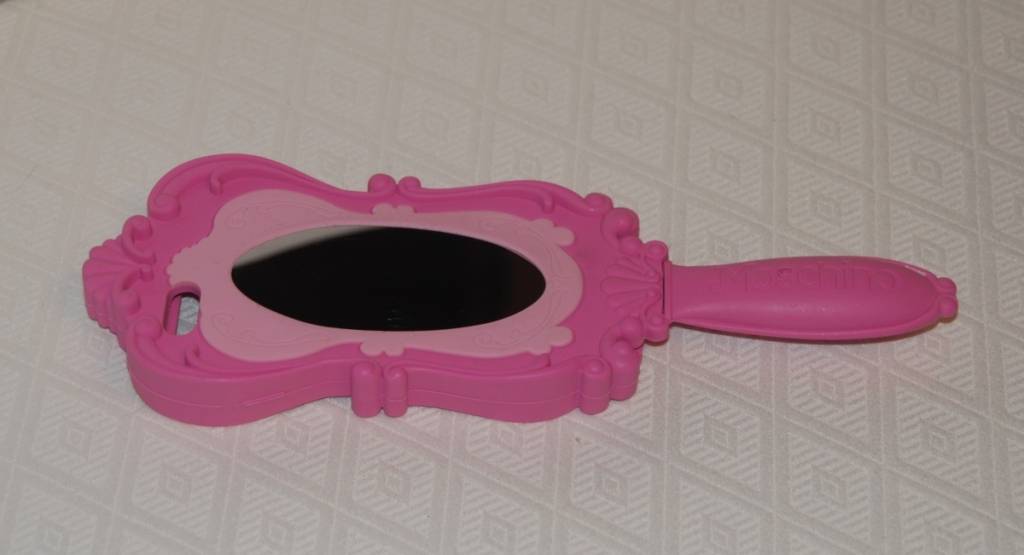 Moschino: Colette in Paris has the exclusive of the iPhone 6 holder. It walked the runway for Moschino's Barbie collection.
MSGN Coat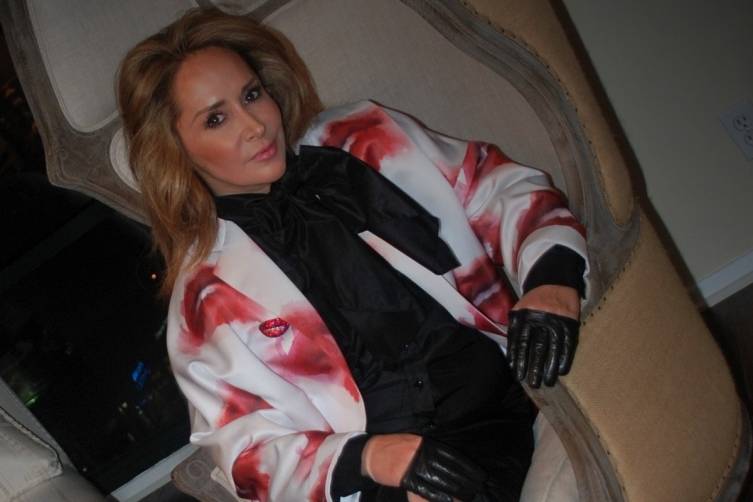 Photo Credit: Kelly E. Carter
MSGN: I got this in Italy. It's a very sensual jacket without being too crazy. Well, it is too crazy, but it has that sensuality like you're blowing kisses to people. For the lips, Salvador Dali has two pieces of jewelry and this (brooch) is one.
Oscar de la Renta Dress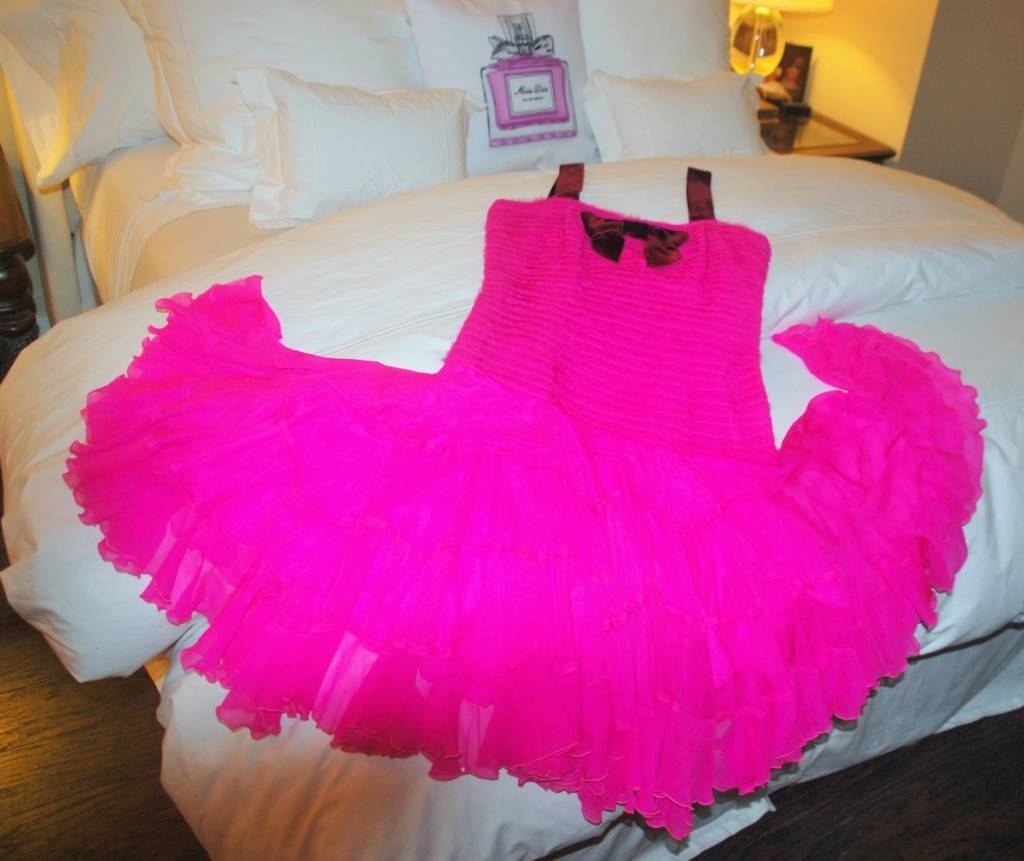 Oscar de la Renta: I purchased this in New York. I'm waiting for an occasion to wear it.  (I loved) the color combination with the shocking pink against the burgundy. When you have it on, it gives you this beautiful hour glass shape and it has all of these flounces that when you walk they're very flirtatious.