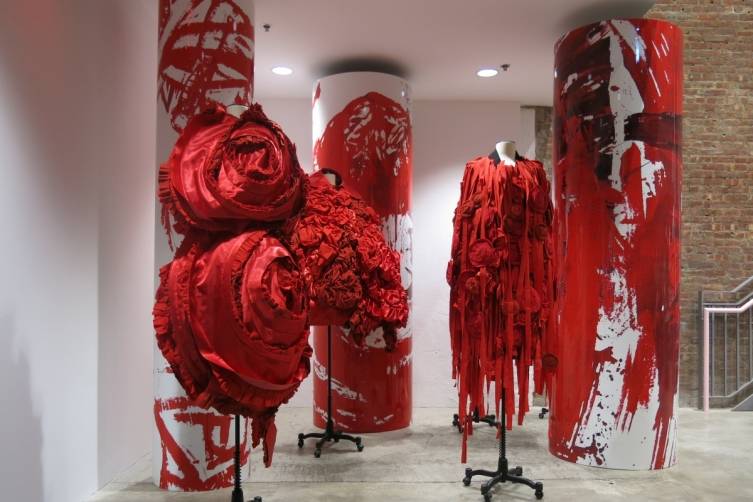 If you are on your way to New York for a shopping spree and tired of the same behemoth brands with ubiquitous fashion and accessories, then take a trip to Lexington and 30th for a treat for your fashion sweet tooth. The Dover Street Market is housed in a stone facade building minus the obvious store-front window displays. It's more of a destination not a place you stumble upon. The exclusive shopping emporium is the brain-child of Comme des Garcon's designer Rei Kawakubo who opened the first in London almost 10 years ago. She calls it " an ongoing atmosphere of beautiful chaos" but I found it to be a warm and inviting mix-up of special things to buy or to be inspired by. Nothing feels so  precious that you would hesitate picking it up. The staff are well-versed in fashion but also friendly and not in an overbearing fake way. The 7 floors are a haven for experimental fashion with emerging designers and select items from established brands as the overall focus. Suffice to say that everything in the shop is special and meticulously chosen for its artful qualities. I spent some time exploring the market and here are 7 things to love about Dover Street Market.
1. Moynat
Forget the Birken. If you really want a handbag made from the loving hands of world-class artisans then Moynat fits the bill. This is the quiet French bag-maker that occupies the same spot on Rue du Faubourg in Paris for over 50 years. The handbags start at $4000 and are displayed on the first floor. The sold-out collaboration with Pharrell Williams could have been purchased here until a month ago.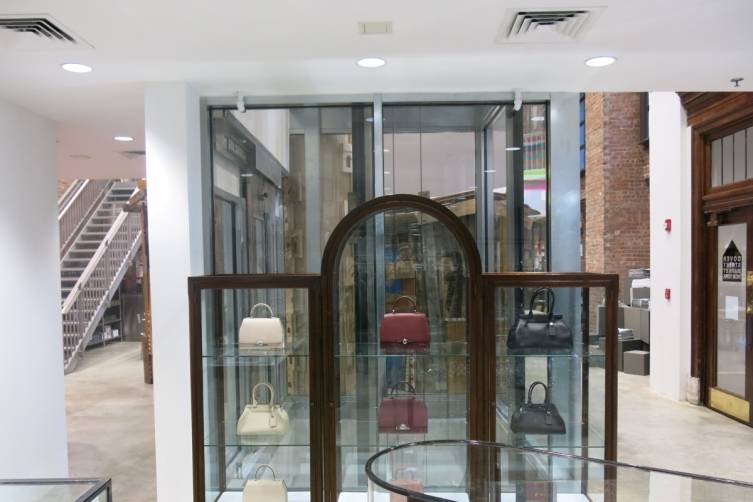 2. Prada and Miu Miu
The 7th floor is the home for Prada's wares for men and women. There is an array of items that are exclusive to DSM like backpack made from women's shirting fabric from a previous season. Its a well curated grouping with some exclusives and other choice pieces from the main collection. The exclusives are labeled "Prada at Dover Street Market New York for timeless, absolute classics" The 3rd floor features a tightly curated Miu Miu section with brocade pencil skirts and decorated tops.
3. Emerging Designers
There are emerging designers peppered throughout. Parson's graduate, Andrea-Jiapei-Li's sculptural dresses and skirts look like an origami project in scuba fabric and remind us that creativity lives outside of Project Runway. On 7, Melitta Baumeister's dress is part fashion, part science experiment. She grew actual rock crystals on the belts which give a jeweled effect that is unique to say the least.  Others neubies are Proper Gang, Sister by Sibling and Hood by Air, new talents that Ms Kawakubo has taken under her wing in order to give the designers a forum to present and sell their creative wares.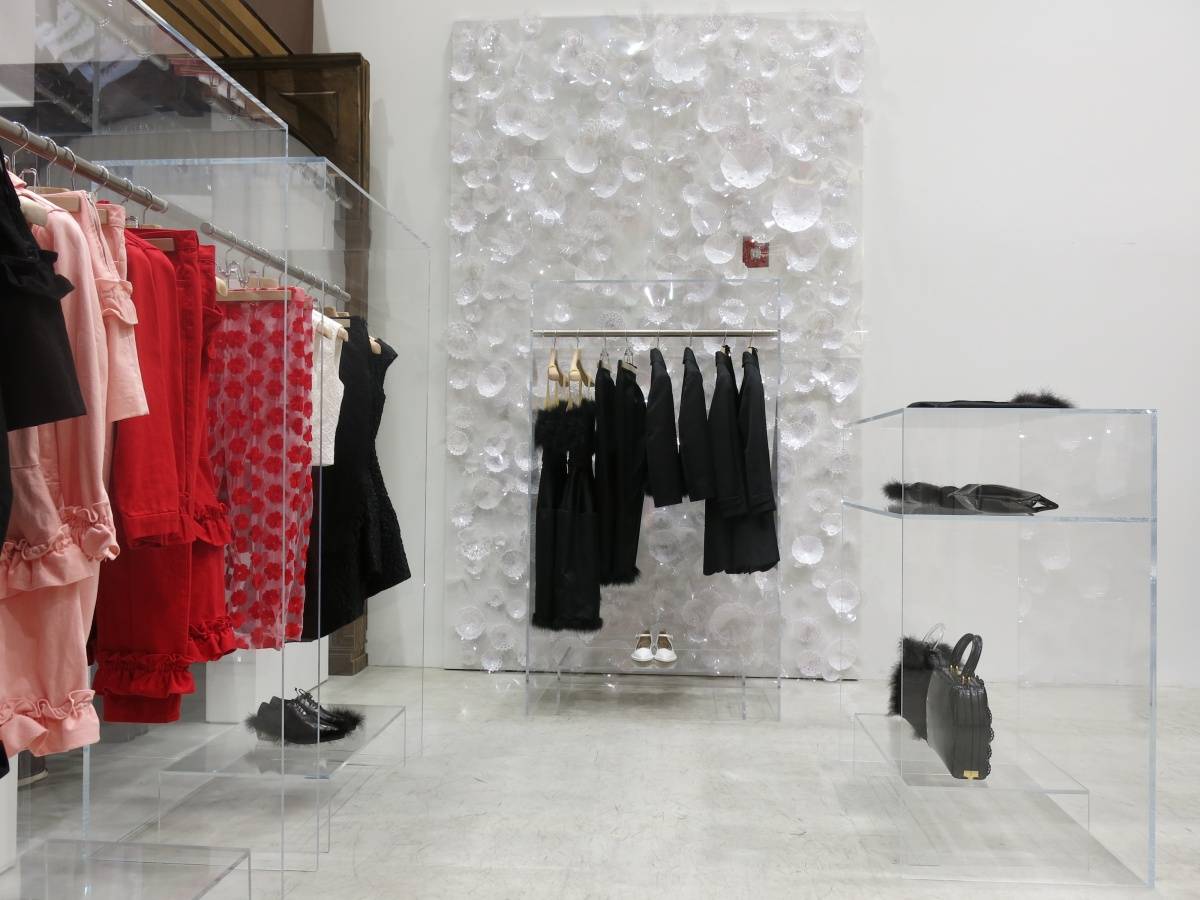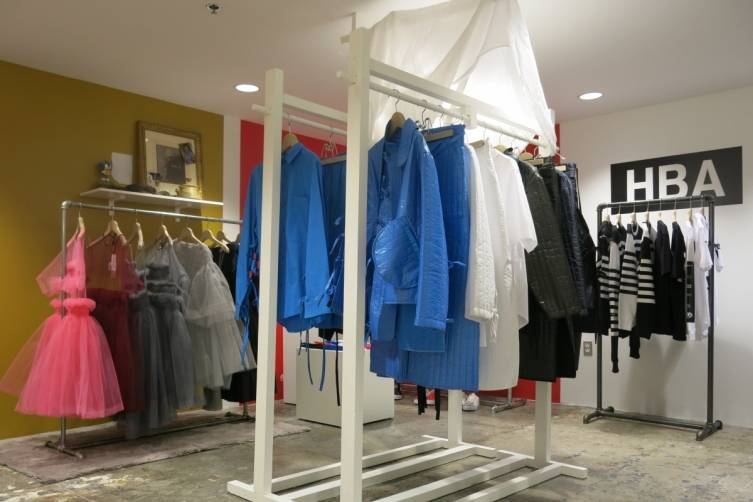 4. The Established Luxury Designers
The 5th floor has a newly created luxury space and carries a splendid, wearable group from Nina Ricci, Valentino, Thom Browne, Victoria Beckham, Jill Sander and more. The clothing is hung like crisp soldiers at attention, and they are merchandised for easy pairings.  The group is very wearable and I found my fashion-editor self  thinking " I hadn't seen that look before" If classics with a twist is your heart's desire then you'll find this space up your alley.
5. Play Comme des Garcons
Have you seen the embroidered heart with the piercing black eyes on sweatshirts, t-shirts and sweaters? That's the Comme des Garcon's casual collection called Play . You'll find a new assortment of bright polo's and t-shirts from Play and grouping of wallets one in gold lame' with a hidden interior pouch for approx. $250, hard to describe but very cool.
6. Rose Bakery
Lexington and 30th is no man's land in NYC, and should you be hungry for something other than Indian food you'll be at a loss. Just pop into the street level of DSM for something tasty . There are stone rough-luxe family style tables and a open kitchen so you feel very at home ordering and checking your e-mails.
7. The Artwork
One of the most interesting architectural details in the shop is the staircase from the second to third floor's designed by Arakawa and Gins.  Its a tunnel-like structure with undulating handrail. Each designer decorates his or her section but art projects and displays are everywhere. One of note is a patchwork sweater or knitted blanket which covers a column from the ground floor up. The piece is called " Everlasting Gobstopper ( alcohol inducing) " by Magda Seyeg and creates a contrasting tension between high luxury and home-made objects. One not better than the other.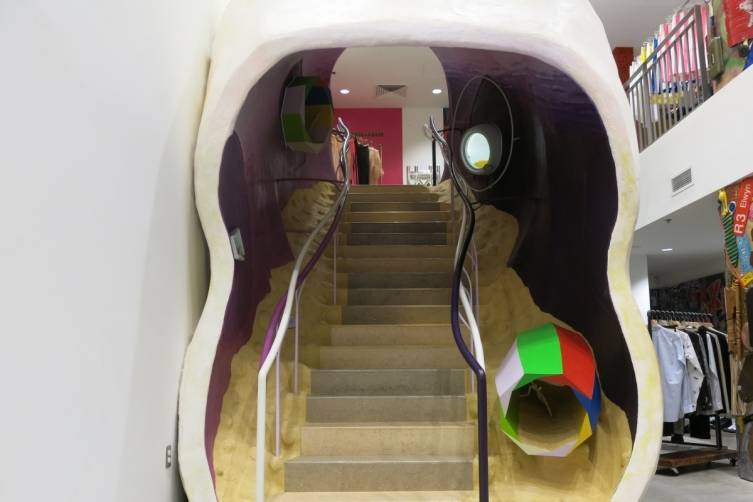 Weather you are window shopping or looking to buy that special thing, a trip to Dover Street Market at 160 Lexington Avenue is a refreshing New York discovery.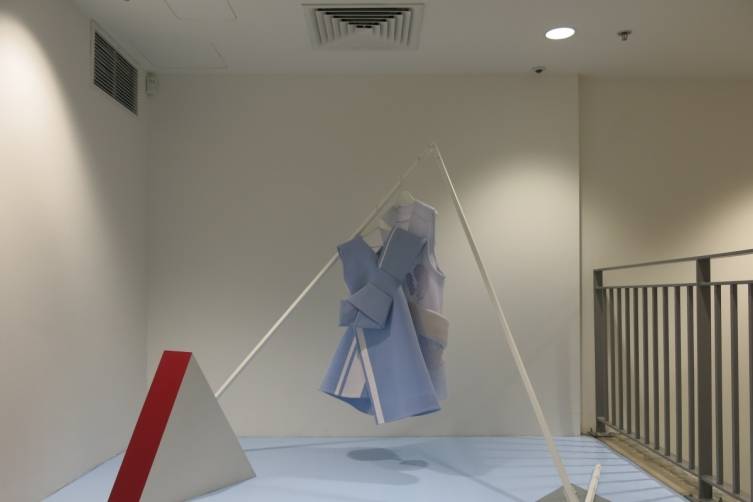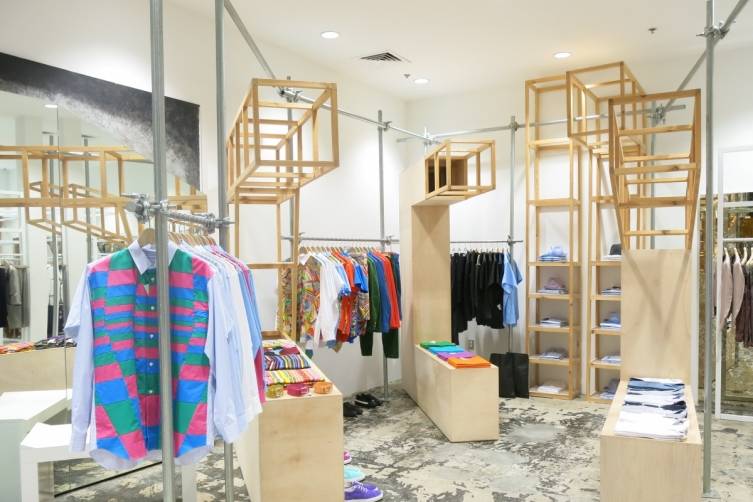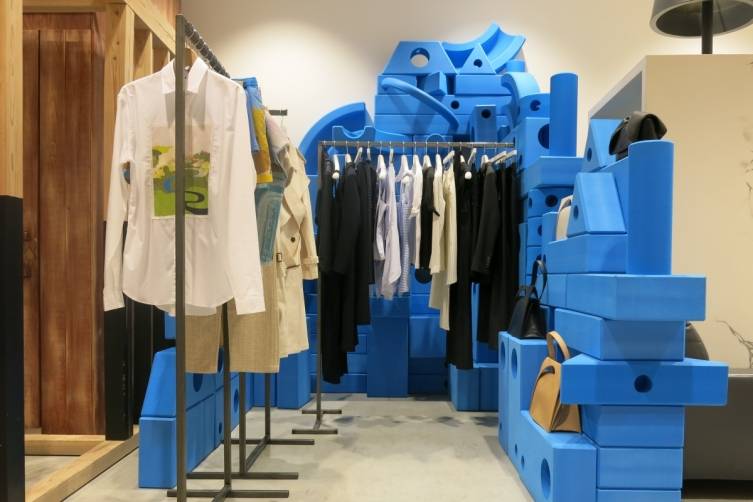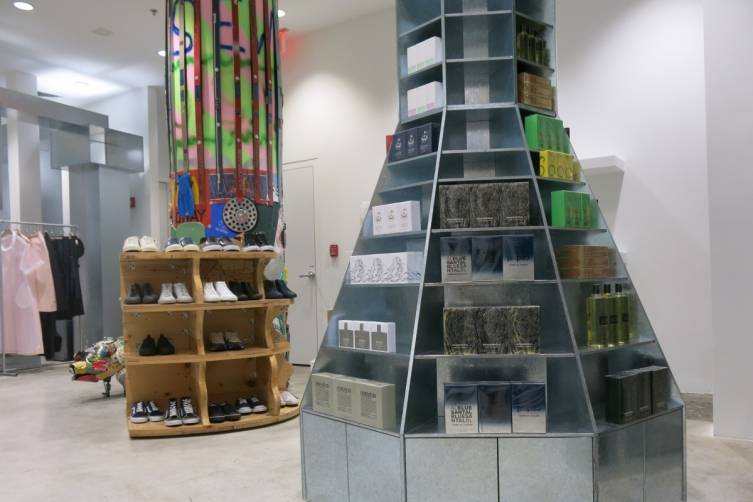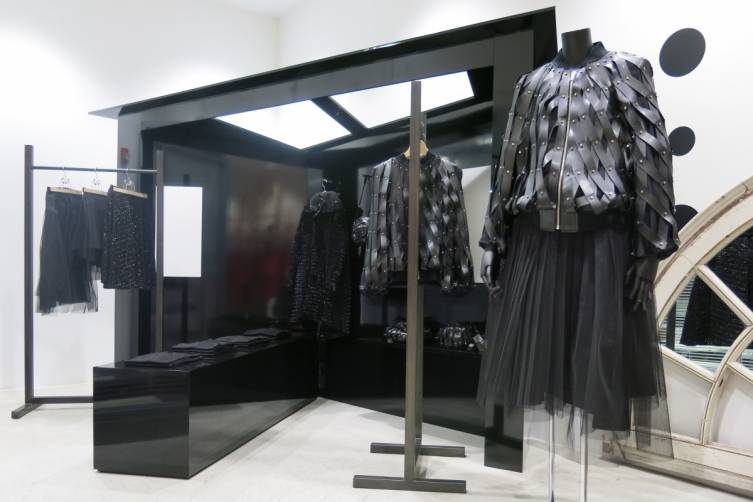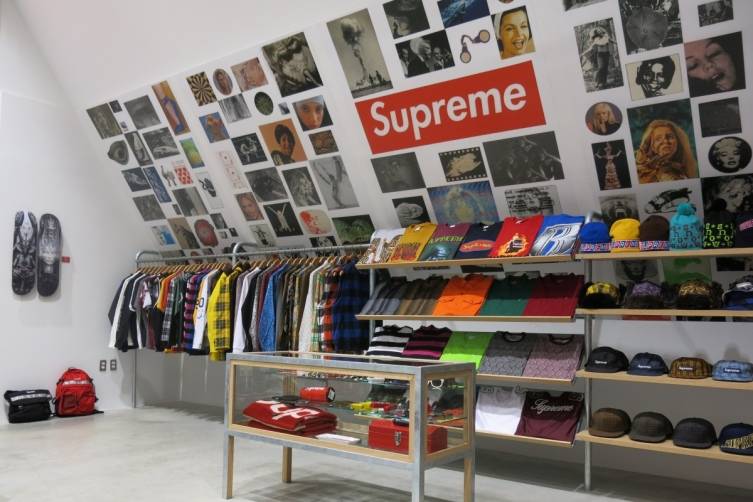 Subscribe to discover the best kept secrets in your city